Congratulations to the #Milfordsoar Elementary Teachers!! They won the People's Choice Award and the split the pot for their float/entry in this year's Milford Fun Days! Job well done teachers!!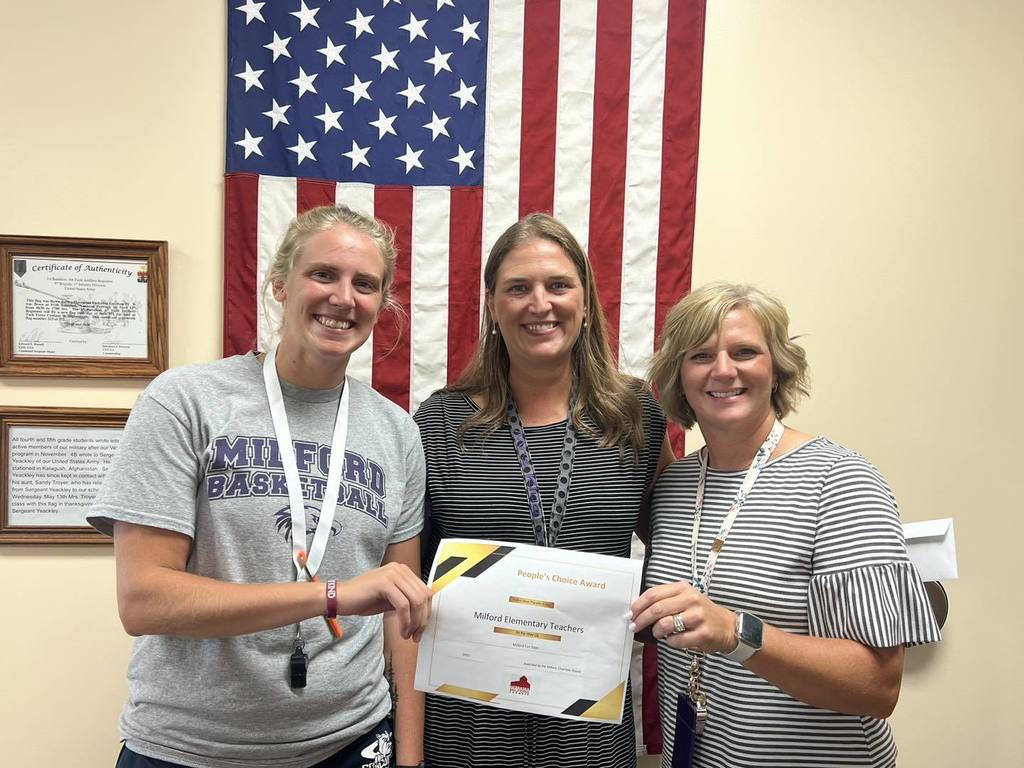 Students and staff at the elementary kicked off another school year meeting in their #milfordsoar Eagle's Nest groups. Students in grades kindergarten through sixth grade mix up and meet together once per month to work on community building and friendship with an assigned staff member. This time around, students met to decorate a feather to include on our Eagle's Nest bulletin board. Check it out the next time you are in our school!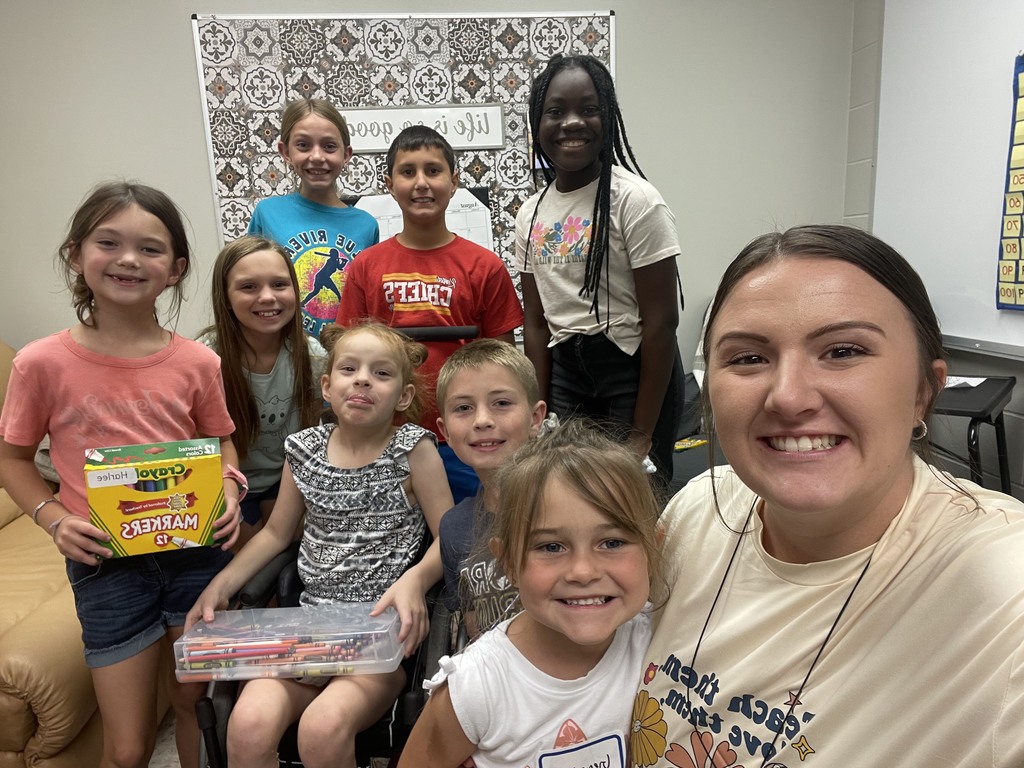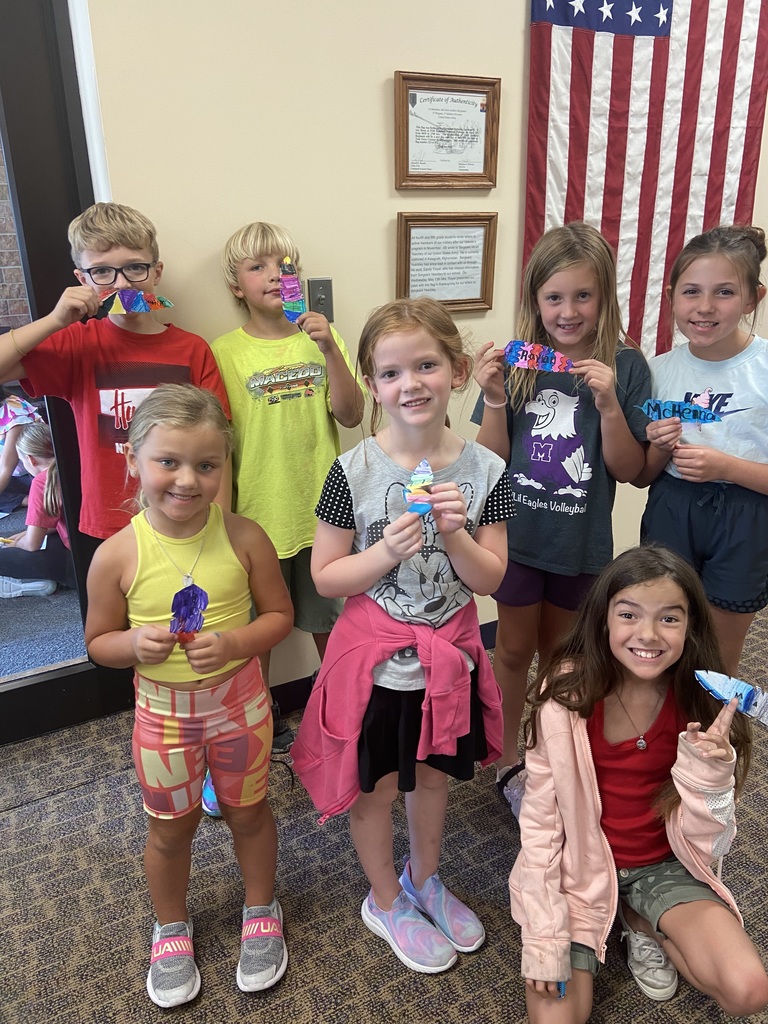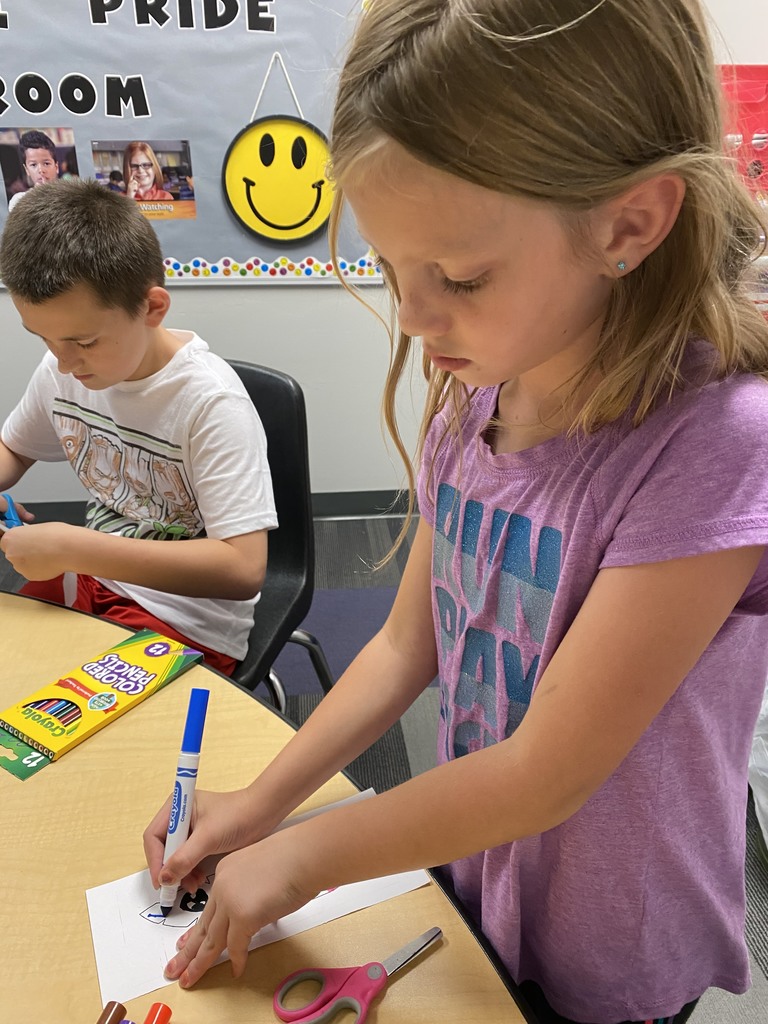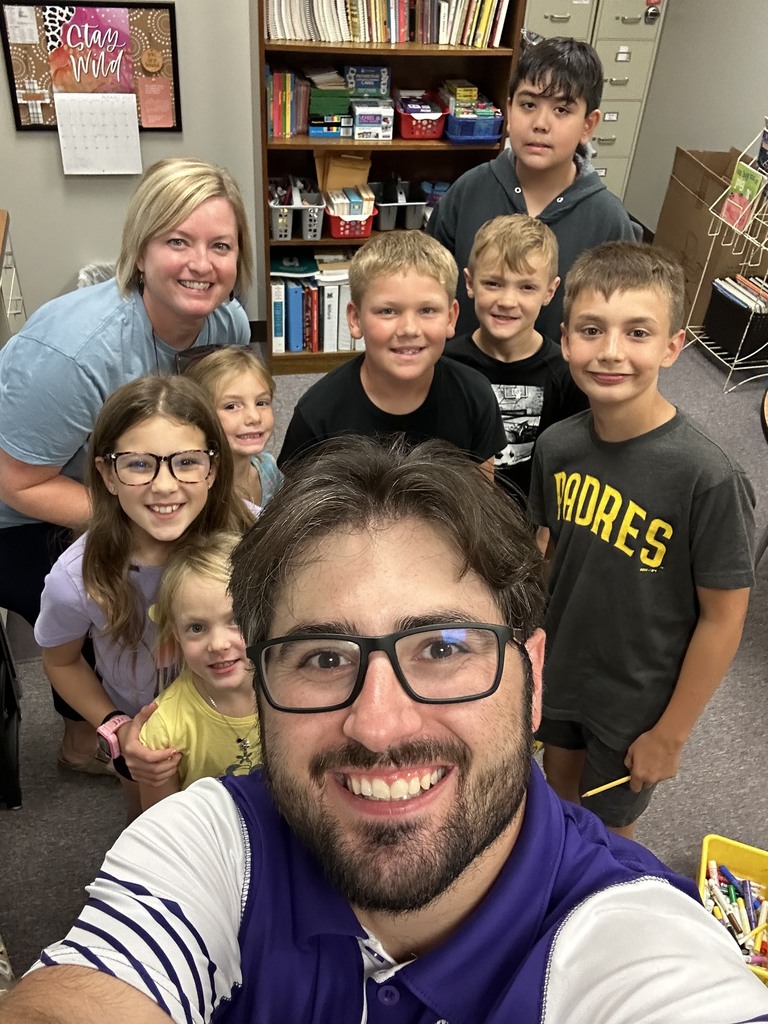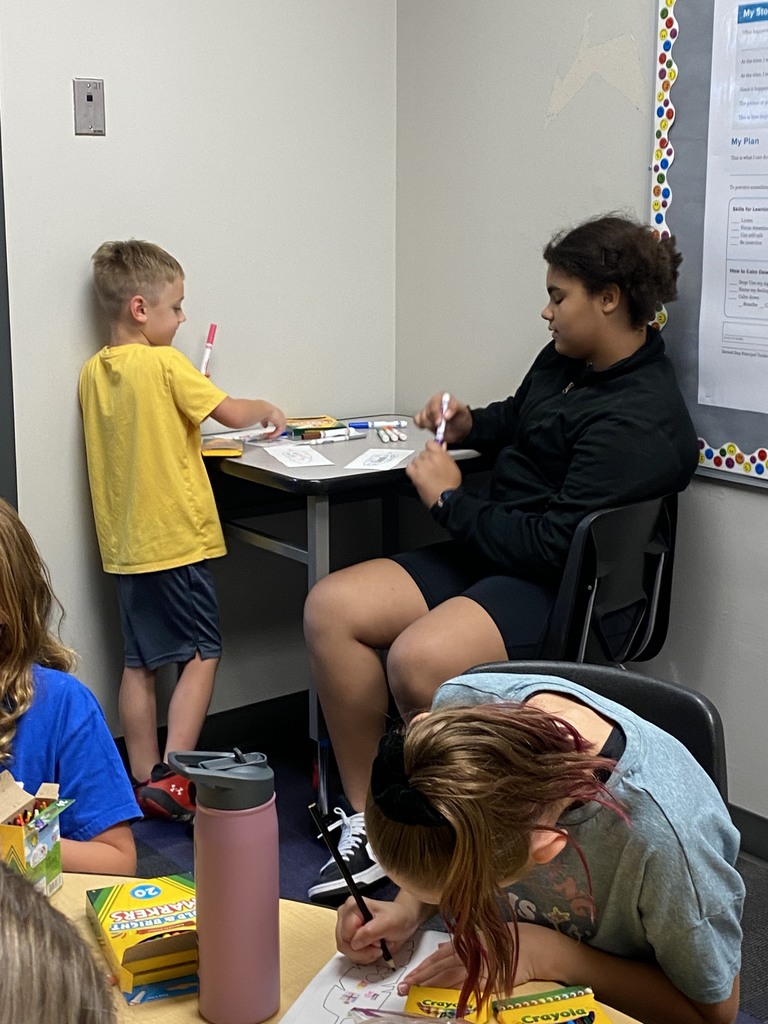 Where is your #milfordsoar weekly activity planner. Have a great week Eagles! Go Big M!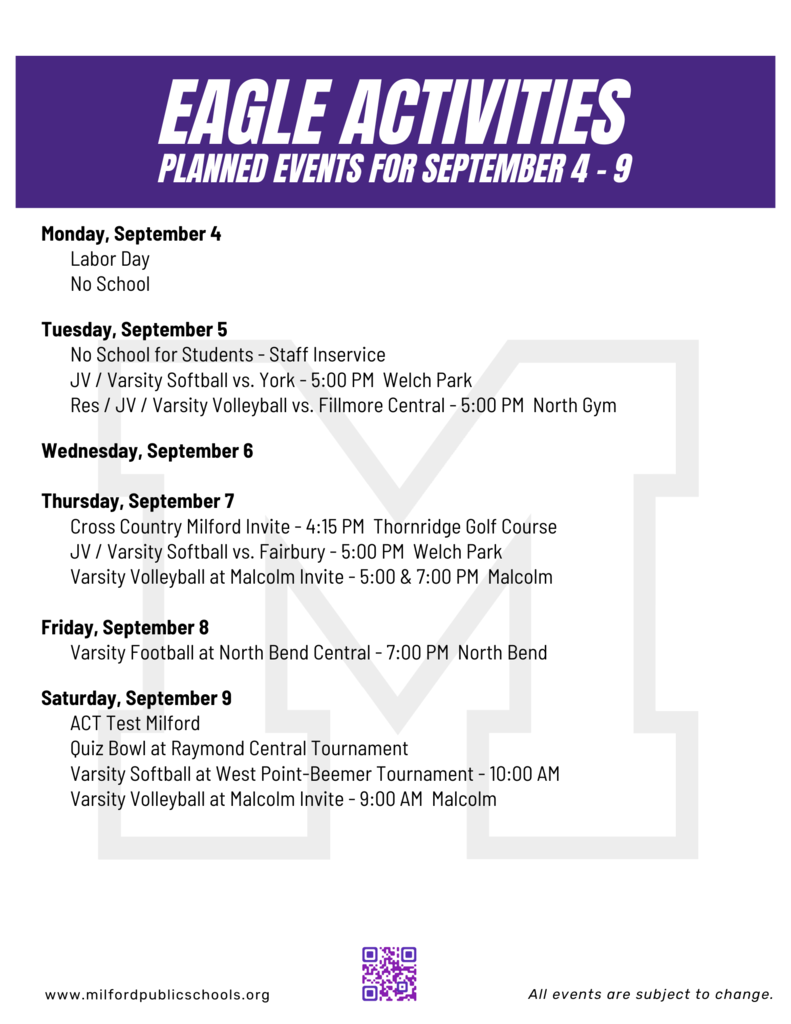 Second graders have spent the week learning about states of matter. Students had a balloon poke experiment where they observed the difference between a solid, liquid, and gas. Then students acted as scientists and completed a molecules-in-matter experiment where we used balloons to act as molecules under a microscope and recreated what we would have observed under a microscope using cheerios on our lab sheet. #milfordsoar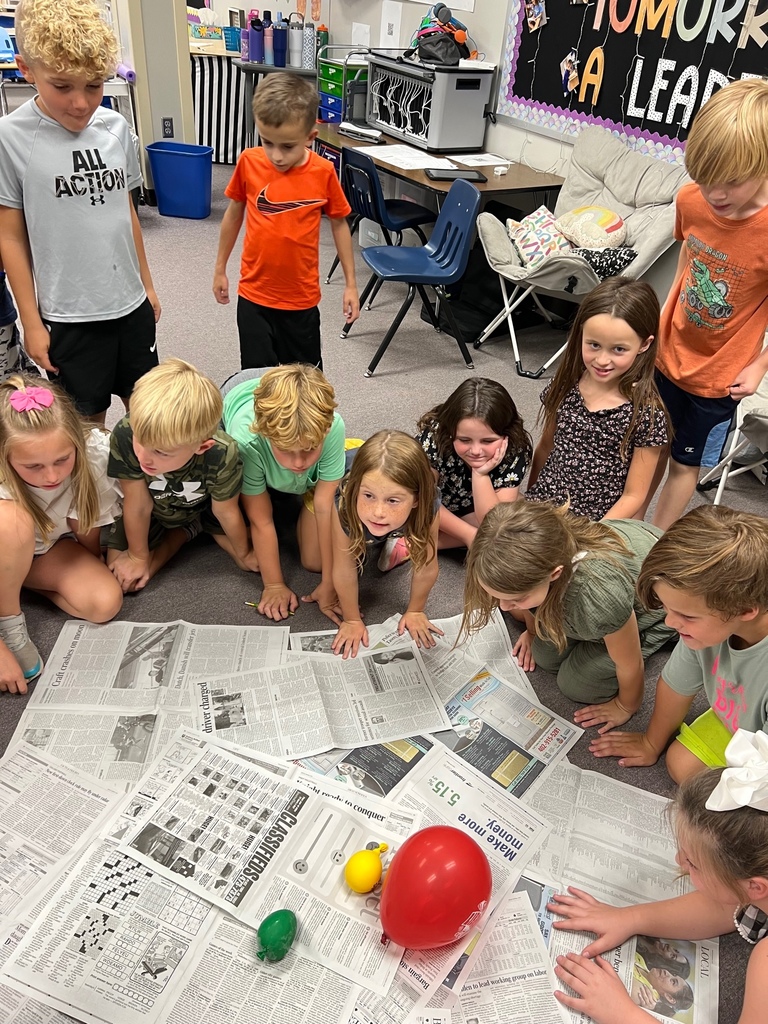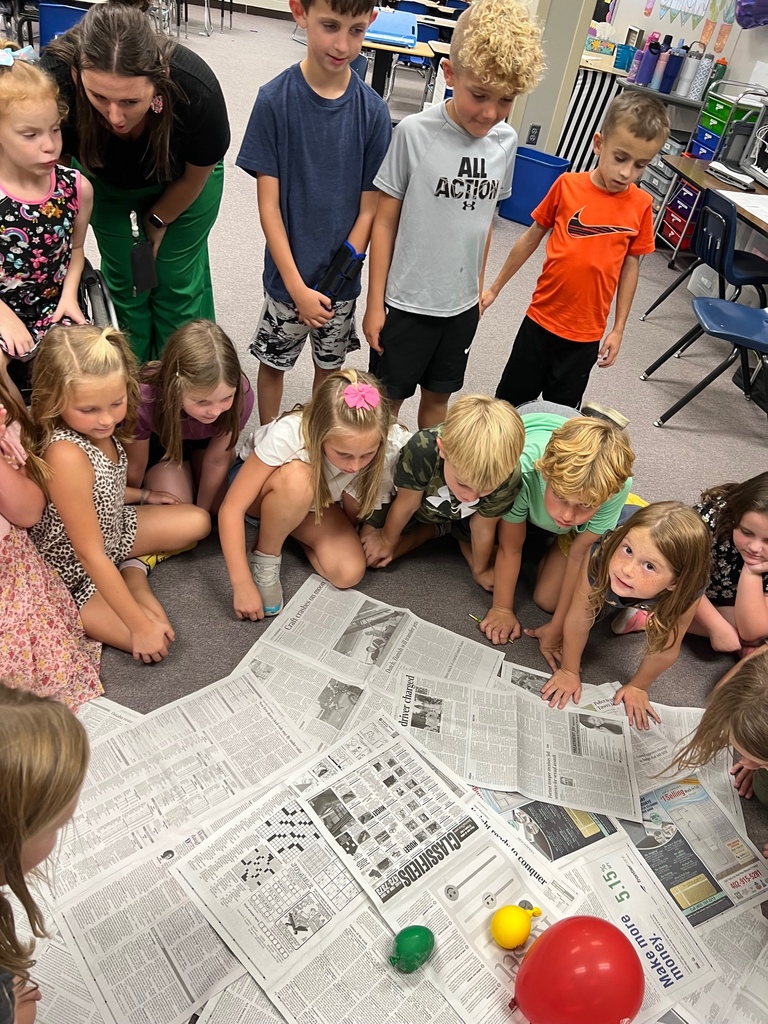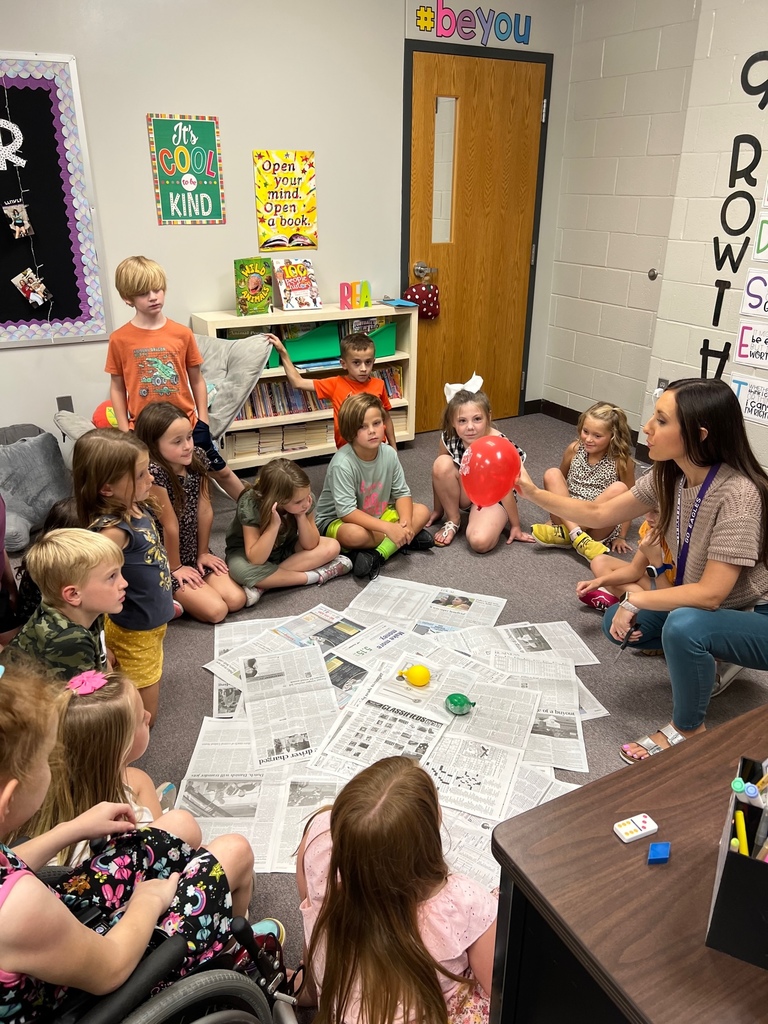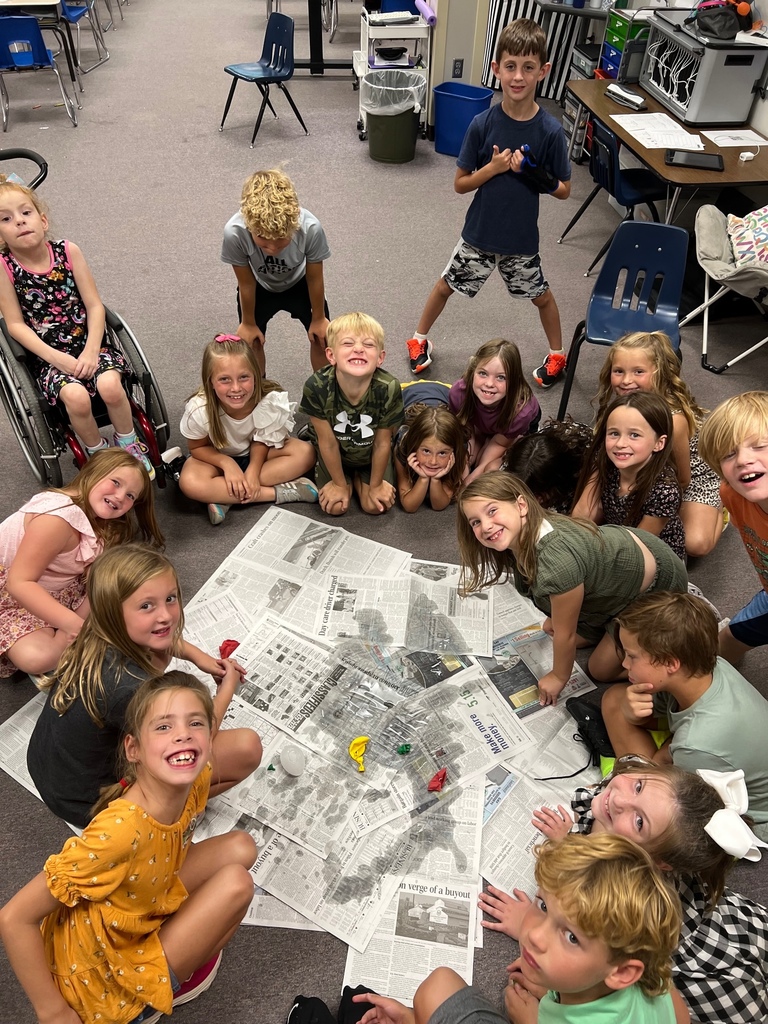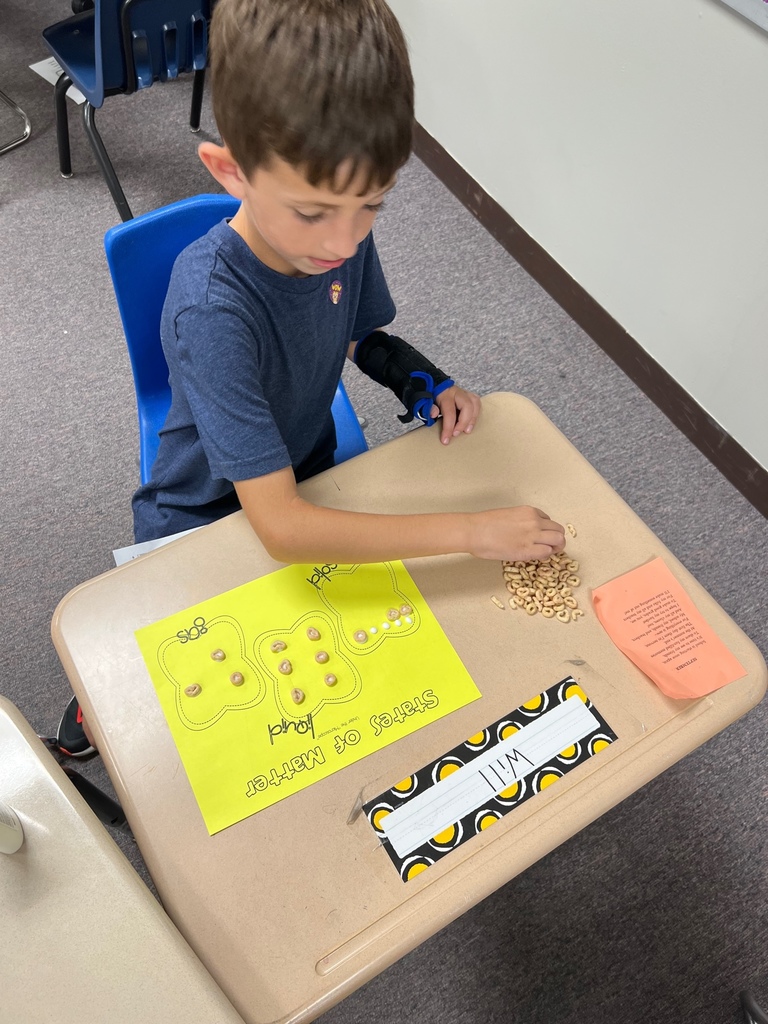 Some Inspiring #Milfordsoar Eagles sprinkled kindness like confetti with words of inspiration as our school year is well underway! #BeKind #GoMakeADifference #BetheChange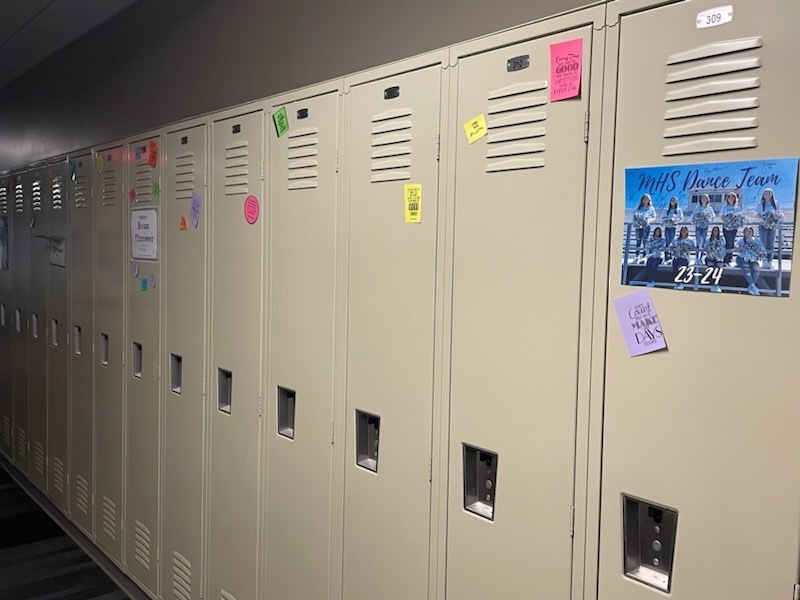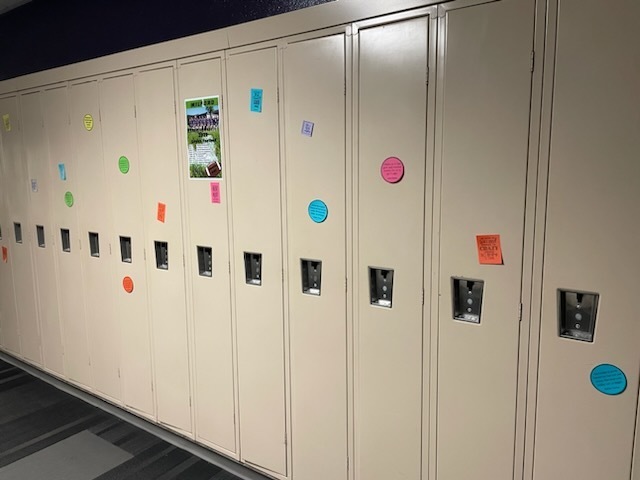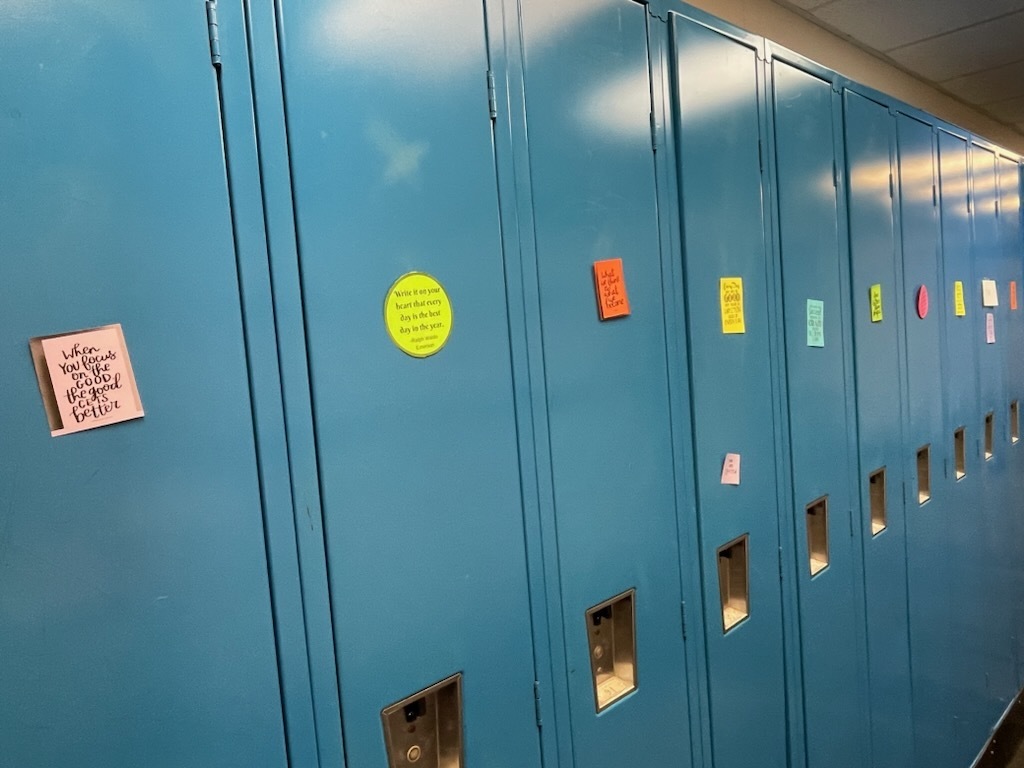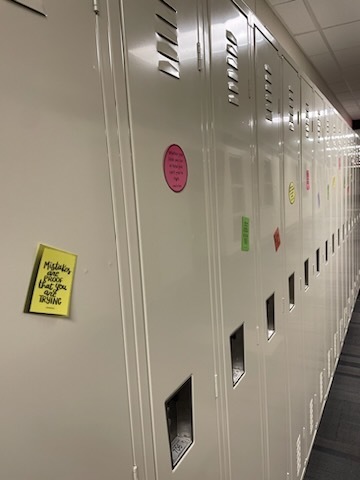 Don't miss out on the Athletic Booster Tailgate Friday at the Football game. Stop by and get your BBQ Beef Meal deal including a sandwich, chips, dessert, and a bottle of pop or water for only $6.00.
Open 6:00-8:00 PM behind the Bleachers. #milfordsoar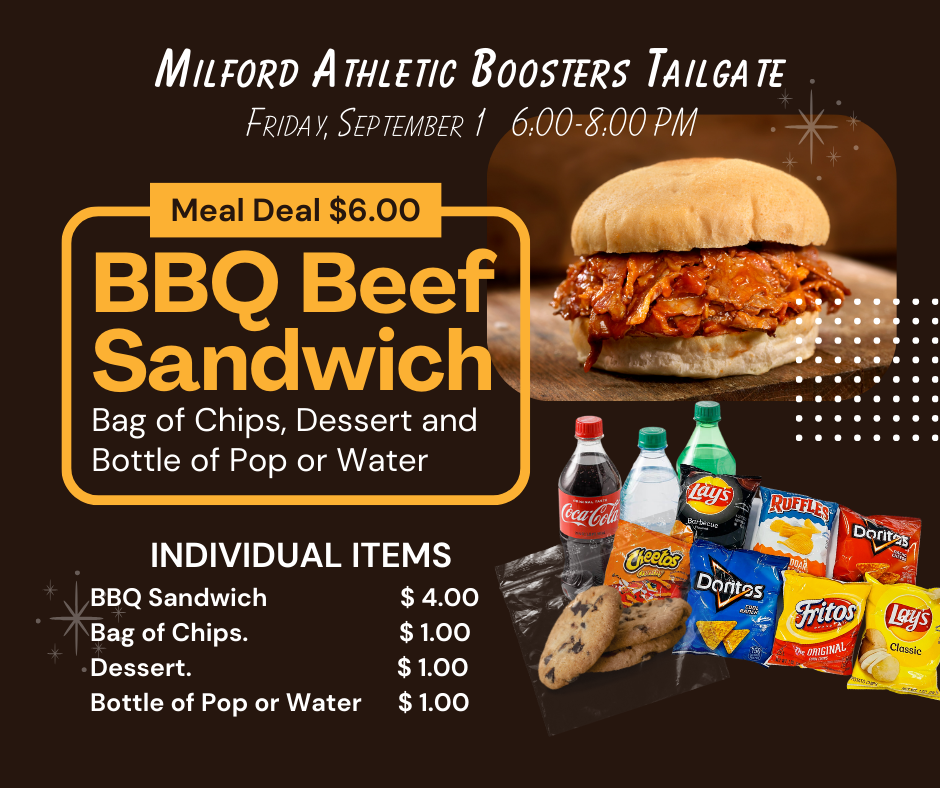 JUNIOR HIGH FOOTBALL: Due to the forecasted high temperatures for Friday afternoon. Practice will be held on Friday morning. #milfordsoar
Here is the schedule for Thursday's Cross Country meet in Seward at Concordia University. 10:00 am - Girls Varsity
10:30 am - Boys Varsity
11:00 am - Girls JV
11:30 am - Boys JV
12:00 pm - Girls Middle School
12:15 pm - Boys Middle School
12:30 pm - Awards
#milfordsoar
Fourth graders learned about their classmates on Friday! Each student brought 5 items from home that represented themselves and wrote a note card explaining their connection to the item. Students walked about the room looking at the items and reading the note cards. They practiced writing questions to ask their friends about the items. We had so much fun and learned a lot about each other! #milfordsoar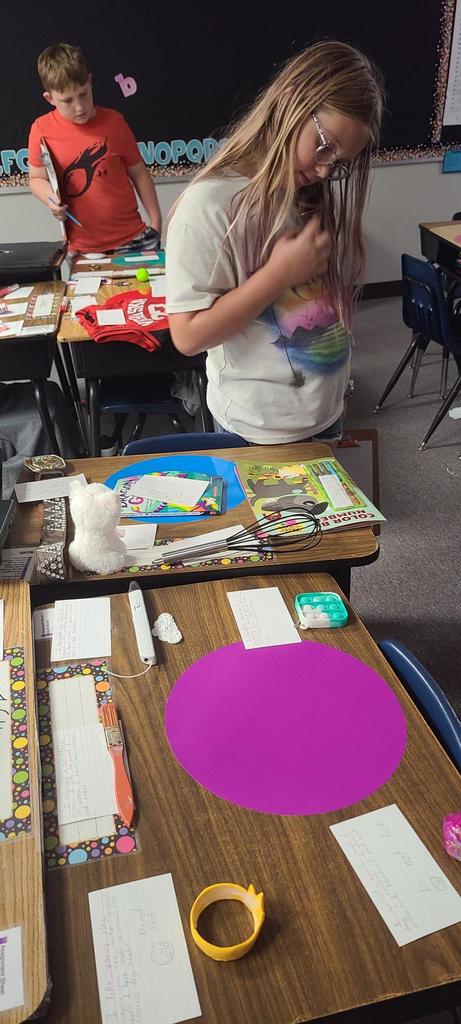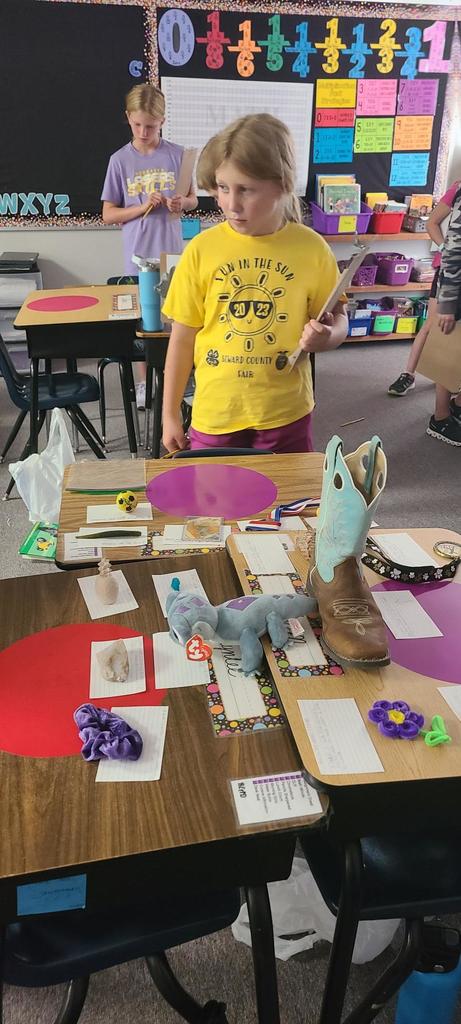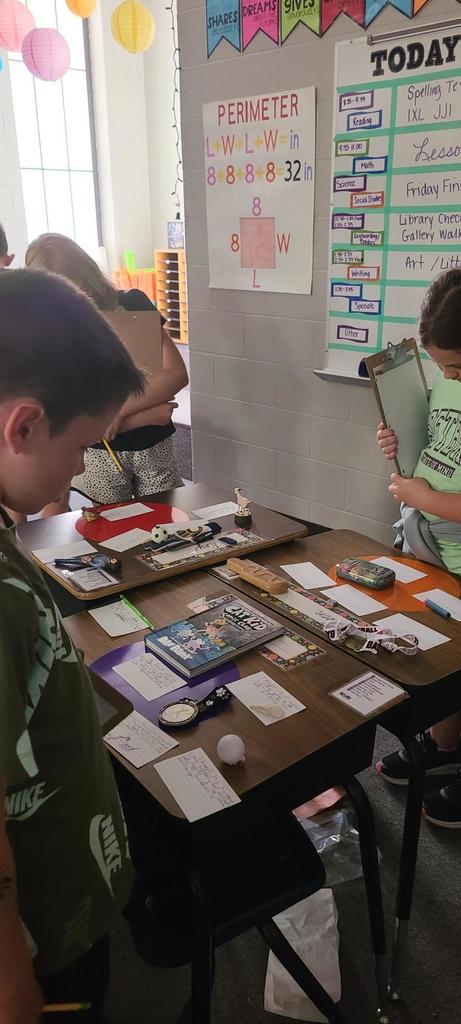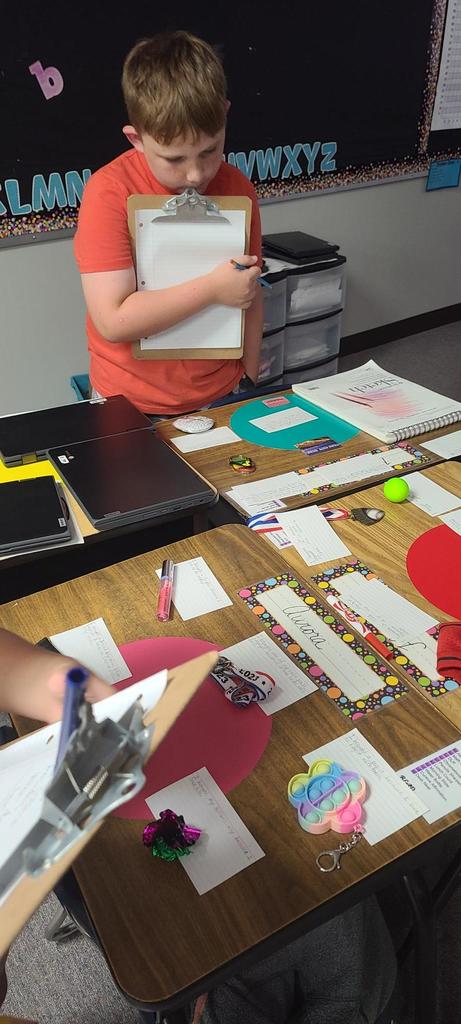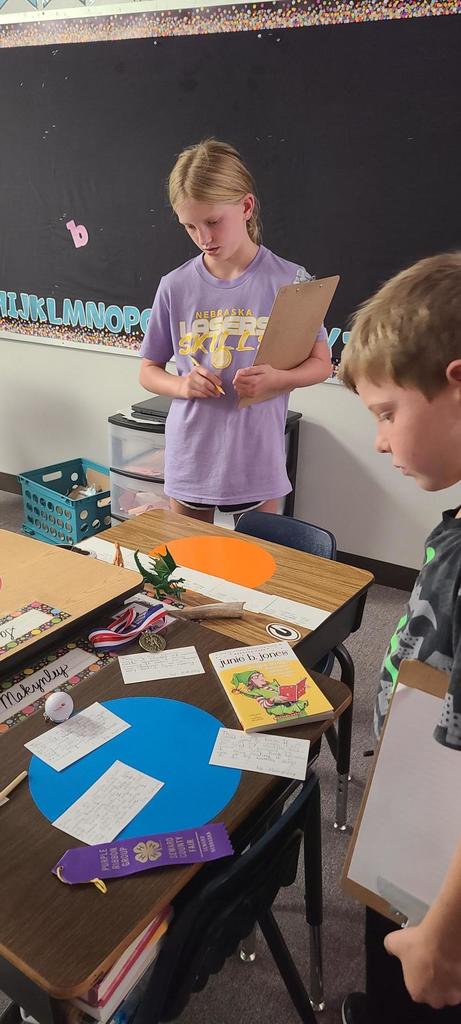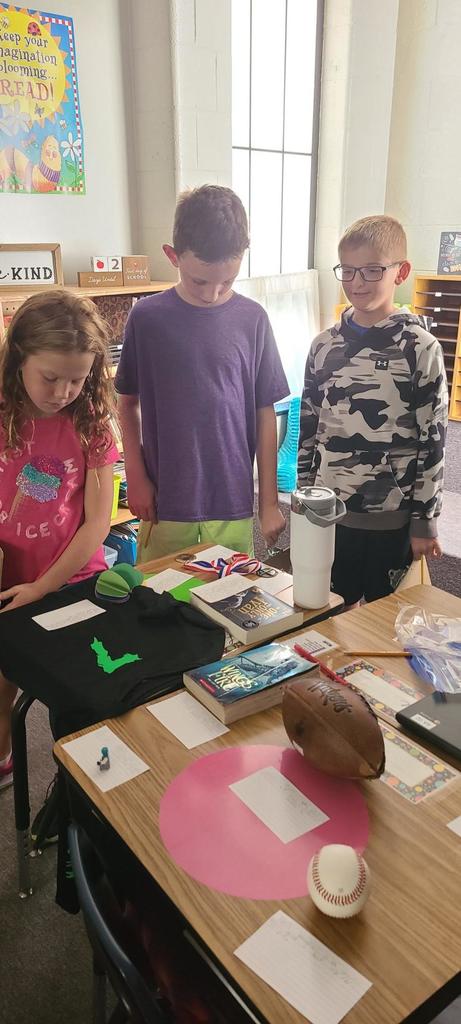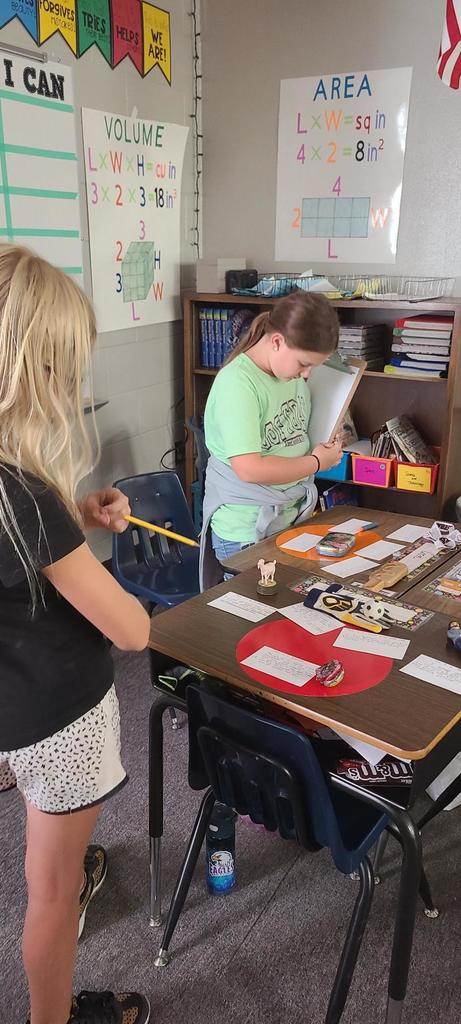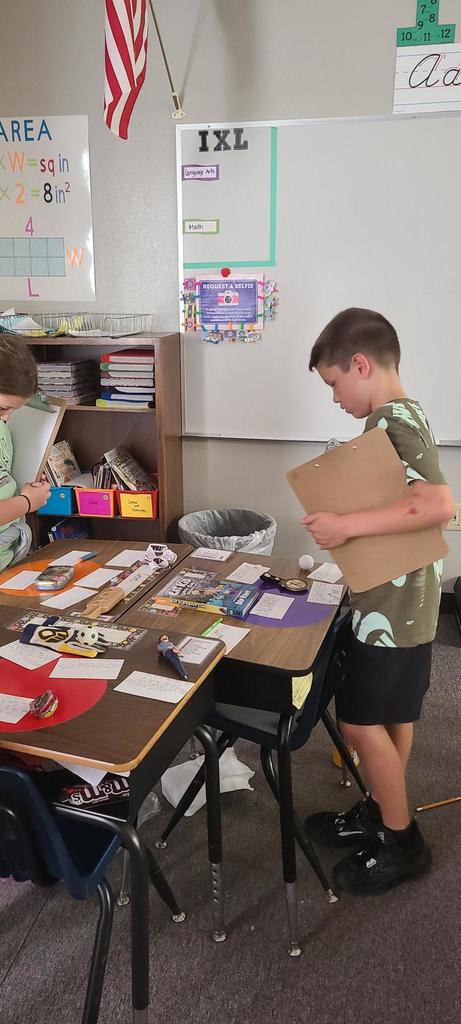 Here are your planned #milfordsoar activities for August 28 - September 2. Have a great weekend Eagles!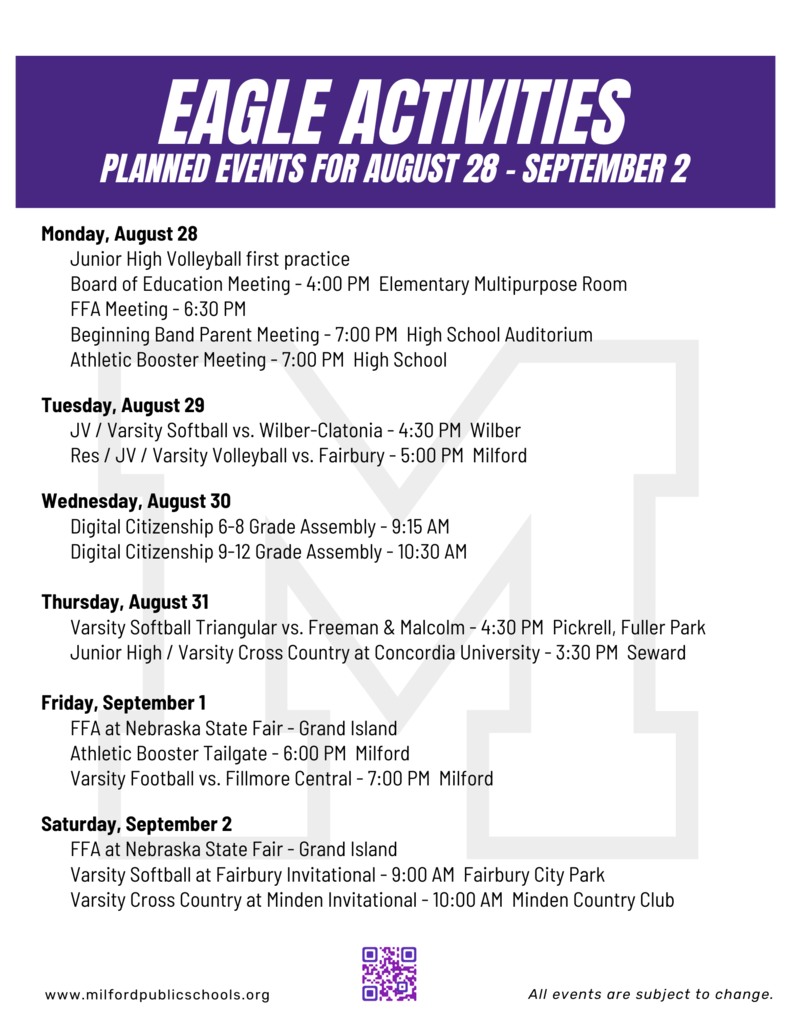 Shout out to these Junior Eagle Summer Running kids that earned tshirts for all their hard work! Great attendance, effort, and attitude! ❤️🦅🏃🏃‍♀️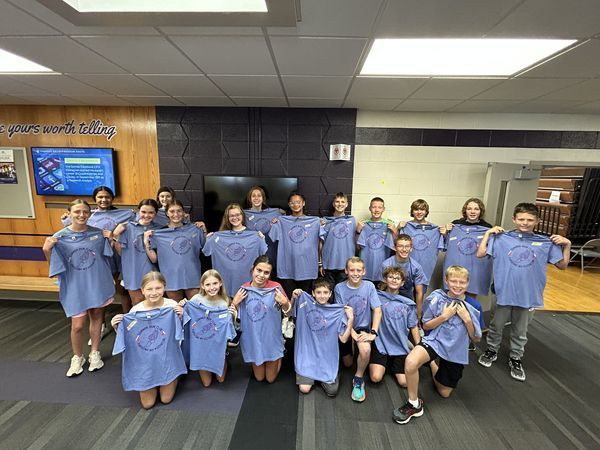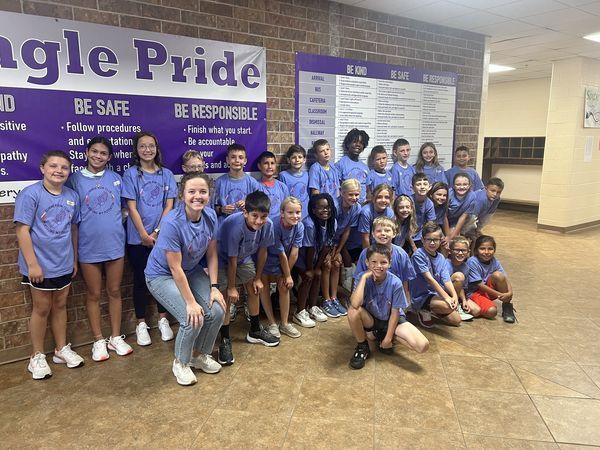 Sixty-two Milford students attended the FBLA and FCCLA kickoff event to grow their leadership journey! Lots of laughter, learning, and memories were made. #Milfordsoar #FCSBlessedNest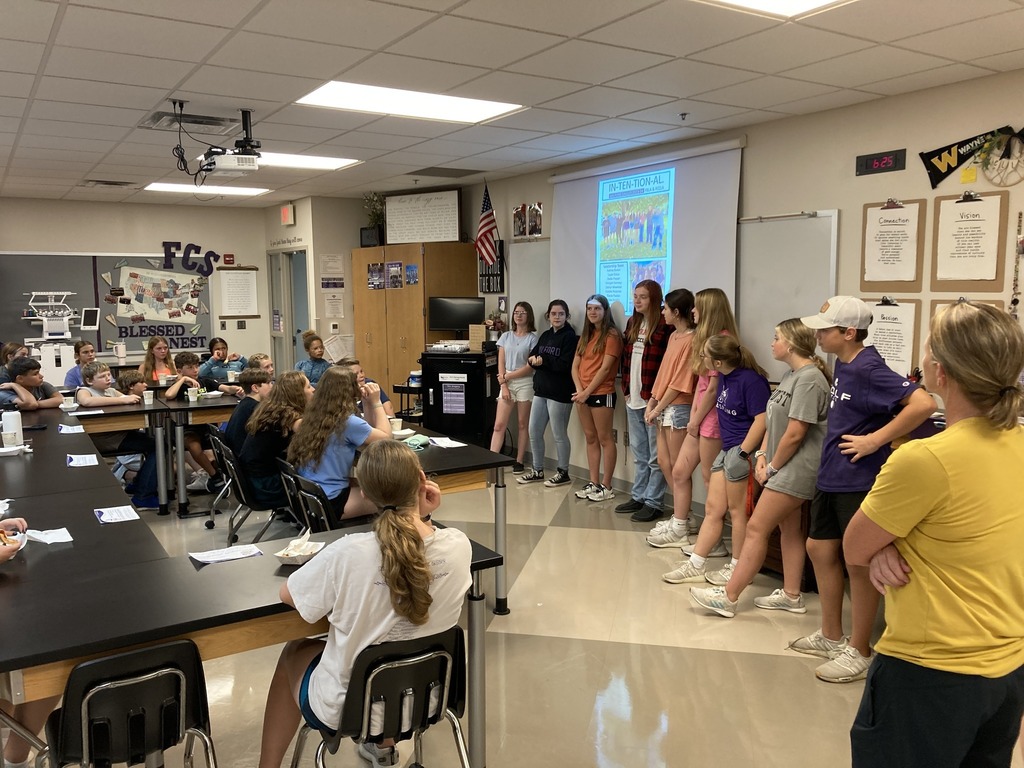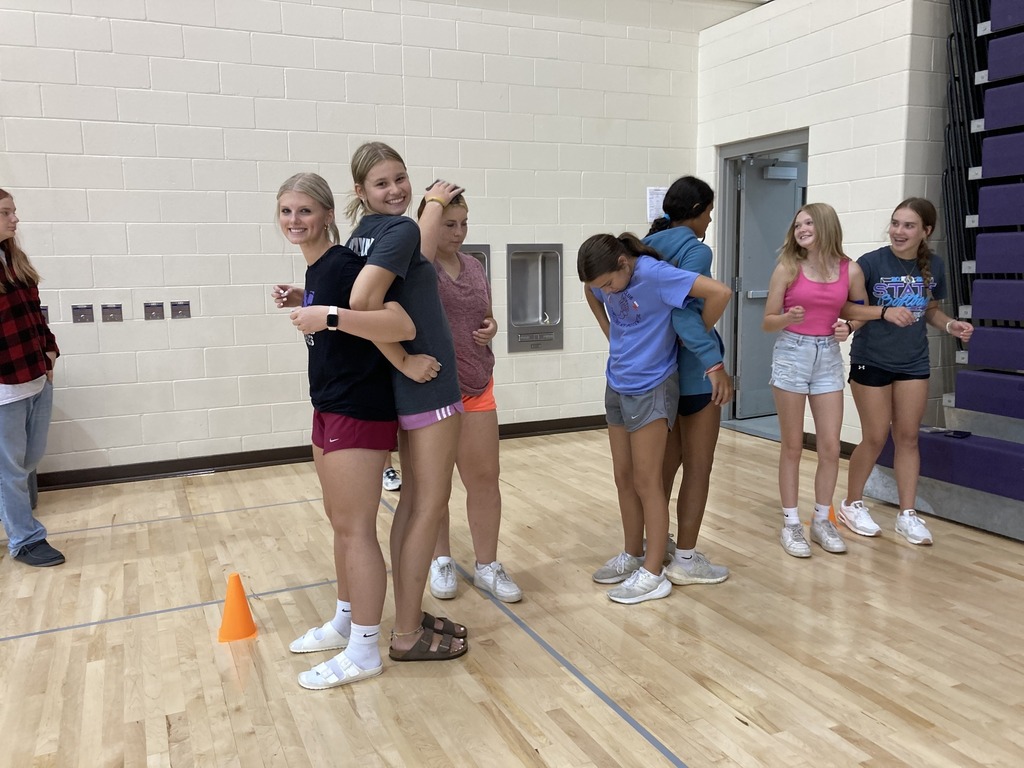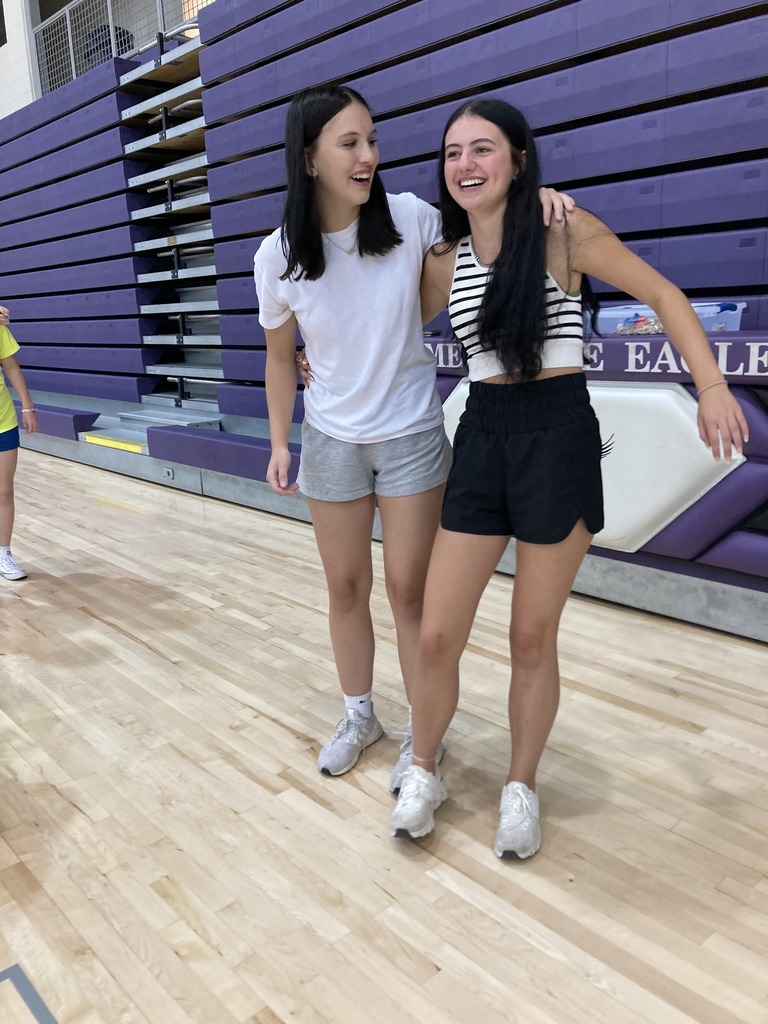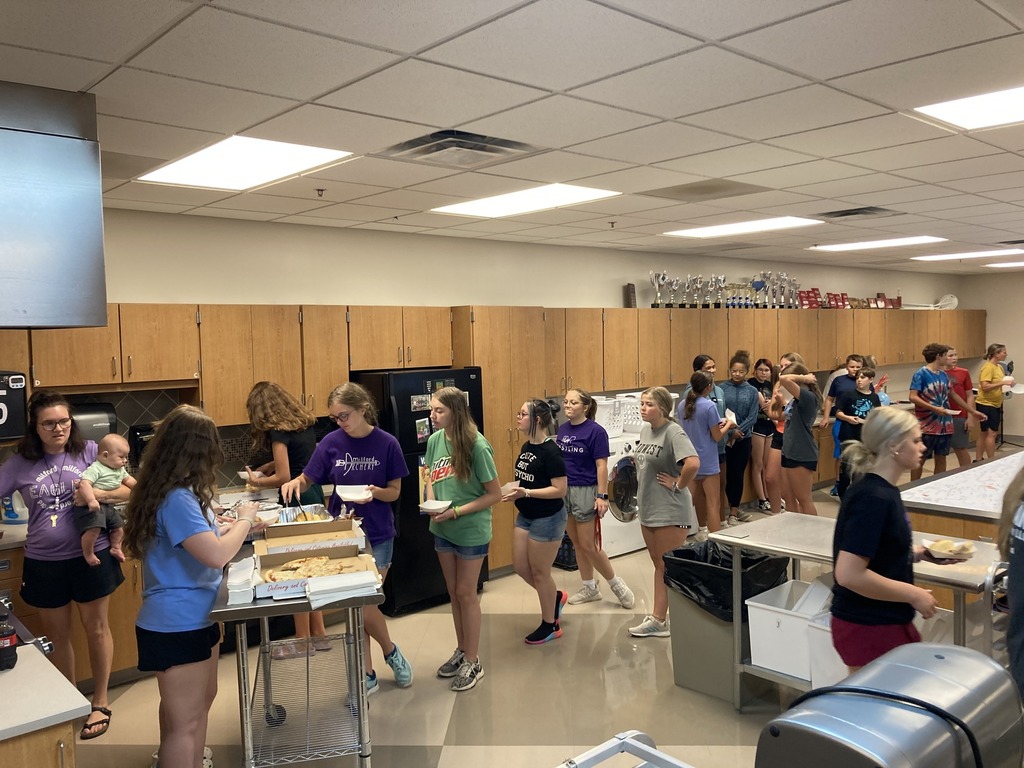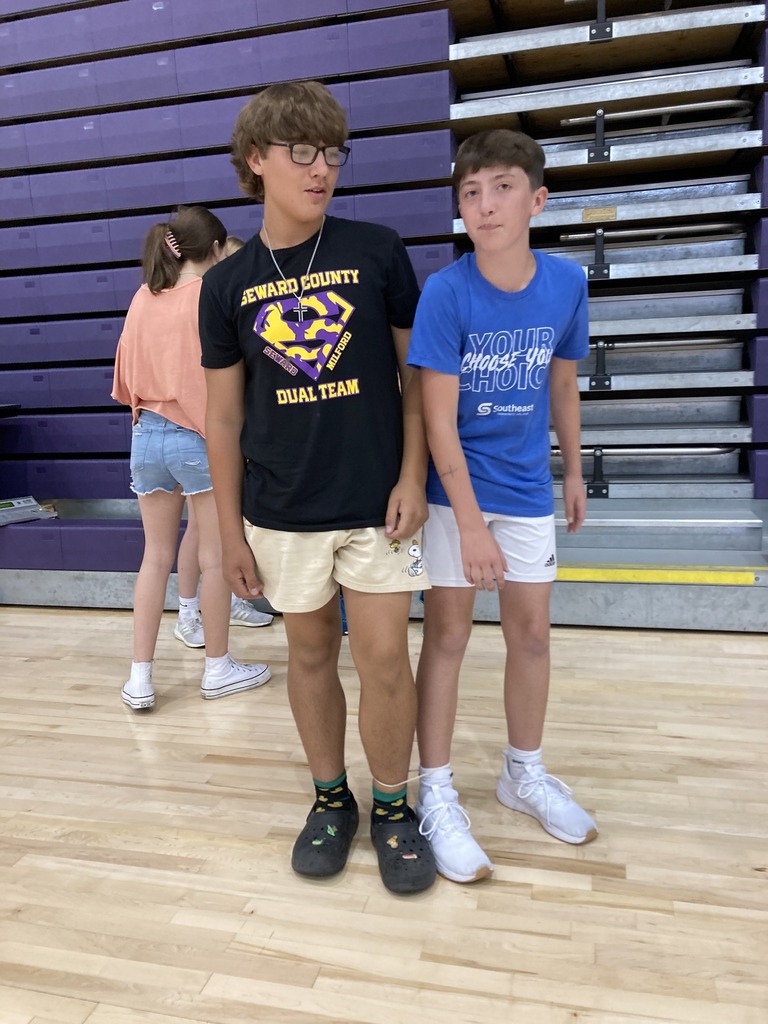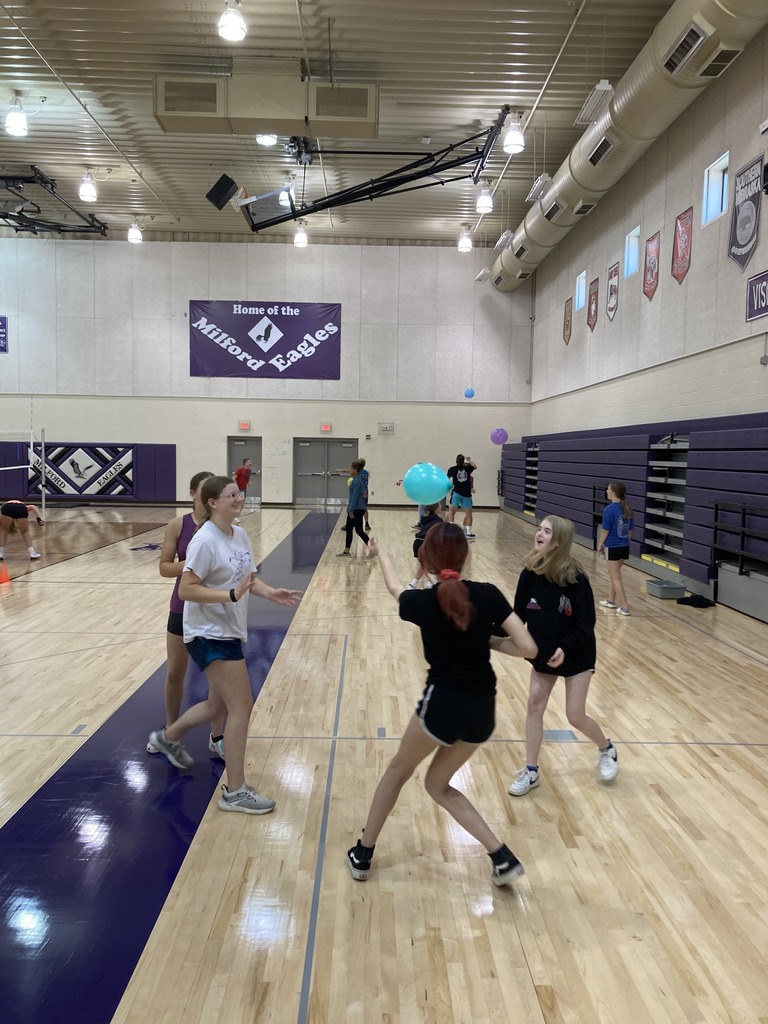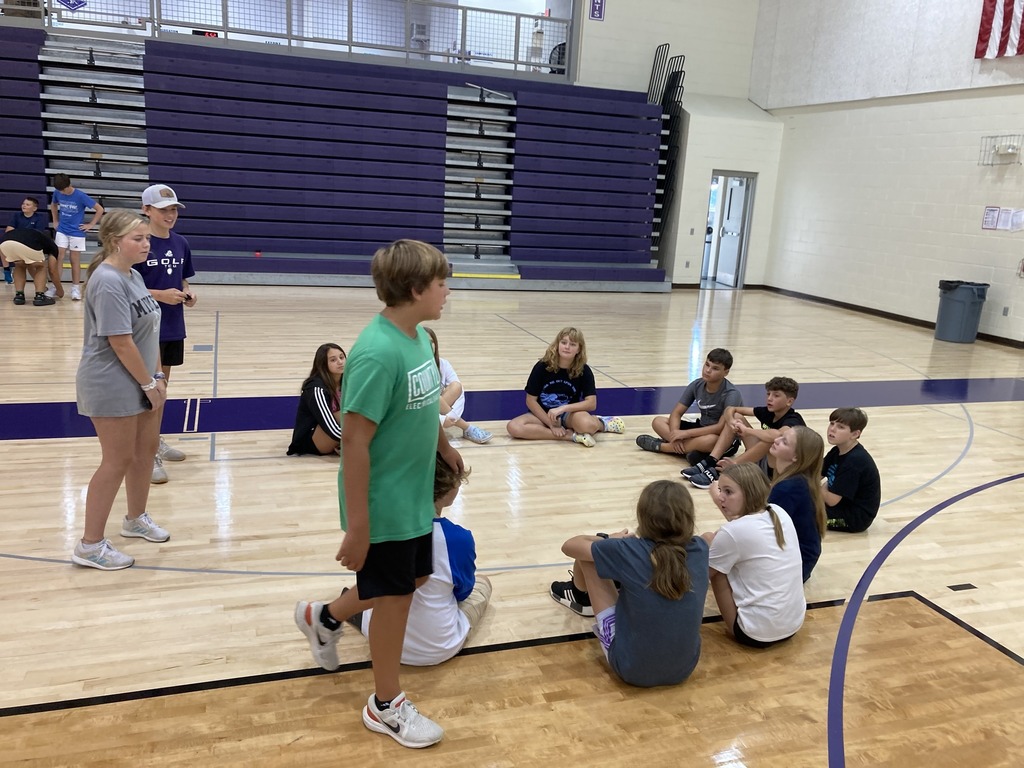 #Milfordsoar students participate in the annual Apples to Apples-esque game using textures. Innovative and fun. Thanks Mrs. Burton!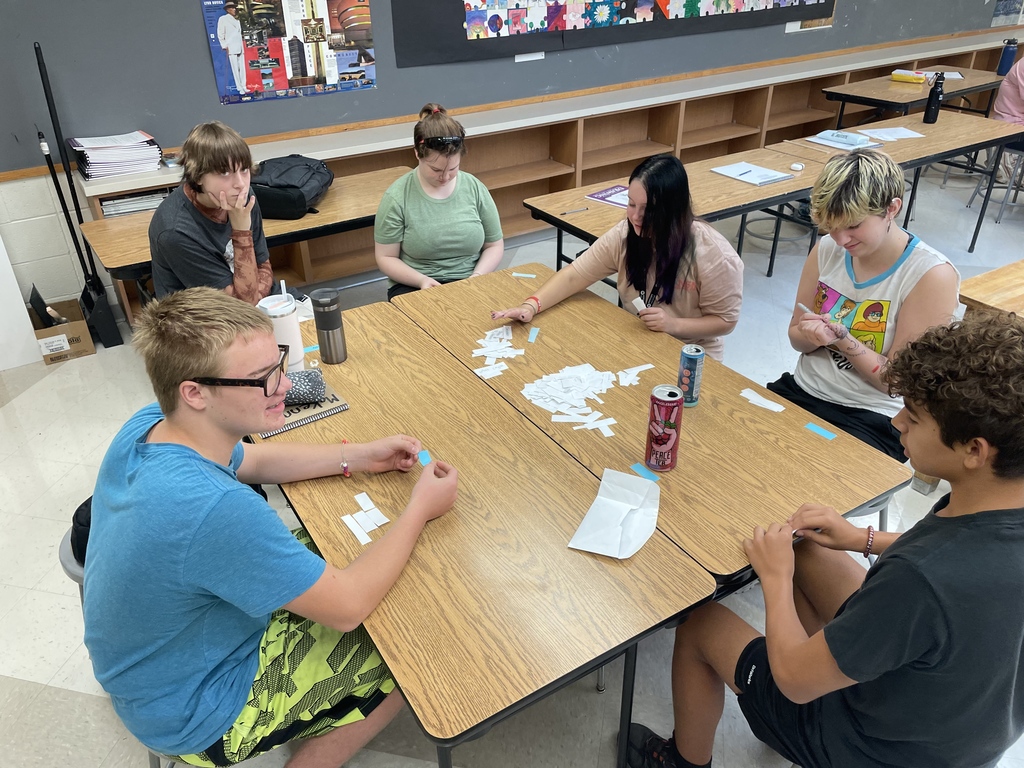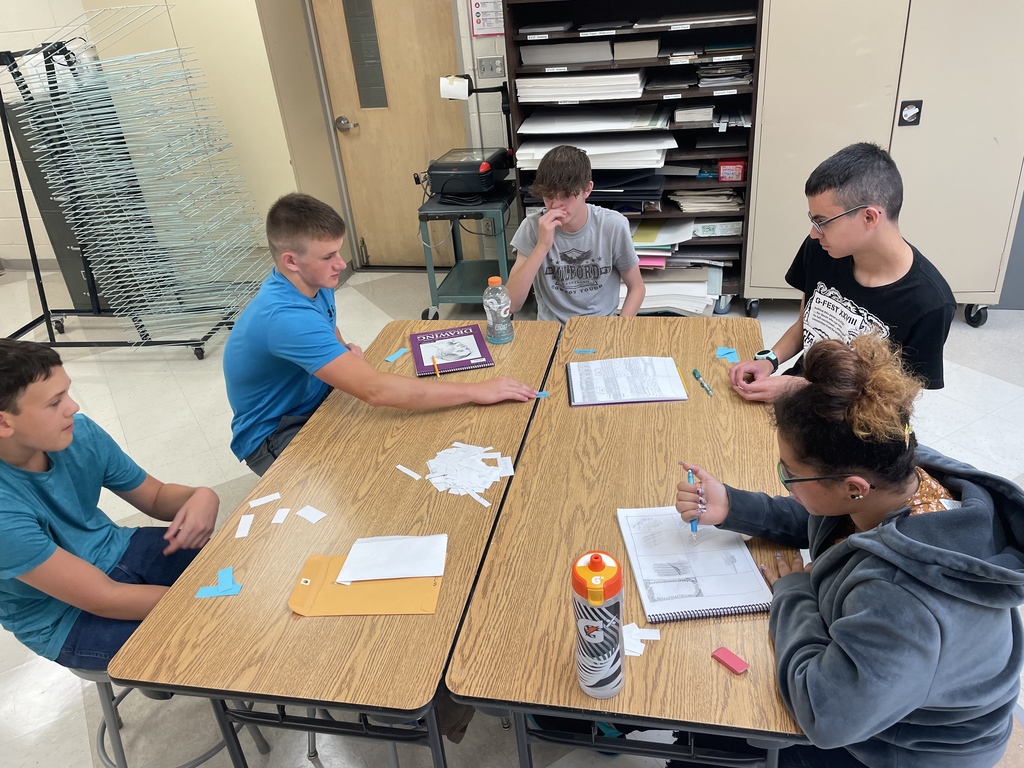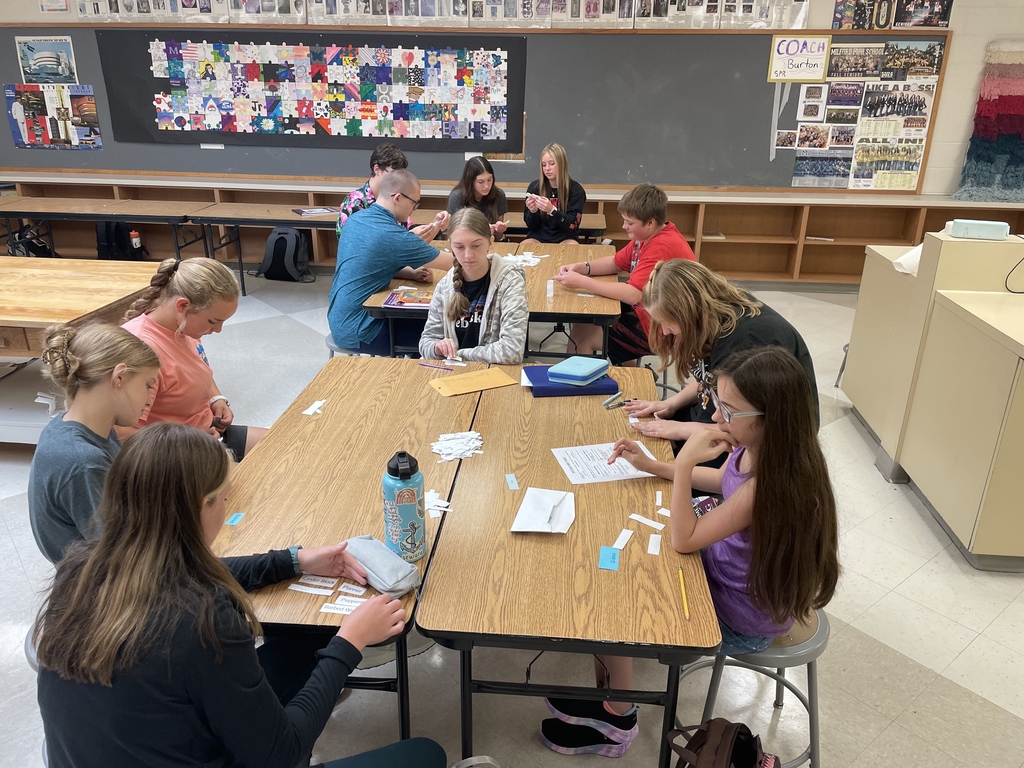 We are off to a great start at Milford public schools. Here is a slideshow created from images of the first day of school. We hope you enjoy the video. Have a great week #milfordsoar nation!
https://trst.in/lBa5nL
#Milfordsoar activity schedule for the week of August 21 - 26. Stay cool this weekend and enjoy Milford Fun Days.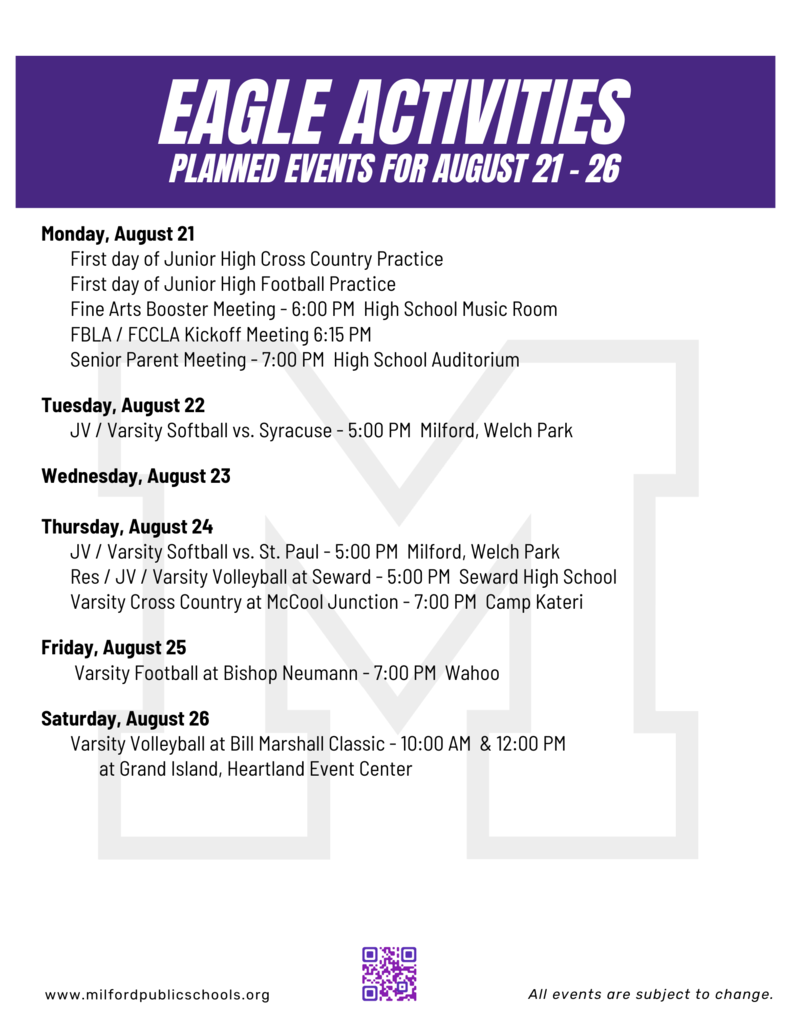 #Milfordsoar volleyball took on Bruning-Davenport/Shickley in a Jamboree match at Milford tonight. The Eagles fell to BDS in five sets 25-27, 25-21, 25-16, 8-25, and 13-15. The Eagles will travel to Seward next Thursday with the reserve match starting at 5:00 PM.
We enjoyed seeing our #milfordsoar friends and families on Monday night at the Back To School Event. Here is a short video to celebrate the night and all the wonderful work the staff has done to prepare for the start of a new year. We hope you enjoy it.
https://trst.in/SEEp1S
The #milfordsoar staff have completed three days of in-services in preparation for the new school year. We are excited to see the classrooms and halls bustling with students this week as the new year kicks off Wednesday, August 16.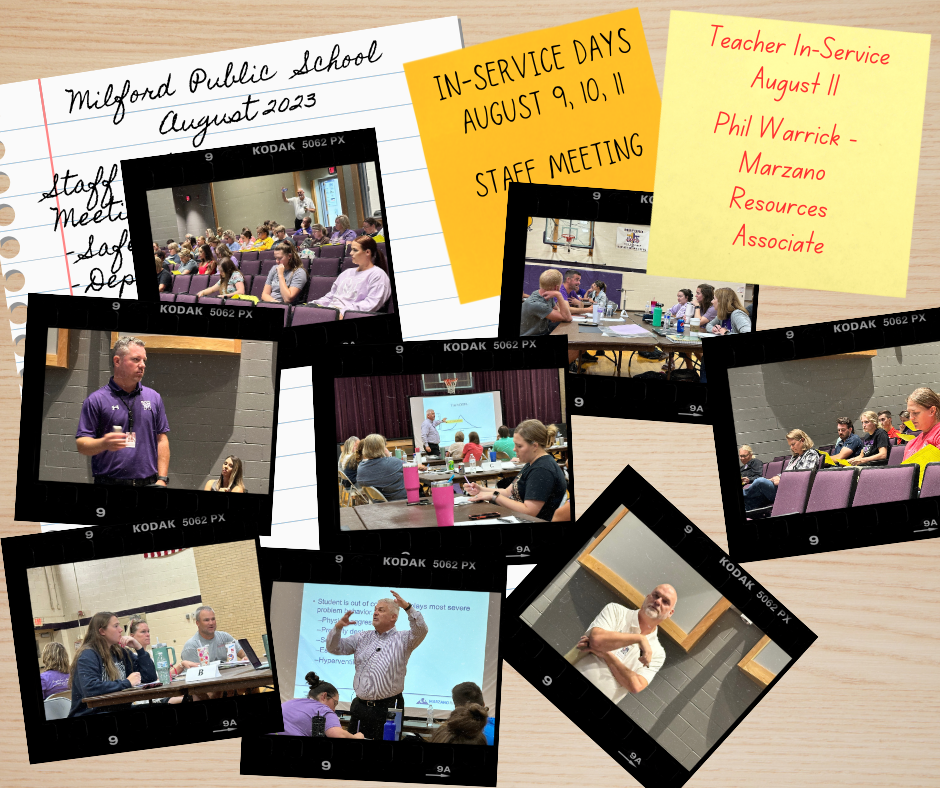 Attention families attending the Elementary Back To School event tonight. Please see the graphic for important information.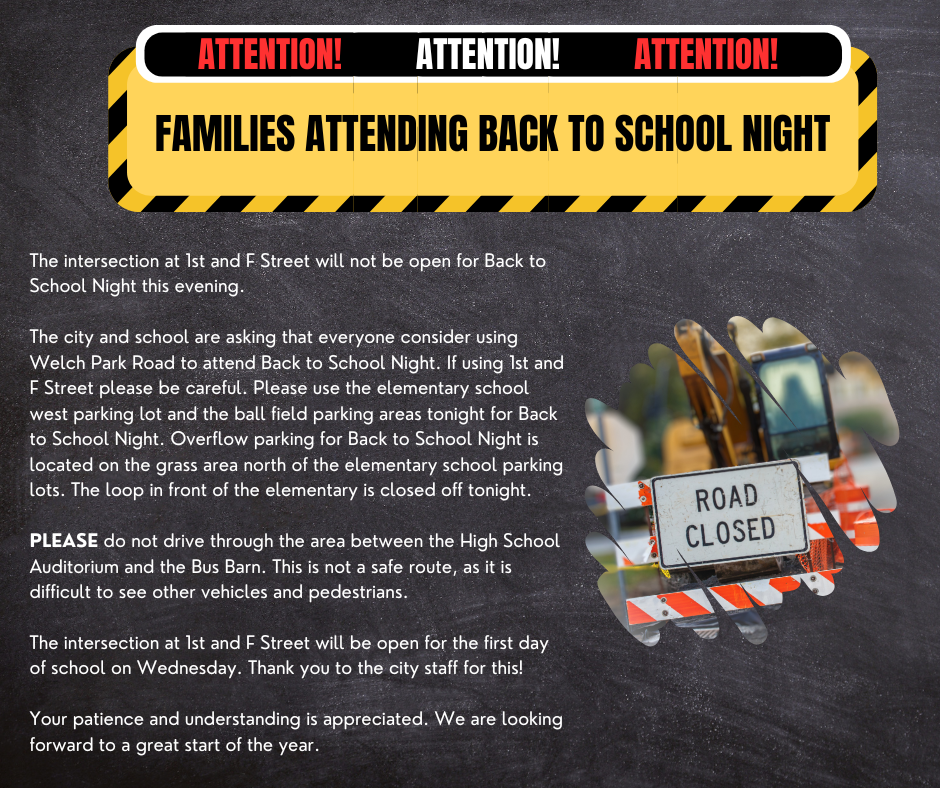 We are gearing up for Milford Elementary Back to School Night!
Last names A-L should arrive between 6:00-6:45 and M-Z should arrive between 6:45-7:30.
Class lists will be located at the following places:
6th Grade - Hallway by the 6th grade wing
2nd  & 4th Grade - East hallway near the District Office
1st & 3rd Grade- West hallway
5th Grade-East hallway by the entrance to the new wing
Kindergarten and Preschool - Kindergarten/Preschool wing-enter through west parking lot doors 
Thank you and we will see you later!