In Mr. Roth's government classes, #milfordsoar students competed in a game to explore free enterprise in a simulation of international trade with all its challenges.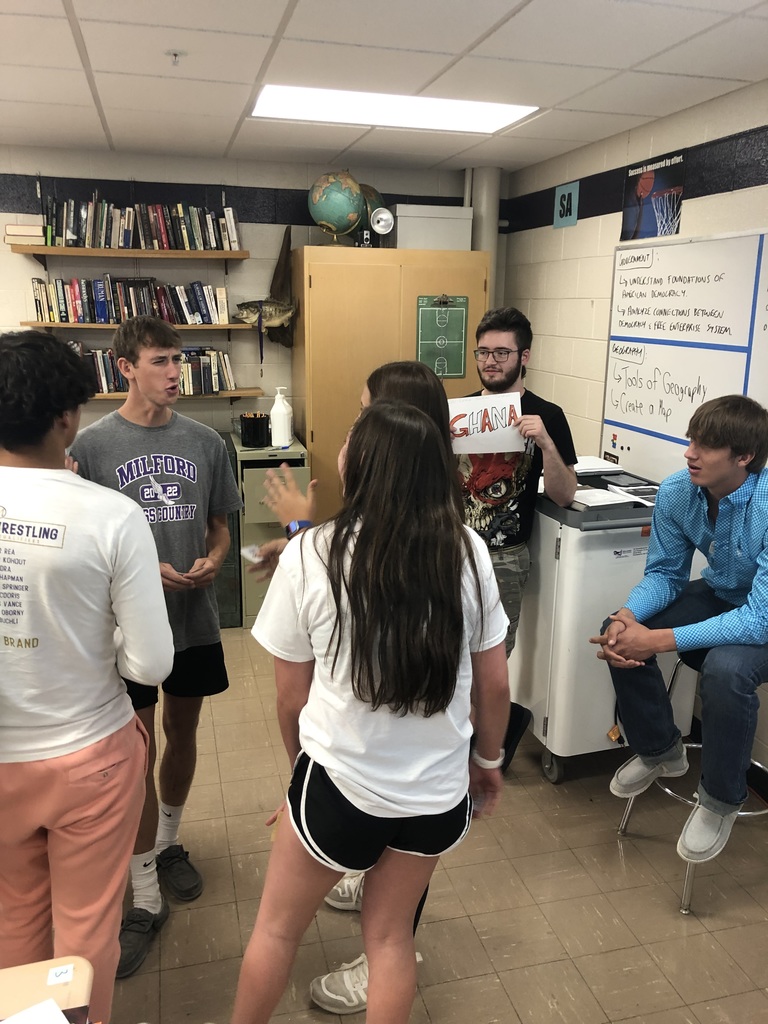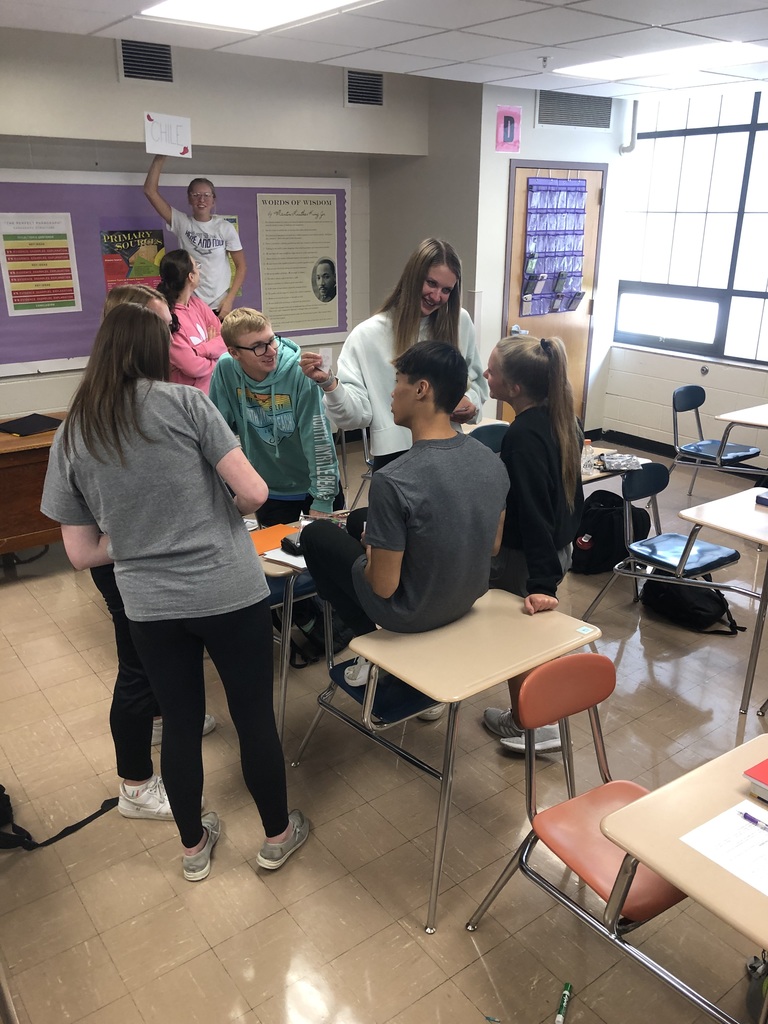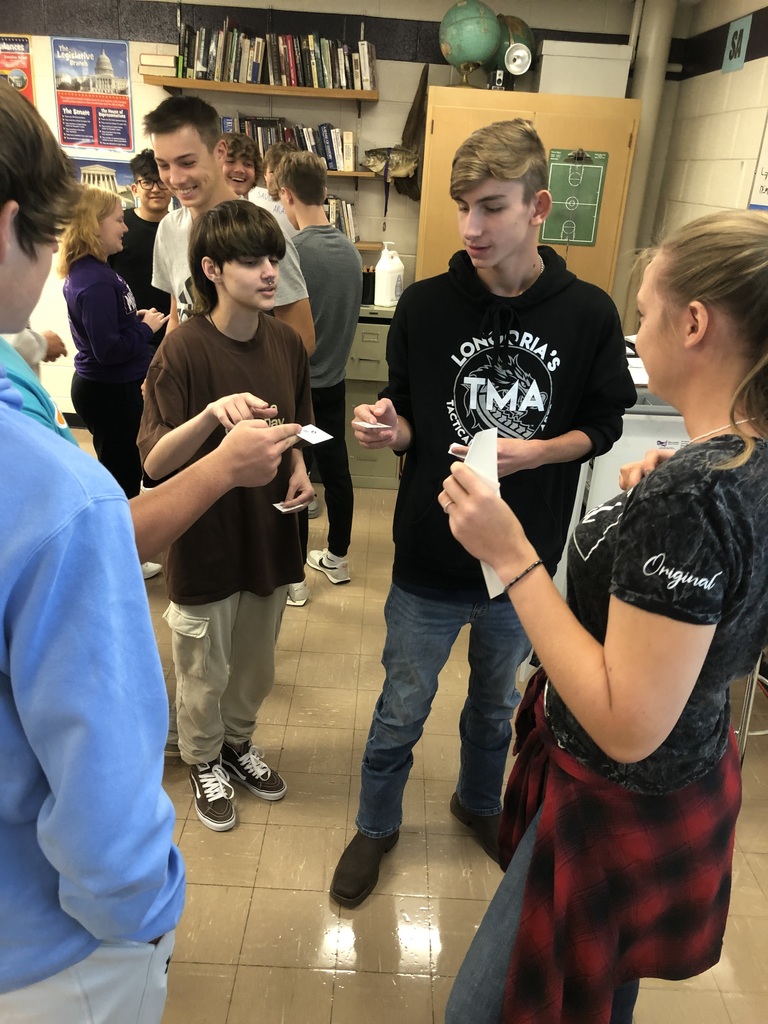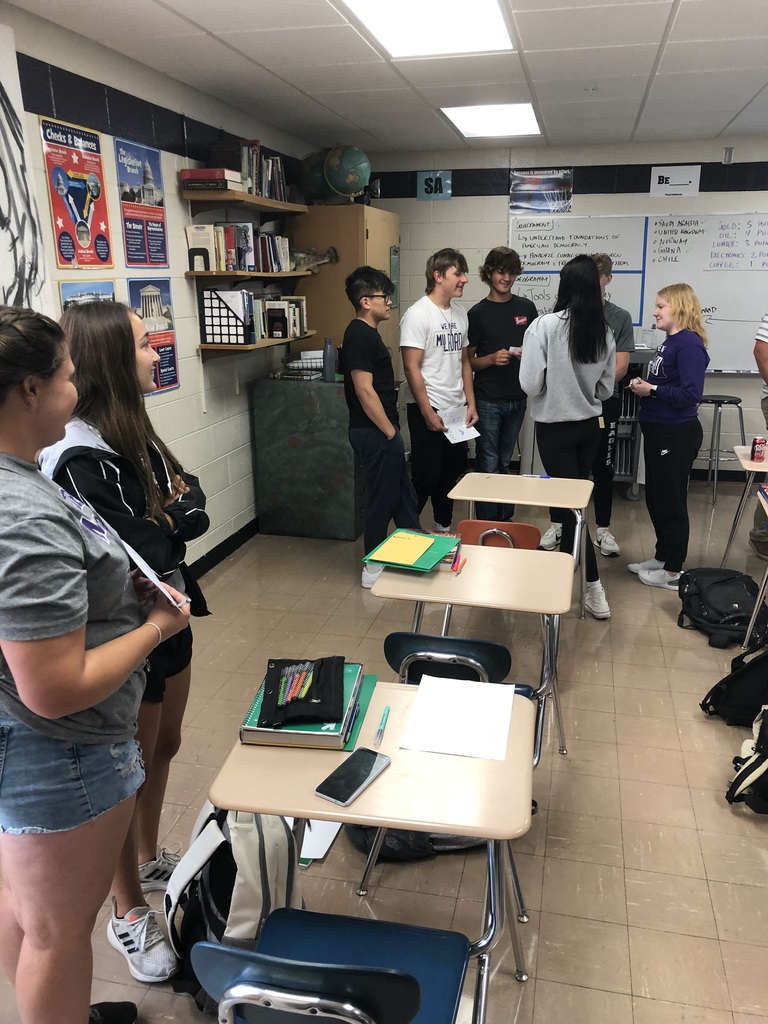 Here are the planned activities for September 12 - 17. #milfordsoar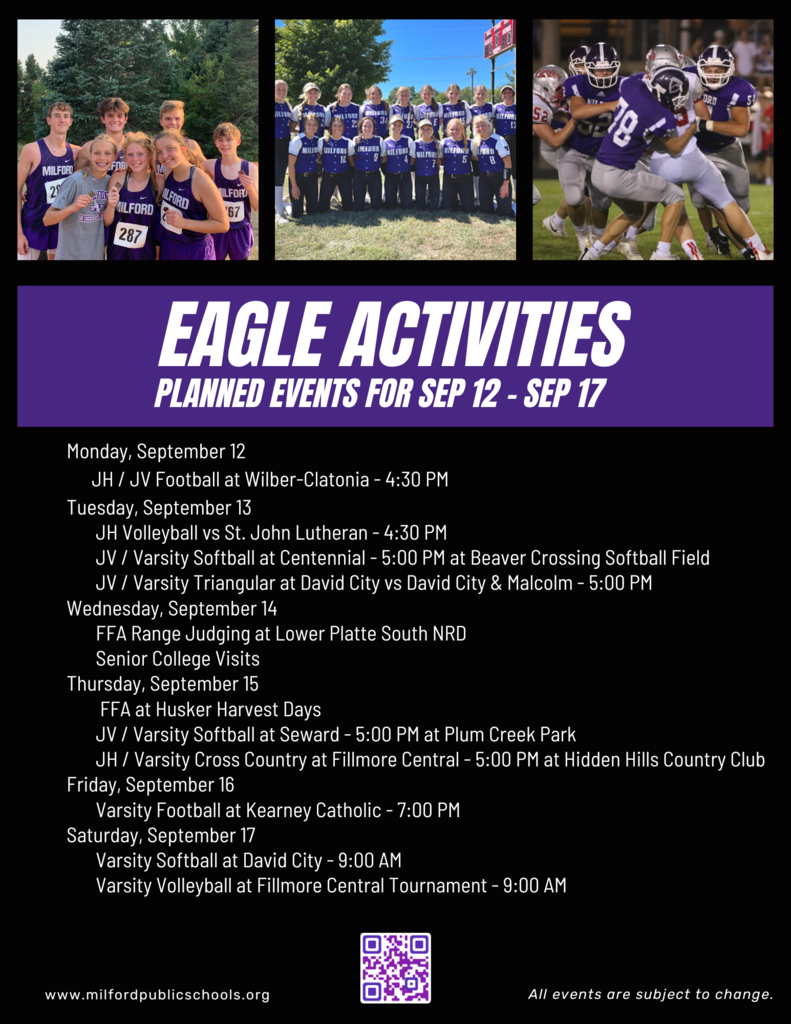 Results for Thursday, September 8 Activities: 🏐 Volleyball playing in the Malcolm Tournament lost two matches in the opening round of play to Columbus Scotus and Lincoln Lutheran. 🏆 Cross Country held the Milford Invite at Doane. Boys are Champions. Individually Kaleb Eickhoff - 1st, Gavin Dunlap - 2nd, Hudson Mullet - 3rd, Avery Carter-13th. Girls finished 3rd overall. Individually Lilly Kenning - 2nd, Eliza McGuire - 12th, and Victoria Mink - 14th 🥎 The softball team picks up an extra inning win in Fairbury, 5-4. Izzy Yeackley and Addi Mowinkel both go yard! 🏈 Football will be at home tonight against North Bend Central at 7:00 PM. The Athletic Boosters will be holding a tailgate before the game and the Cross Country will be recognizing the runners and their parent's at halftime.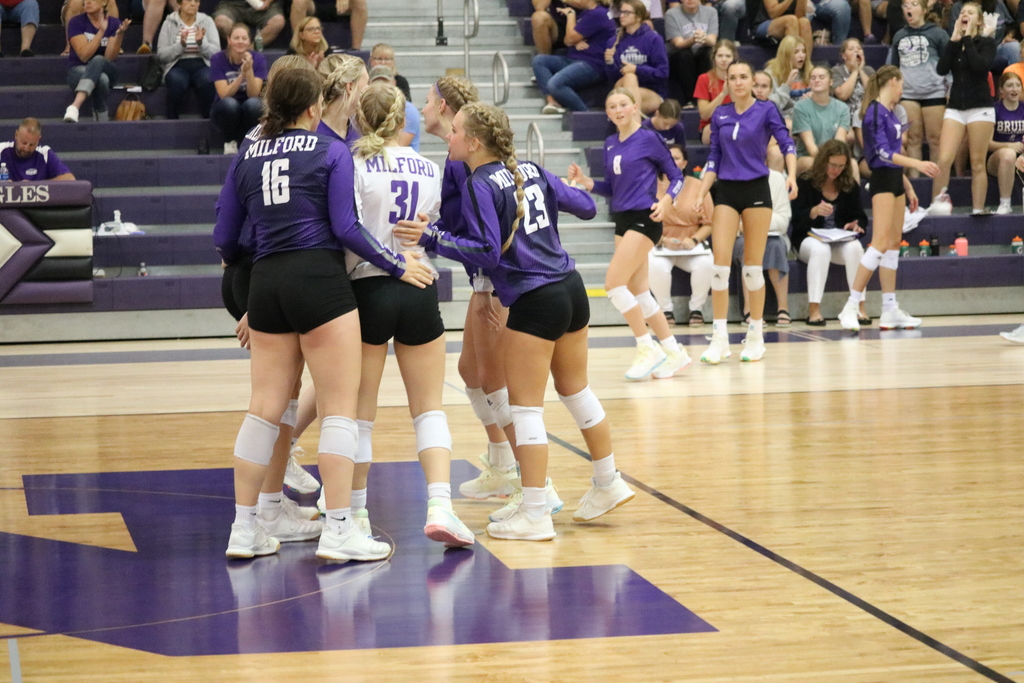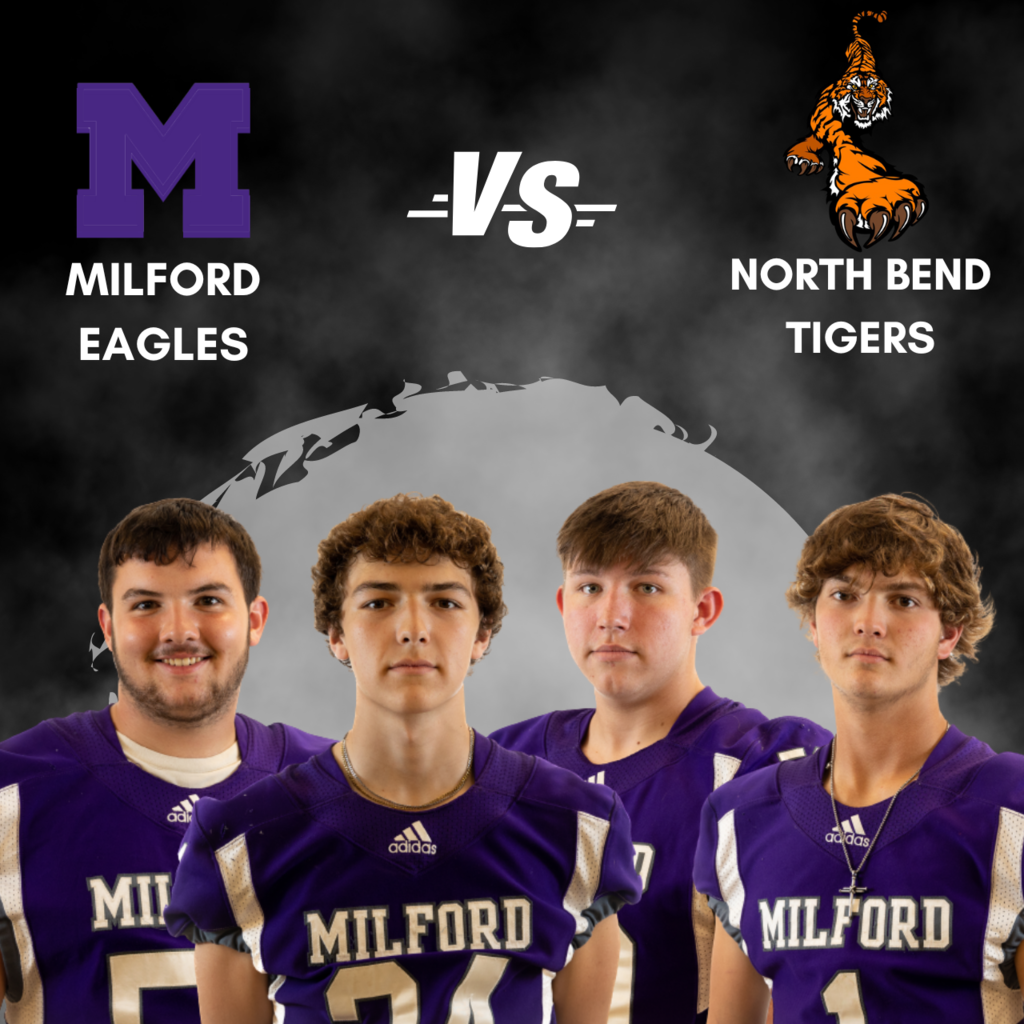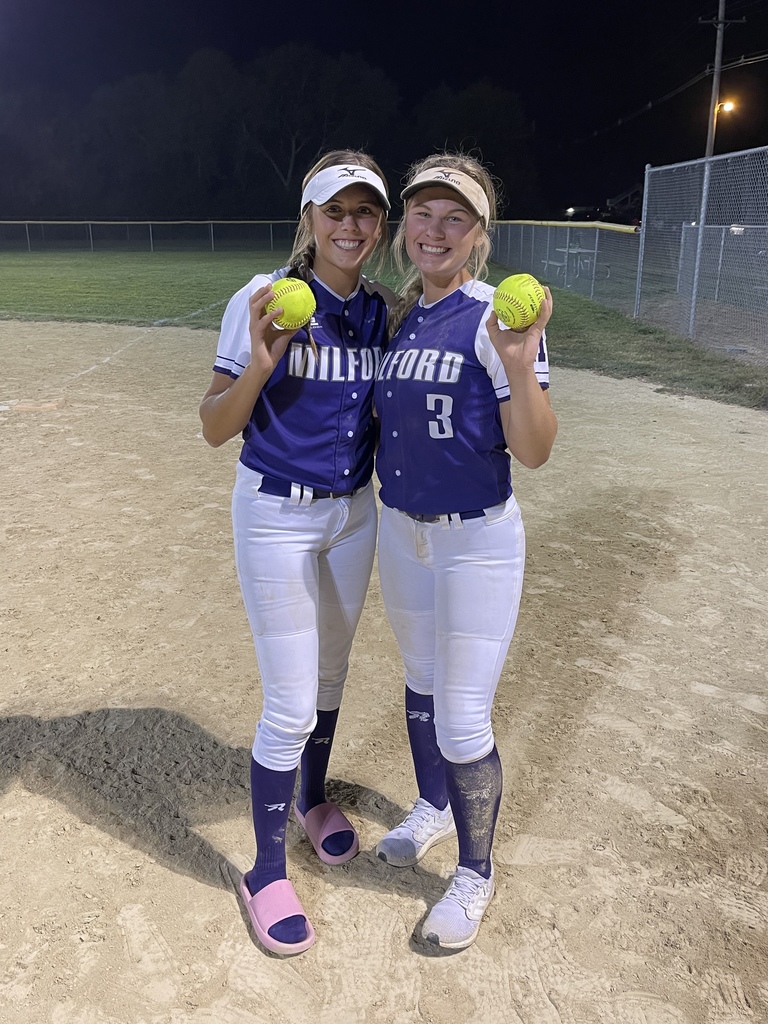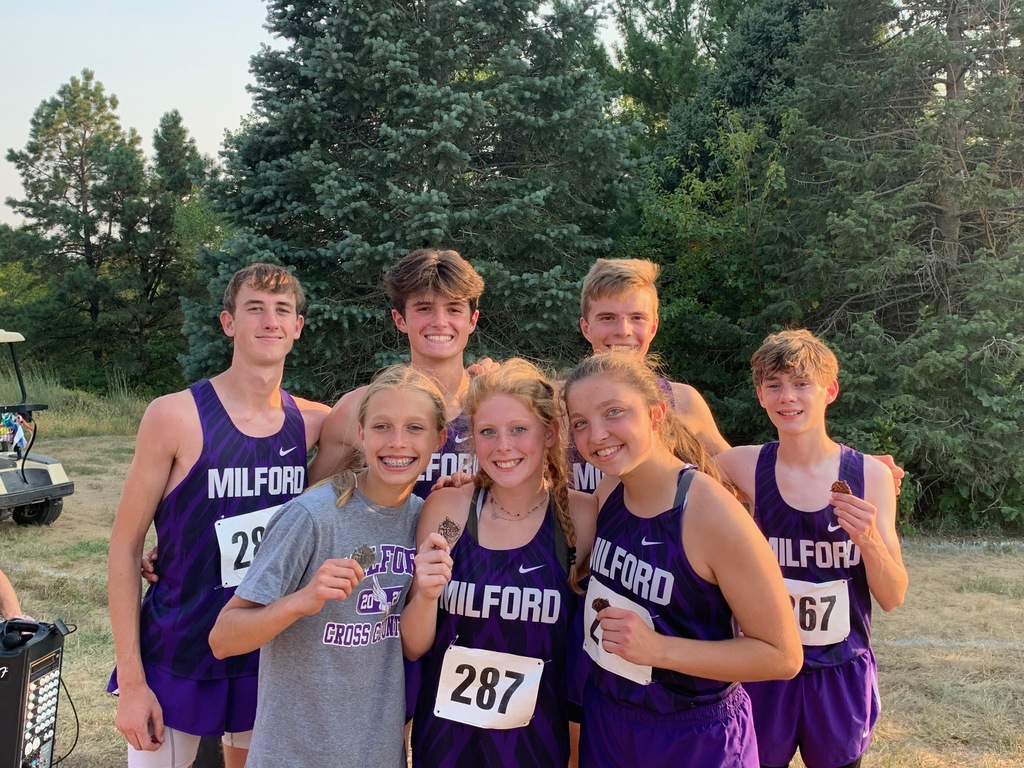 Don't miss out! #milfordsoar Athletic Booster Tailgate Friday, Sep 9 for the North Bend Central game.
FFA held their #milfordsoar Kickoff BBQ on August 29th which included a meeting, water balloon toss to win free FFA dues, longest shaving cream beard contest, and ended with a water balloon fight. FFA is open to students enrolled in an Ag class. Interested? See Mr. Wissenburg.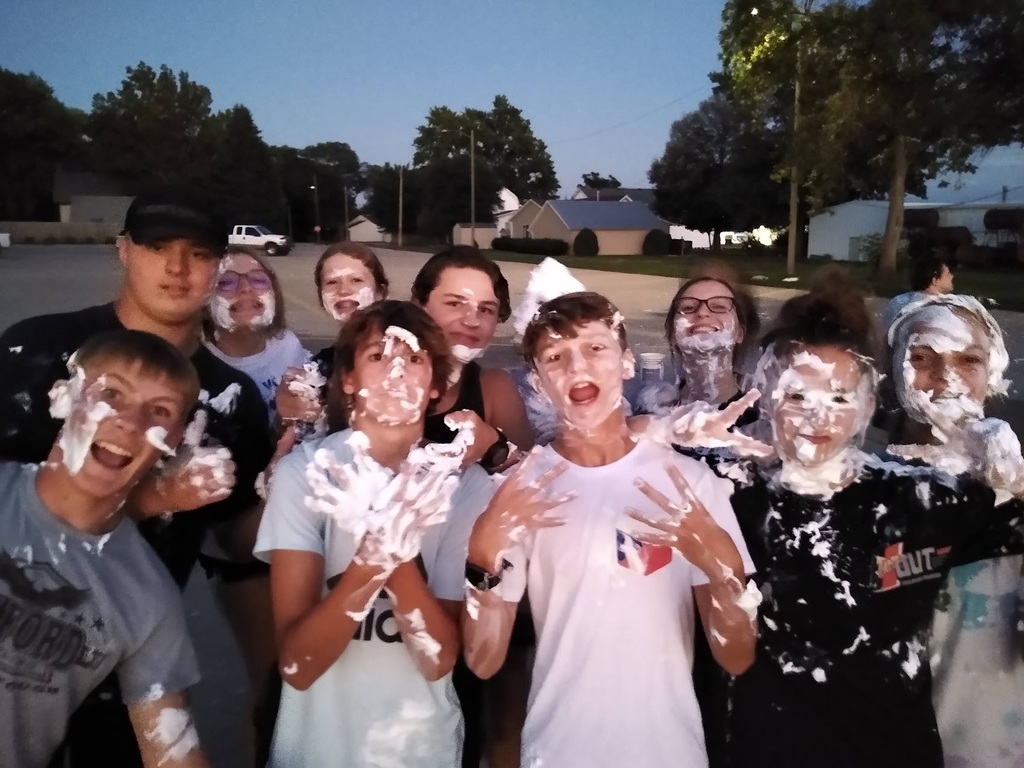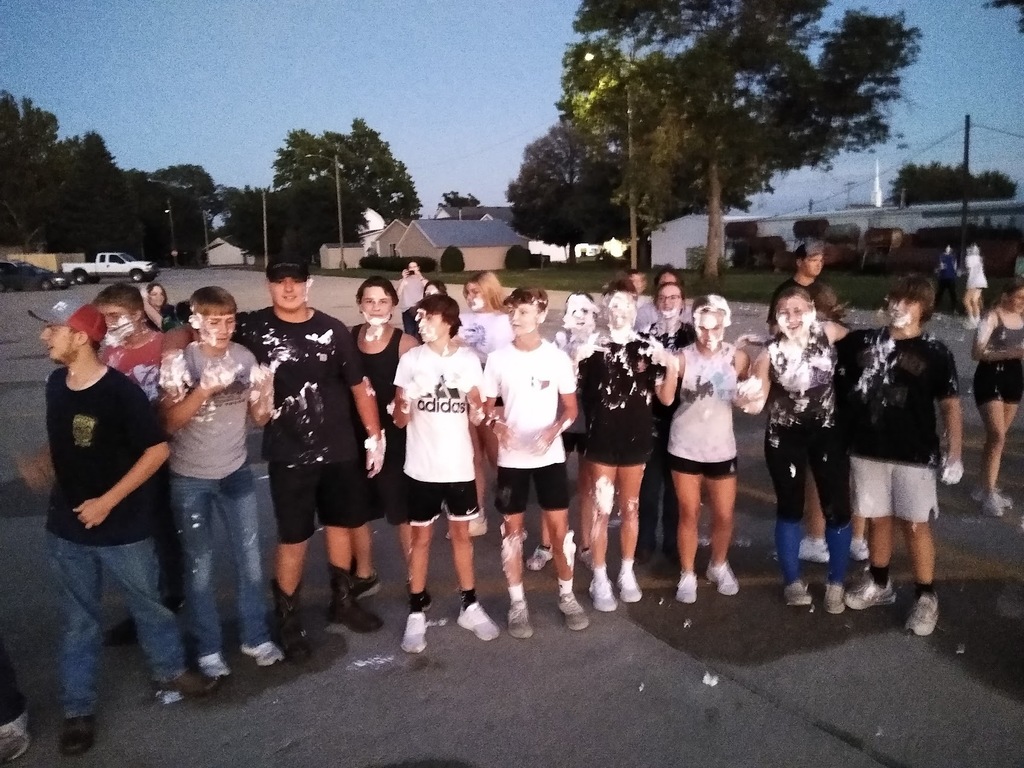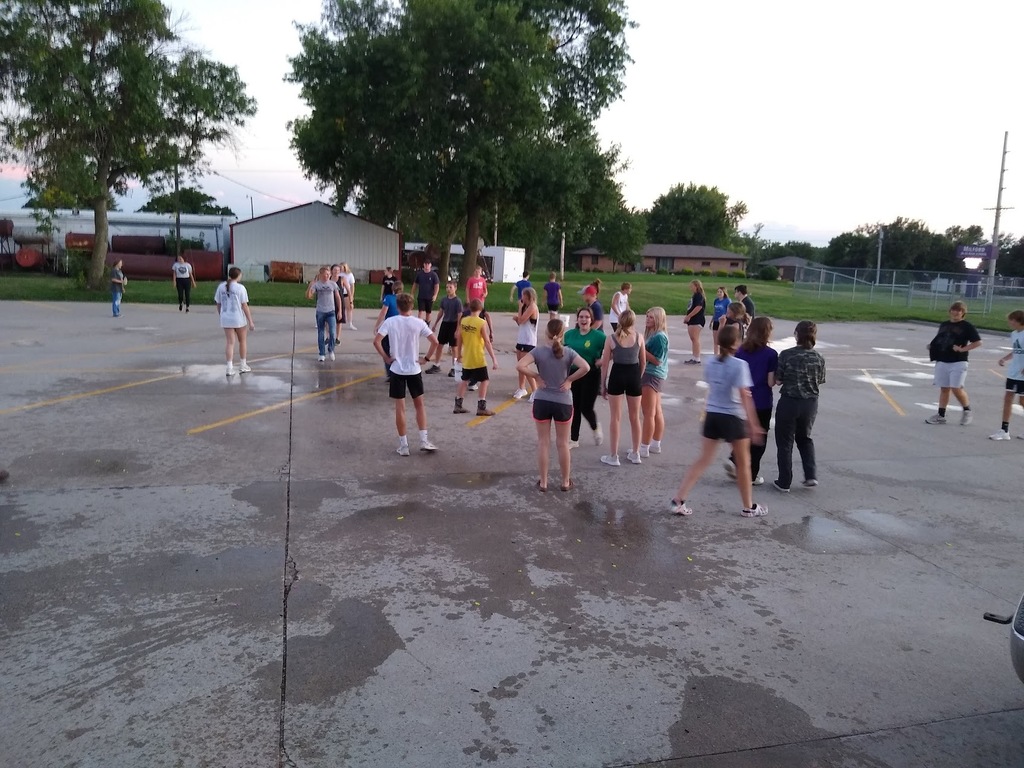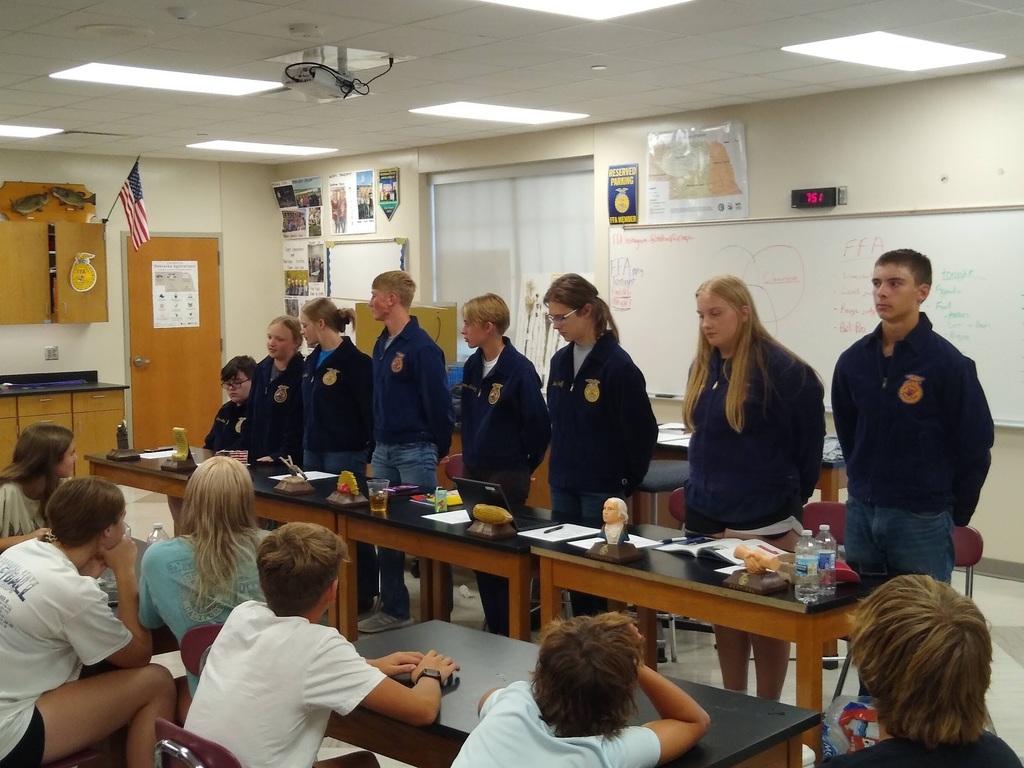 Cross Country results from Minden: JH: Abby Crabtree-7th and Cole Brown-8th Varsity Results: Girls placed 4th as a team. Lilly Kenning-1st and Victoria Mink-14th Boys were 5th as a team. Caleb Eickoff-6th and Hudson Mullet-9th #milfordsoar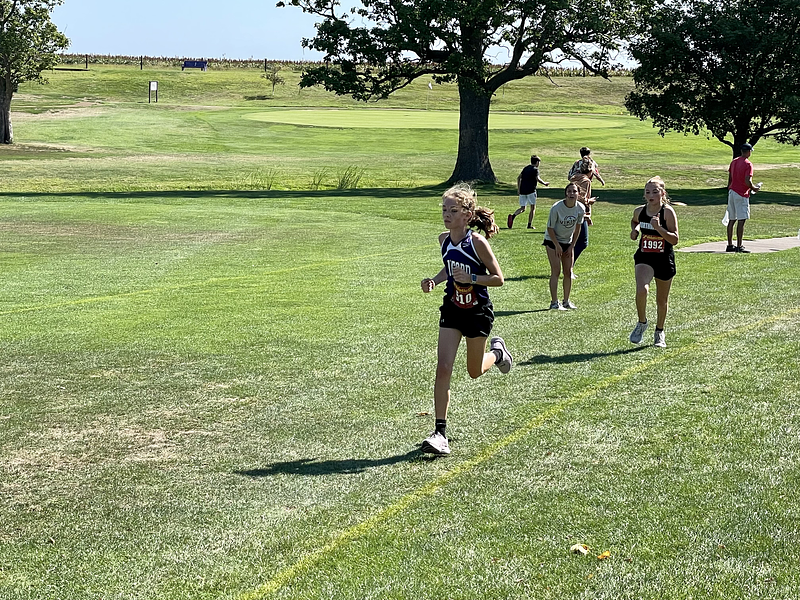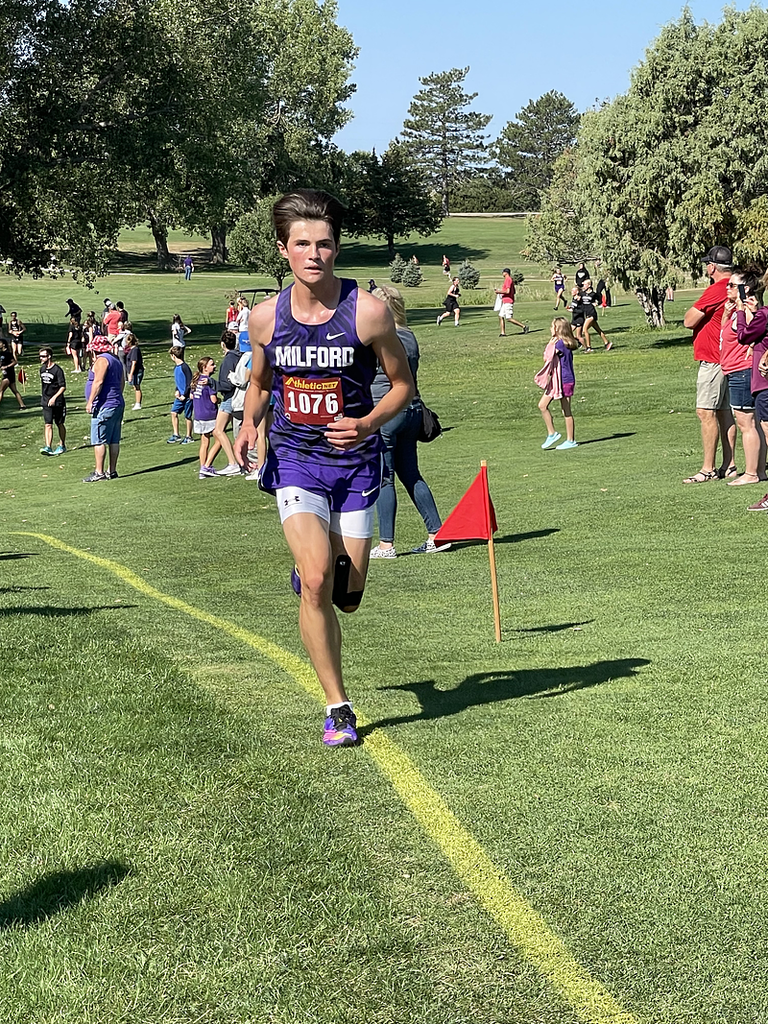 Congratulations to #milfordsoar Cross Country Runner Lilly Kenning for breaking the school record at the Minden Invitational!
The Eagles make it a clean sweep picking up Reserve, JV, and Varsity Volleyball and Softball wins! Varsity VB wins 25-13, 25-20, and 25-16! The varsity SB teams defeats the Dukes 7-5 with Izzy Yeackley hitting a 7th inning dinger. Congrats on a great night ladies! #milfordsoar
All 7-12th grade students wanting to become a member of FBLA and/or FCCLA, sign up is due tomorrow 3:30p.m. through the link emailed to all students!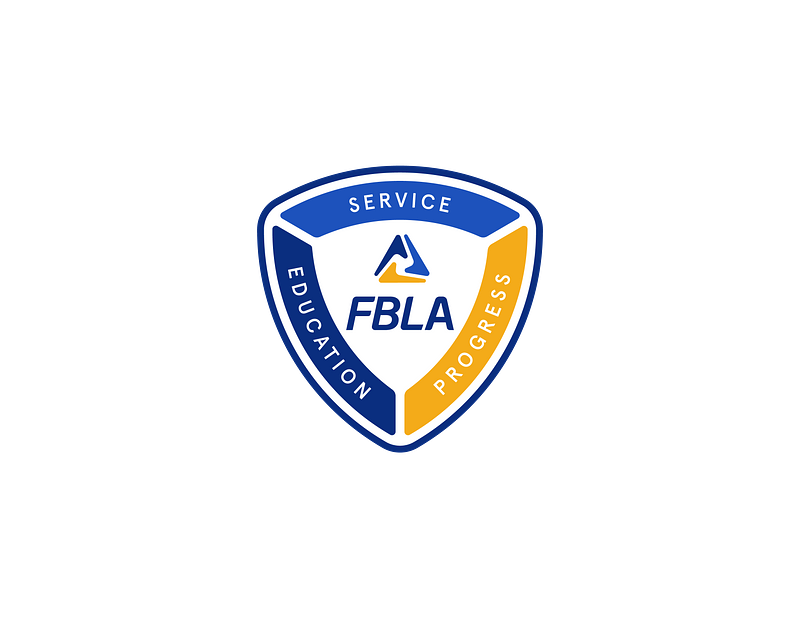 #Milfordsoar softball...IT'S GAME DAY!! 🆚 : York Dukes 📍: York Ballpark Complex 🥎 : JV/Varsity 🕖 : 5:00 JV with Varsity to follow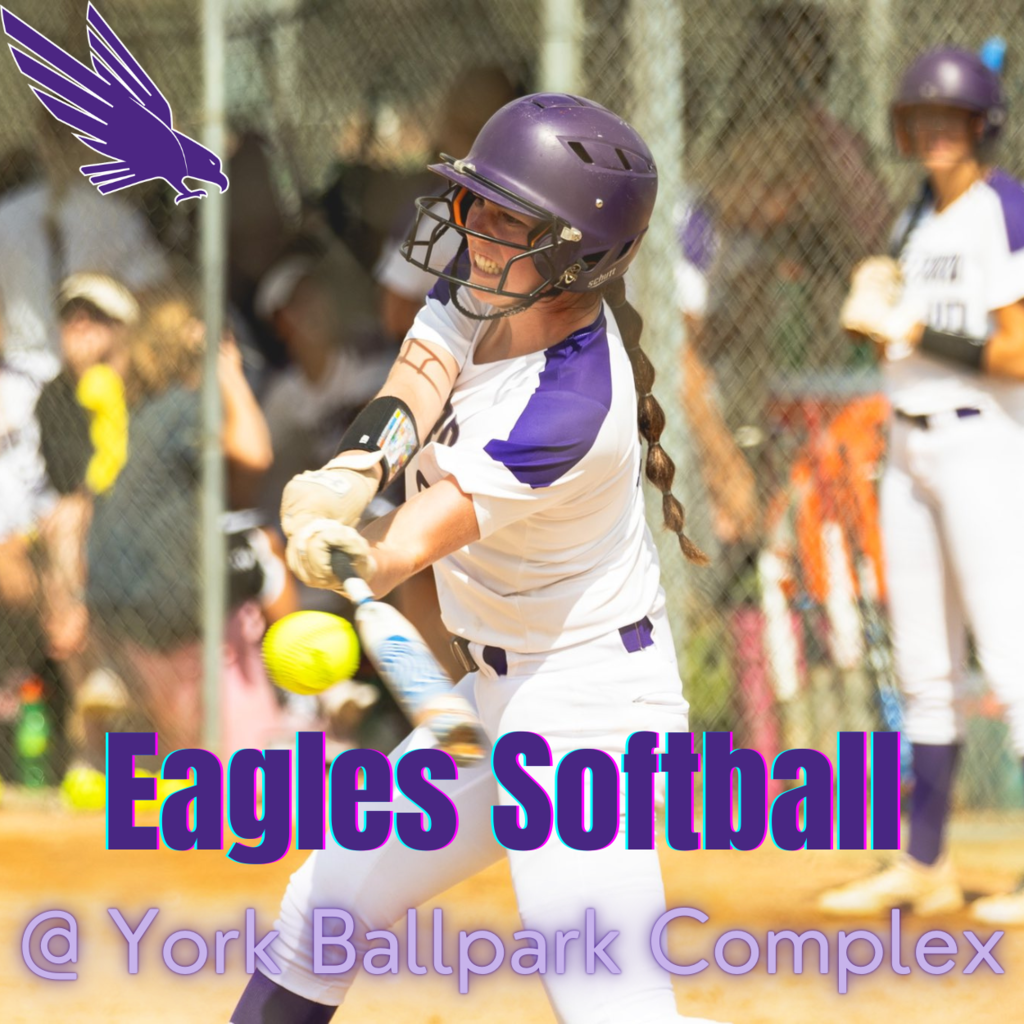 Congratulations to the #Milfordsoar softball team on going 2-1 at the Fairbury invite and bringing home 3rd place. The Eagles defeated Centennial (4-3) and Fairbury (9-1). Tuesday we travel to York to take on the Dukes.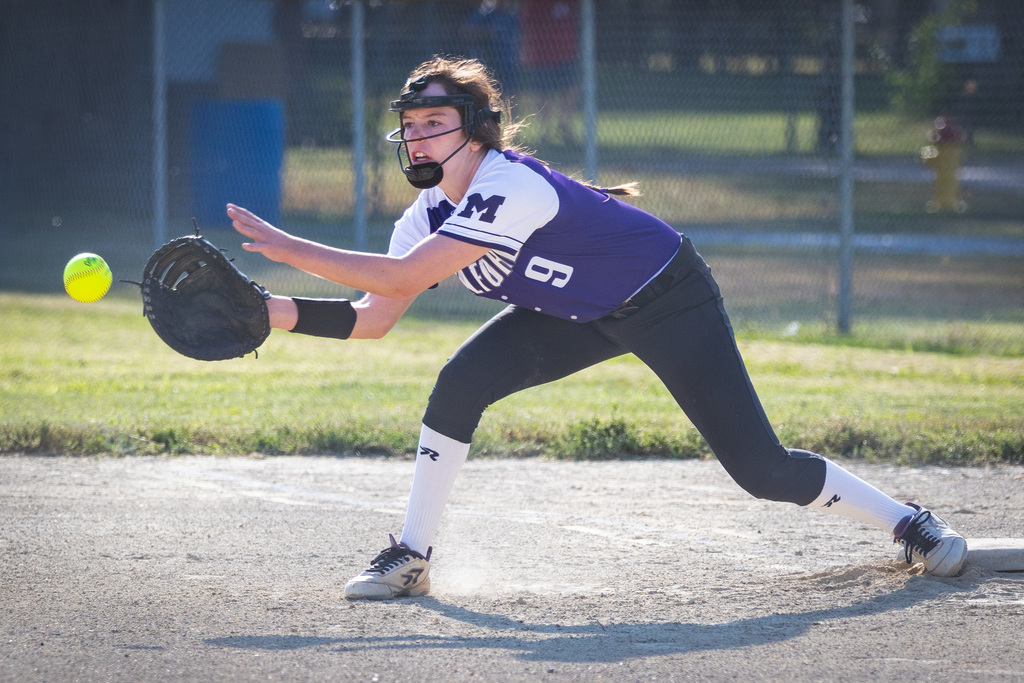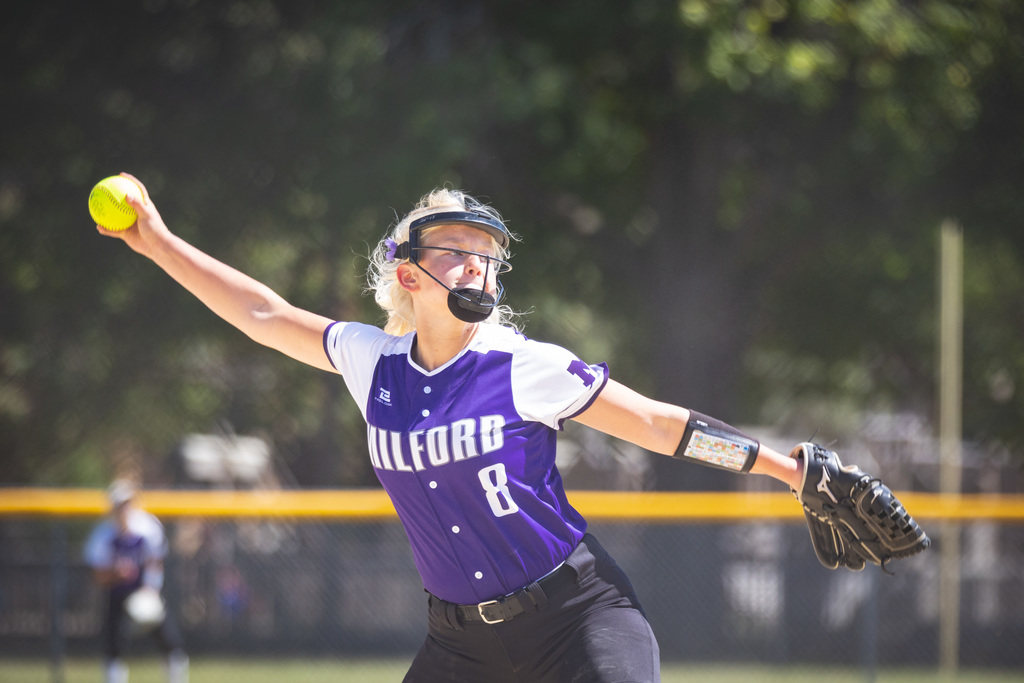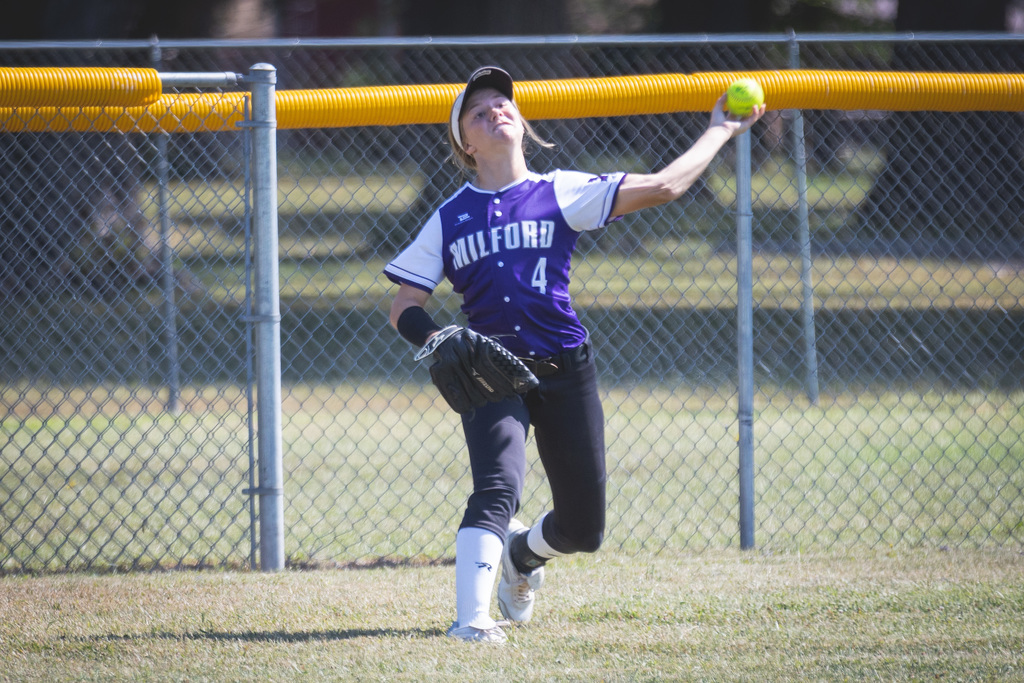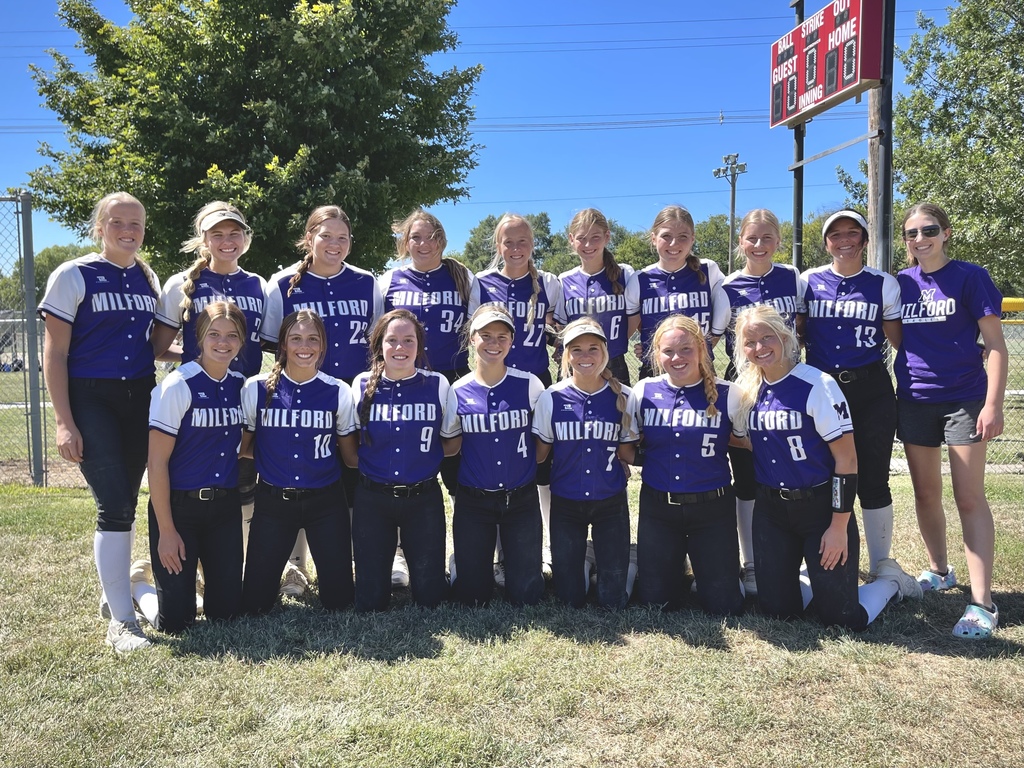 No school for #Milfordsoar staff and students on Monday, September 5, for Labor Day! No school for students on Tuesday, September 6, due to a teacher-in-service day!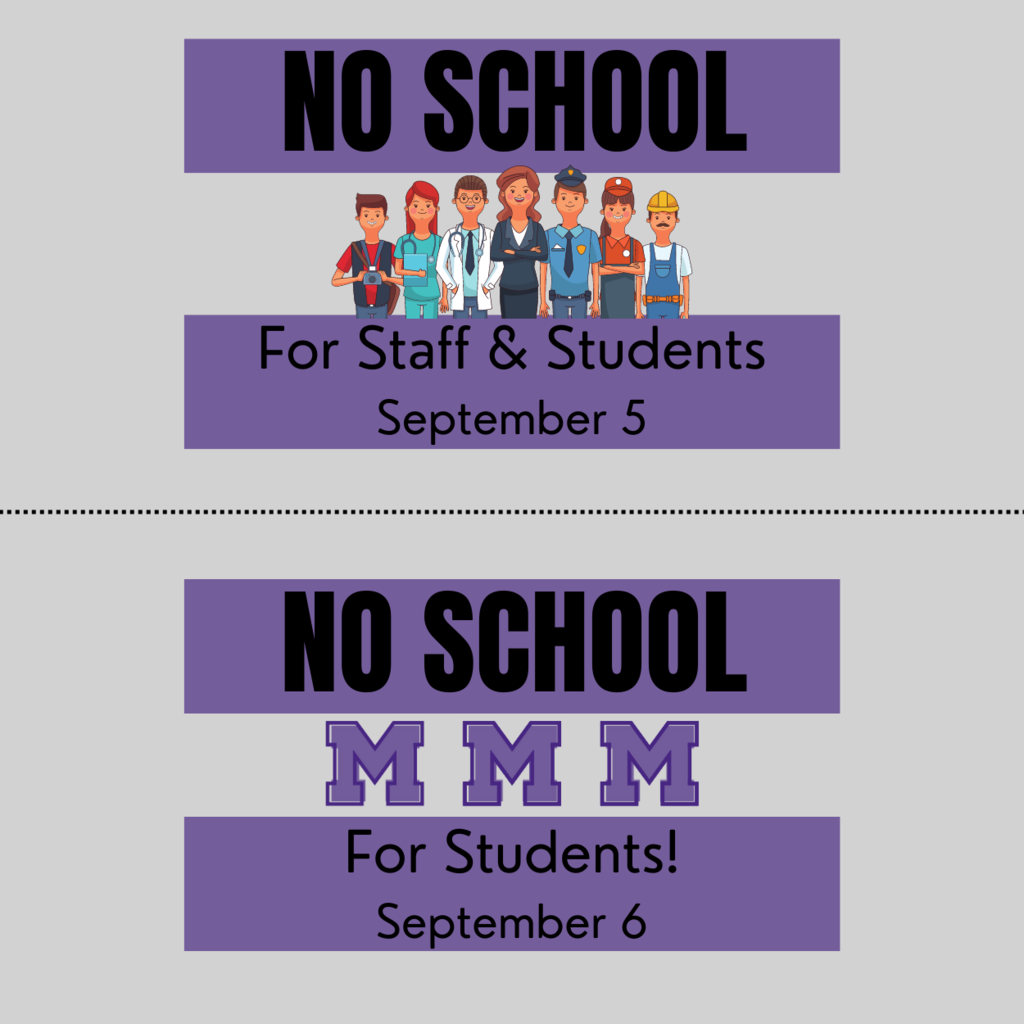 The #milfordsoar softball team is in action today at the Fairbury Softball Invitational. Good luck ladies! 🆚 : 9:00 am vs Centennial 📍: Fairbury Softball Complex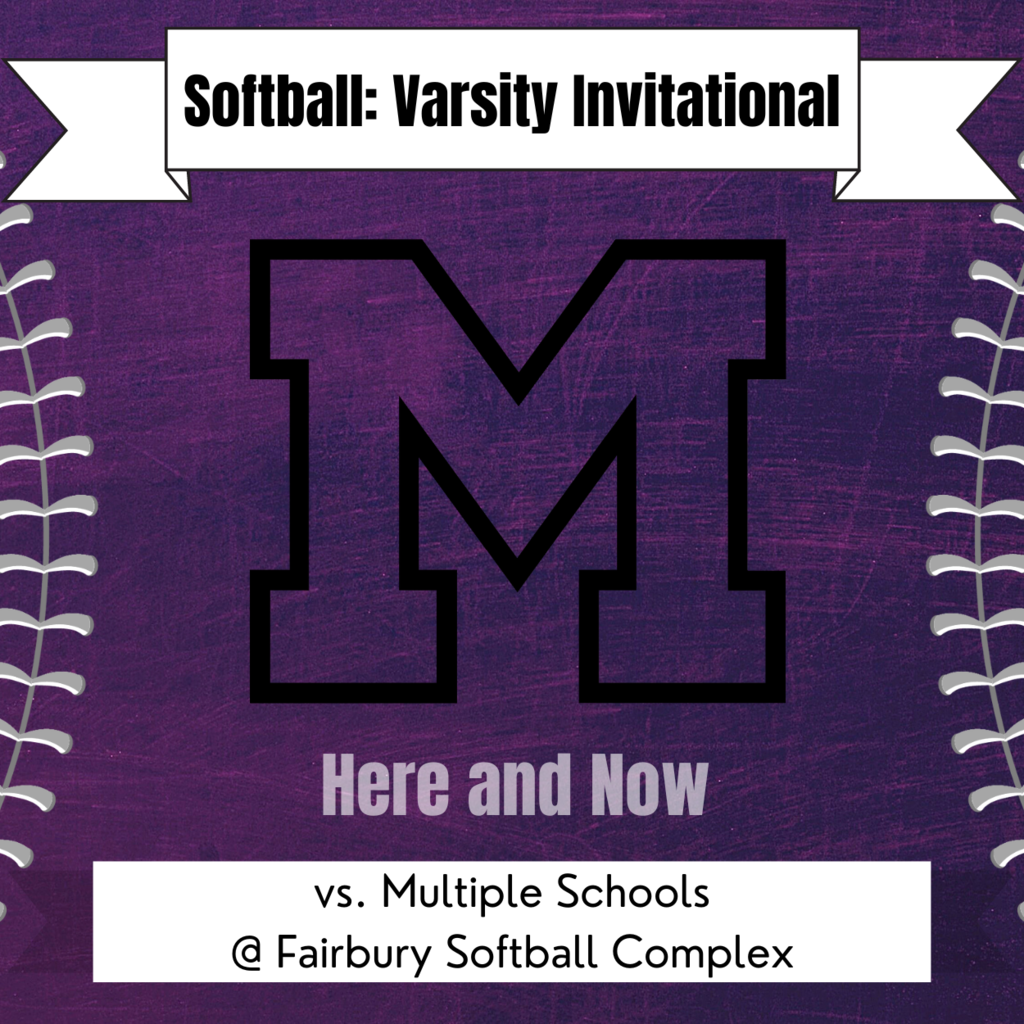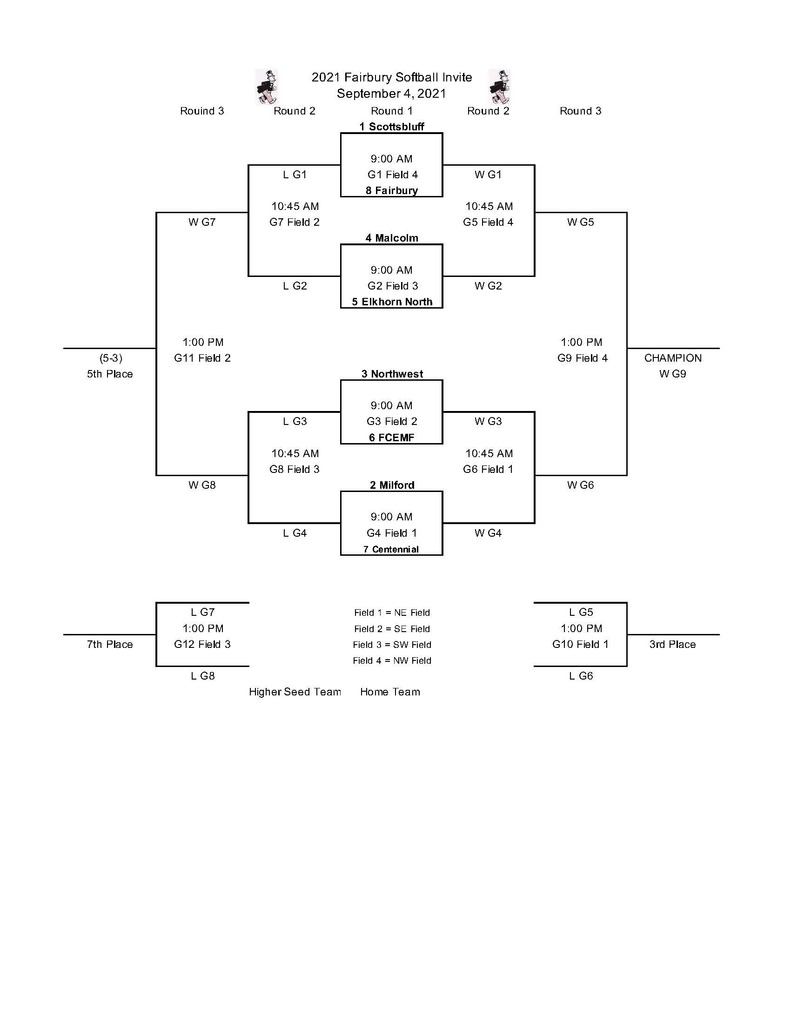 The #milfordsoar softball team is in action today at the Fairbury Softball Invitational. Good luck ladies! 🆚 : 9:00 am vs Centennial 📍: Fairbury Softball Complex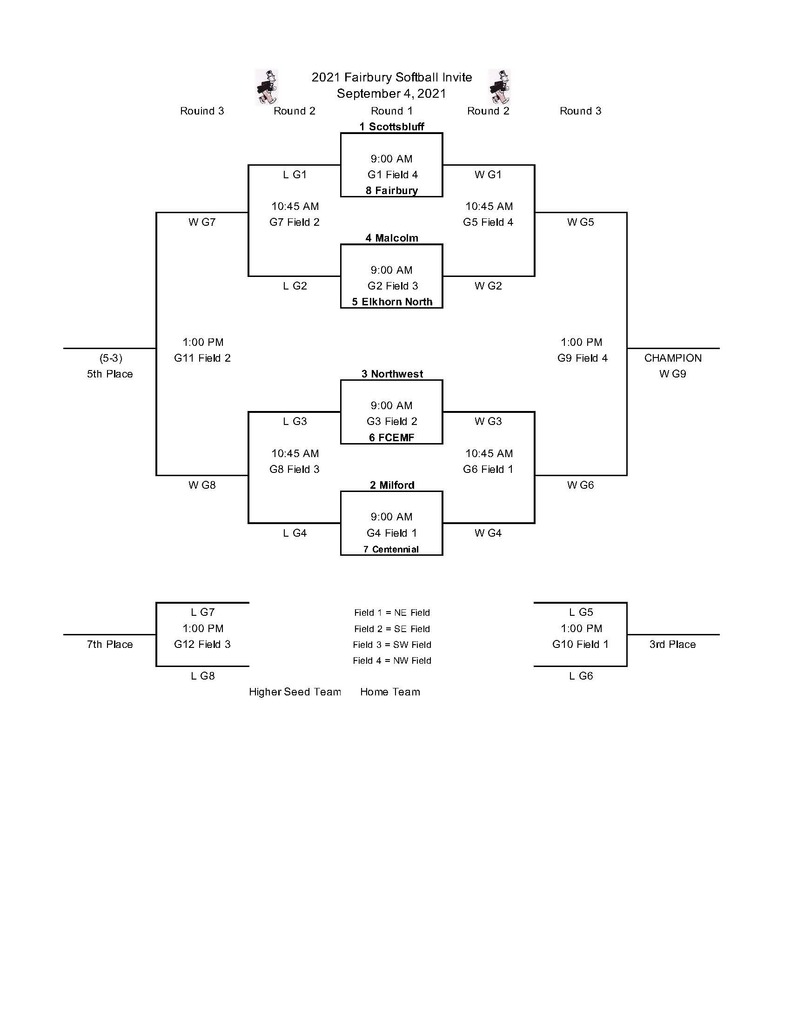 Take a look at these amazing artists at work! #milfordsoar first-grade students flexed their creative muscles by creating watercolor paintings with Mrs. Klug. Excellent work kids!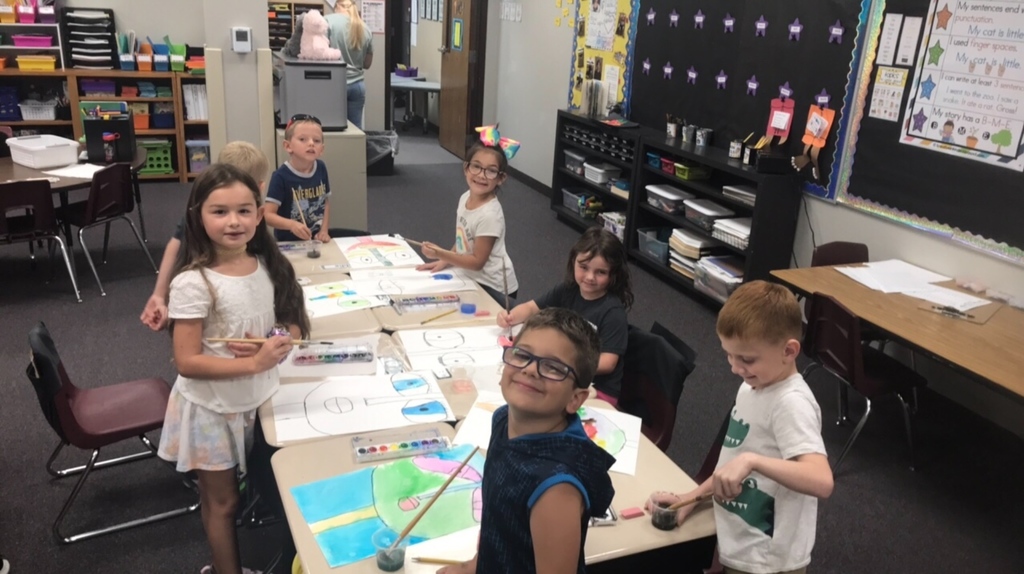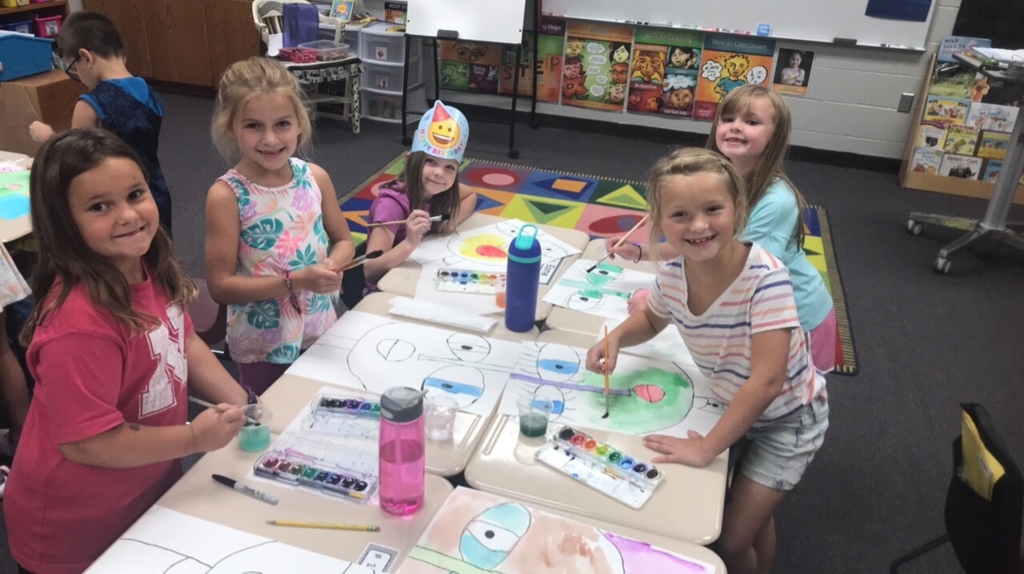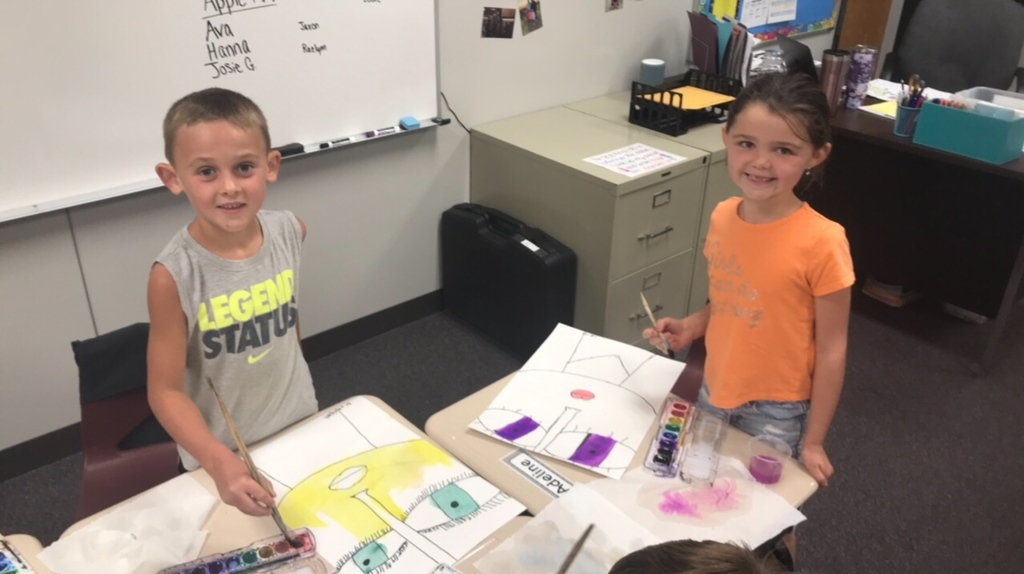 Thursday, Sep 1 - Recap Thursday was a busy day for the Eagles with action at four sites in three cities the #milfordsoar nation was spread far and wide. Cross Country runners had a great start to the season competing at the highly competitive Seward Invitational at Concordia. Special shout out to Lilly Kenning for medaling with a 9th place finish (Top Class C runner). The boys were led by Kaleb Eickhoff at 22nd. Softball held a doubleheader at Welch Park winning the first game against Freeman 6-5. The second game featured #5 Malcolm vs #6 Milford. The battle of the bats went to Malcolm 9-4. Just a few blocks away, at the high school, the volleyball teams hosted Centennial. The reserve team won their match in three sets, the JV won their match in two sets and the varsity came up short losing their match to the Broncos in four sets 25-23, 15-25, 9-25, and 14-25. The varsity football team traveled to Fillmore Central where the Eagles take an early lead scoring in the first quarter and lead at halftime 7-0. At the end of the third, the score was tied up 7-7 setting up a battle in the final quarter. Unfortunately, the Eagles are handed the loss with a final score of 21-7.
World History students create their version of the painting of the Sistene Chapel while studying the Renaissance. #historyalive #milfordsoar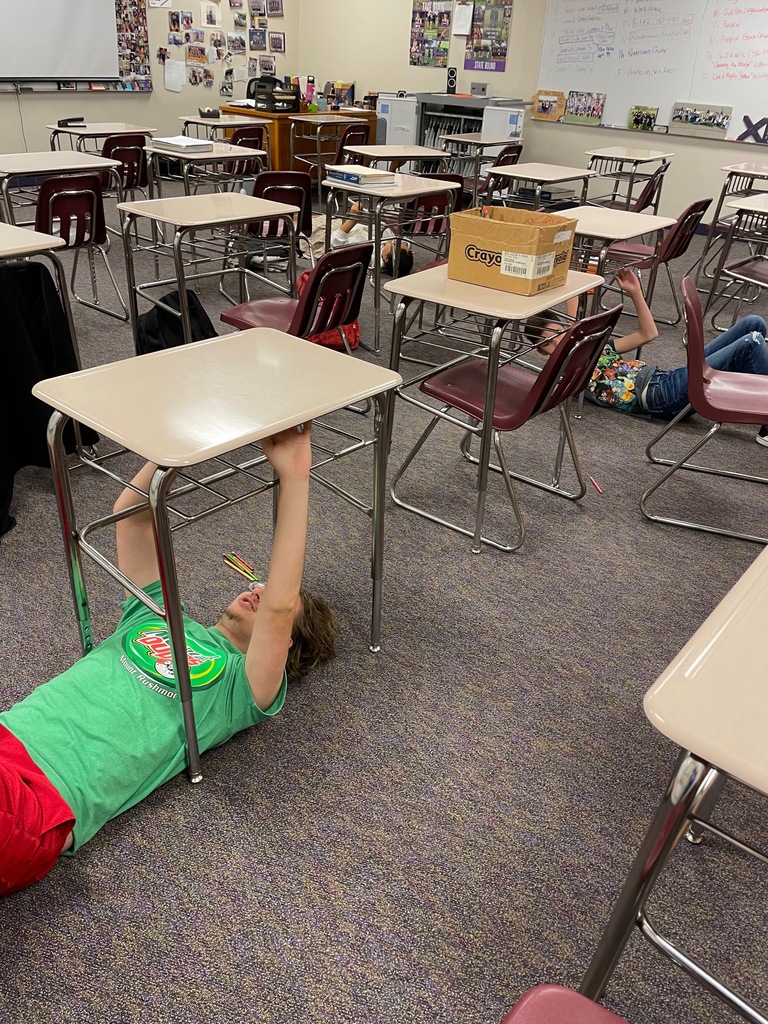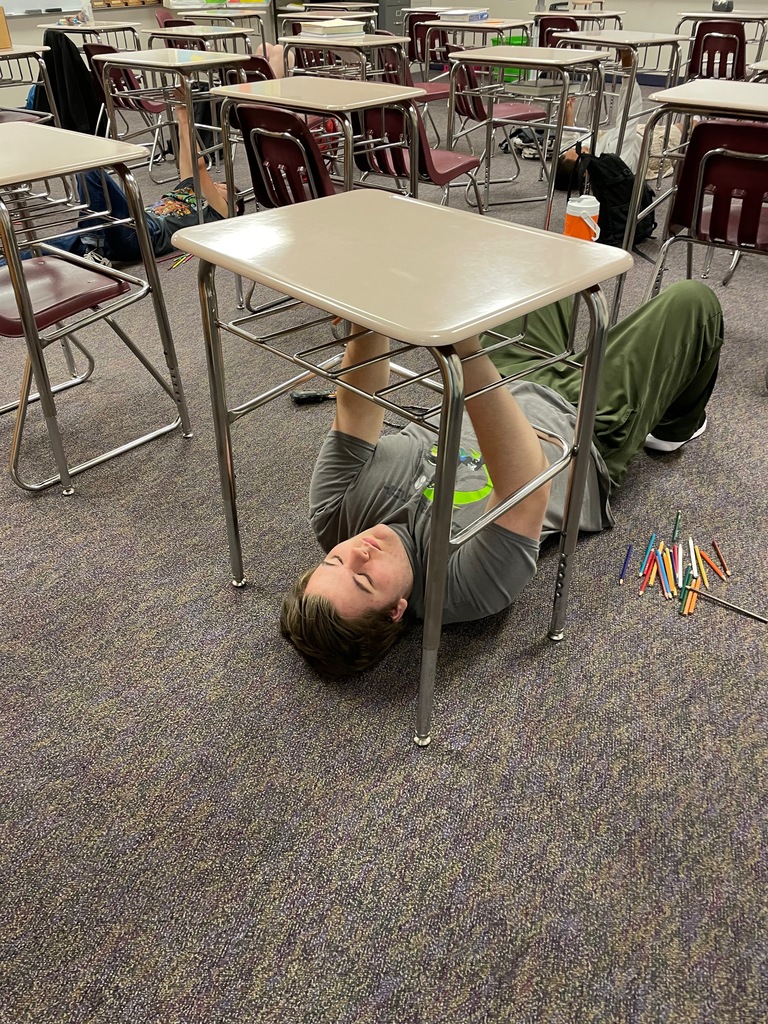 Here are the planned activities for the week of Sep 5 -10. #milfordsoar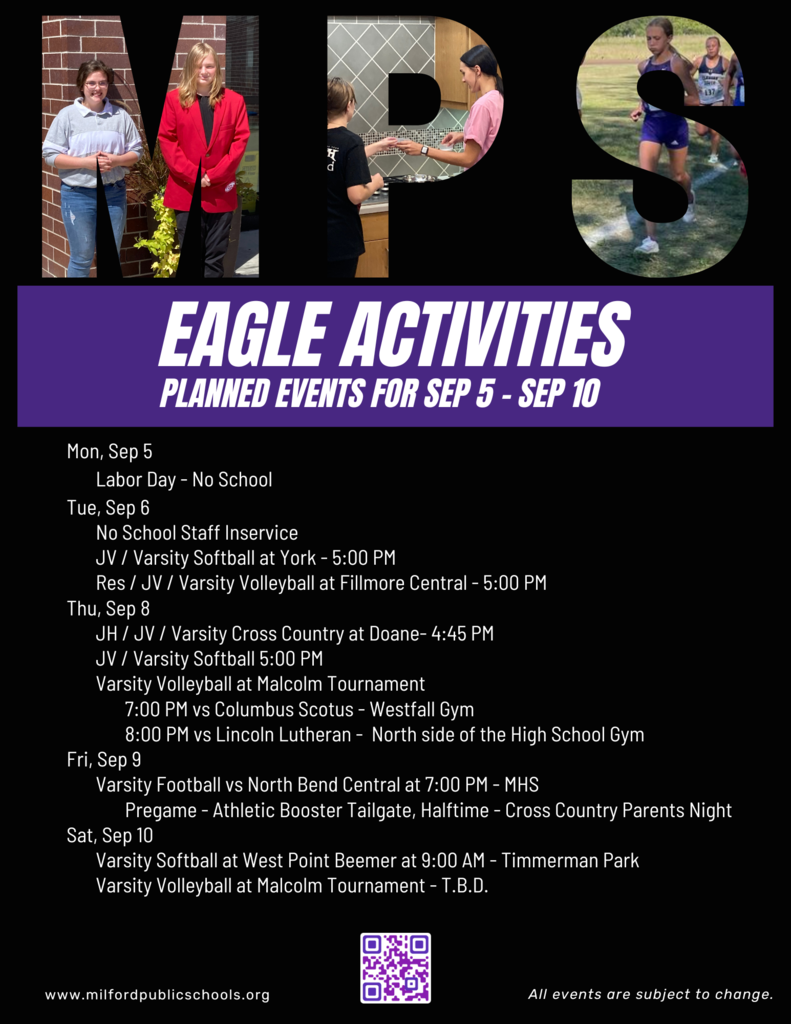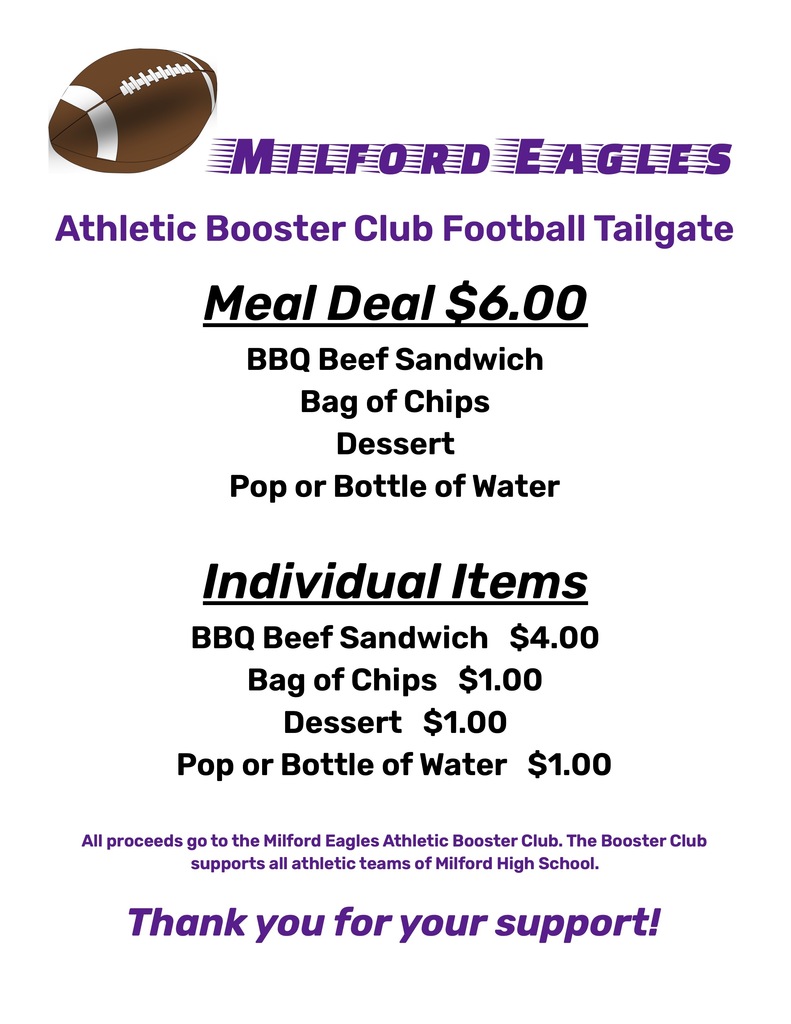 #Milfordsoar softball takes on Freeman and Malcolm later today. Good luck Eagles! 📍: Welsh Park 🥎 : Varsity 🕖 : 4:30 with games to follow 📱💻:
www.striv.tv/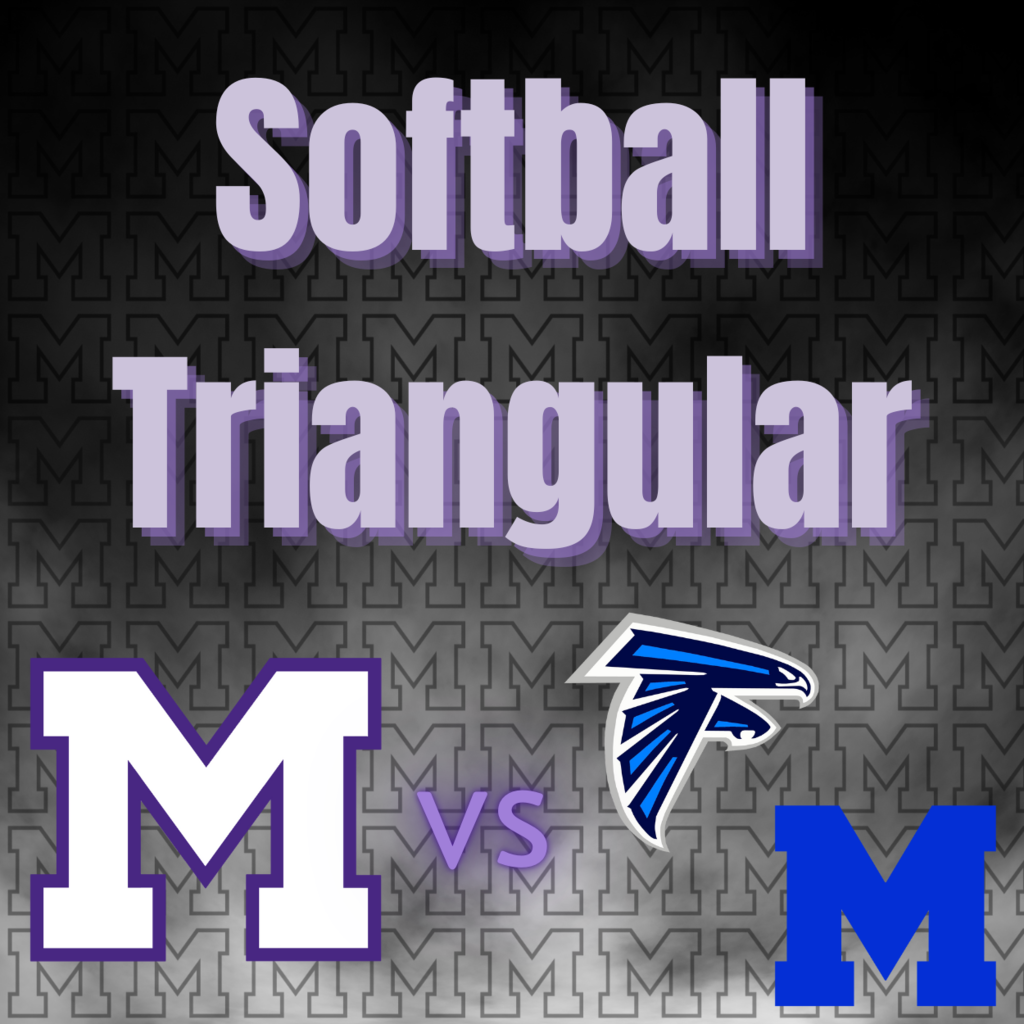 #Milfordsoar Cross Country 📣: Varsity Meet | Multiple Schools 📍: @ Concordia University 🏃‍♀️🏃: Varsity 🕖 : 4:45