We kicked off Red Ribbon Week in style on Monday wearing the color red. Tuesday is "Turn your back on Drugs!" You are invited to wear your clothes inside out or backwards!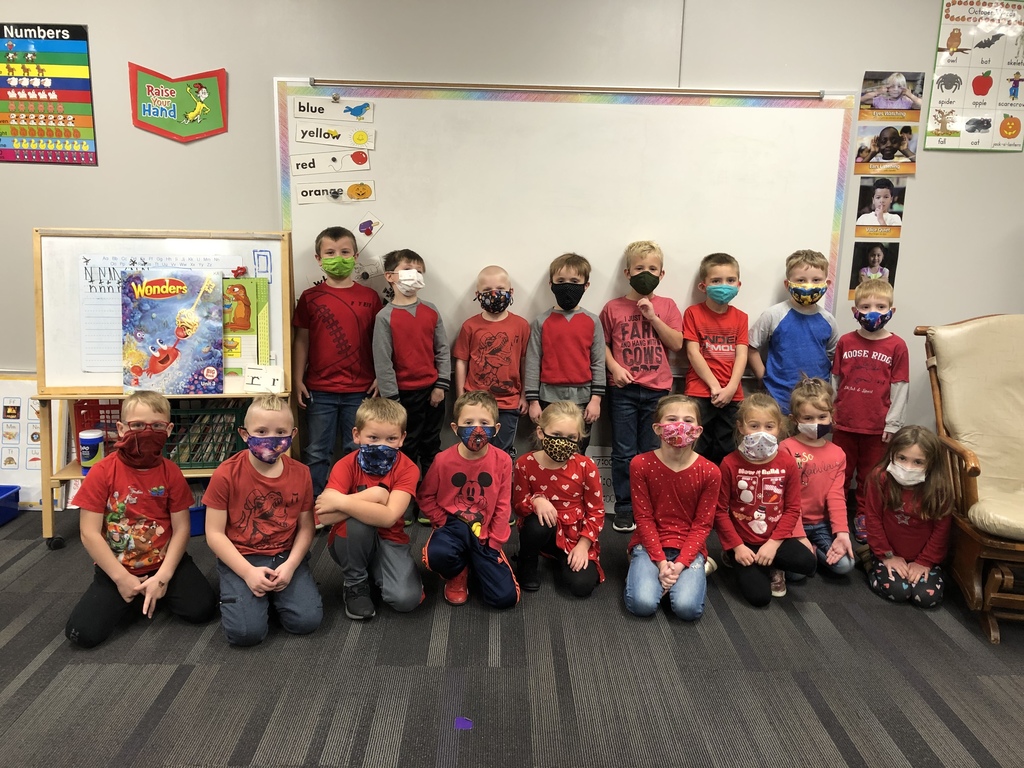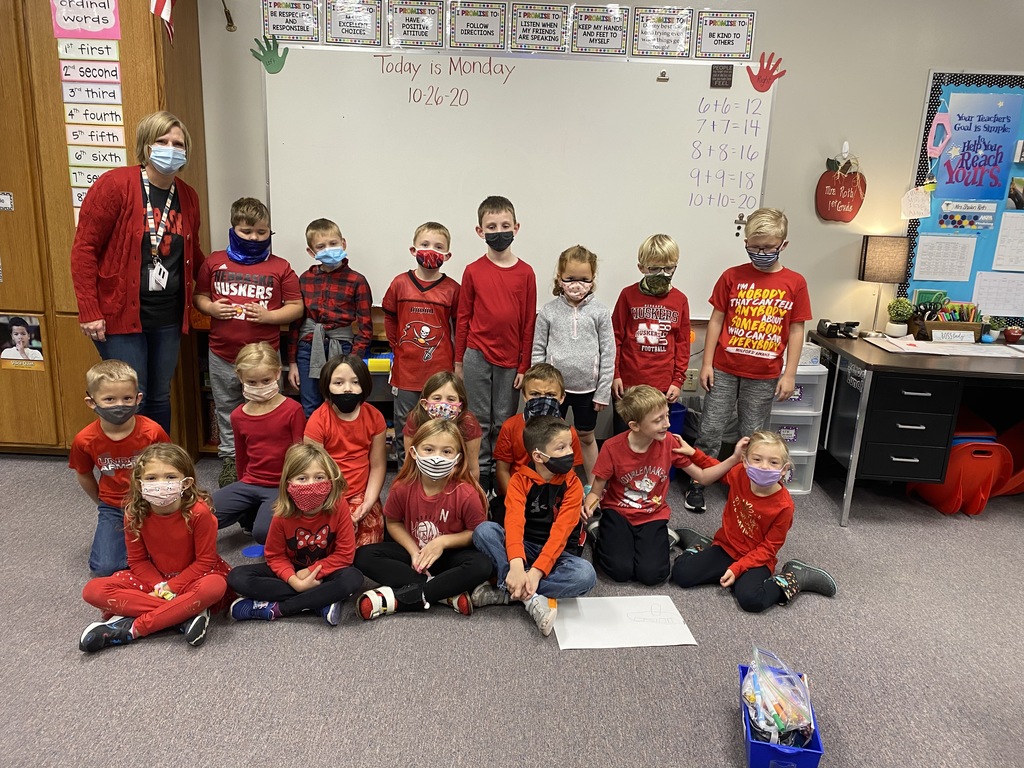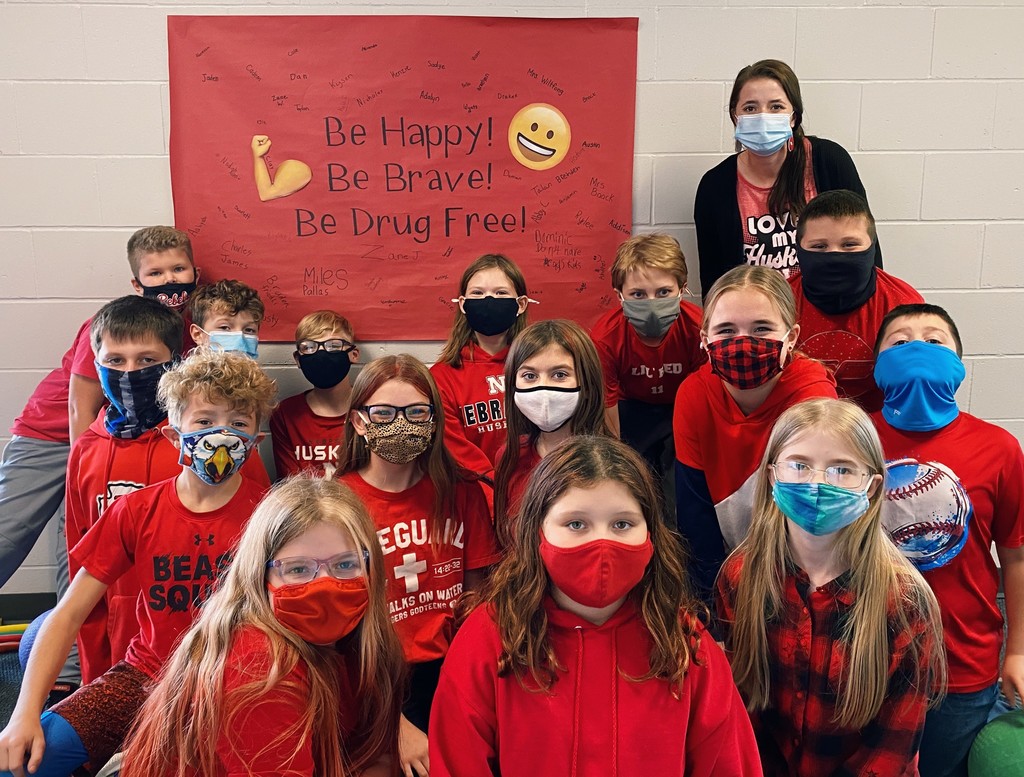 Hey Milford Elementary students! We're kicking off Red Ribbon Week by wearing RED tomorrow to school. We can't wait to see what you come up with!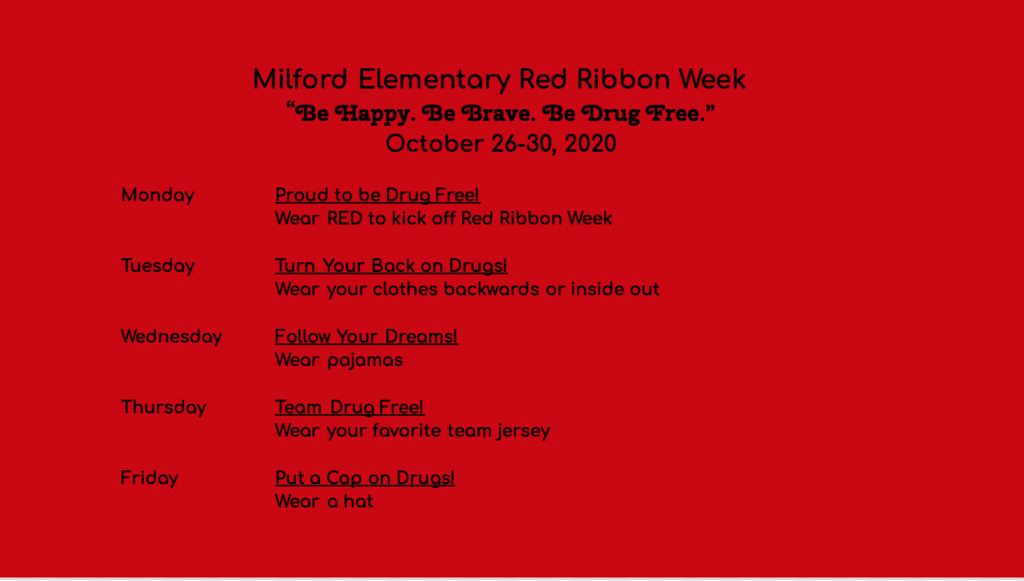 Mrs. Jakub's 5th Graders and Mrs. Reynold's Kindergarten students got together during their buddy time today to create some pretty cool spider hats! Check them out!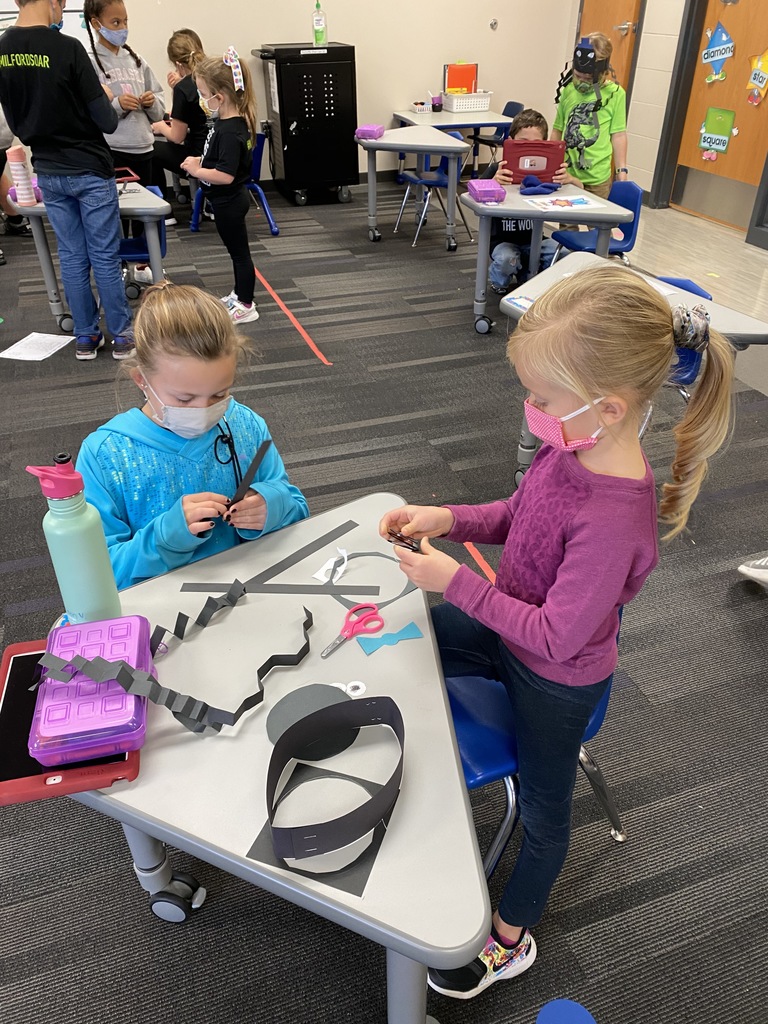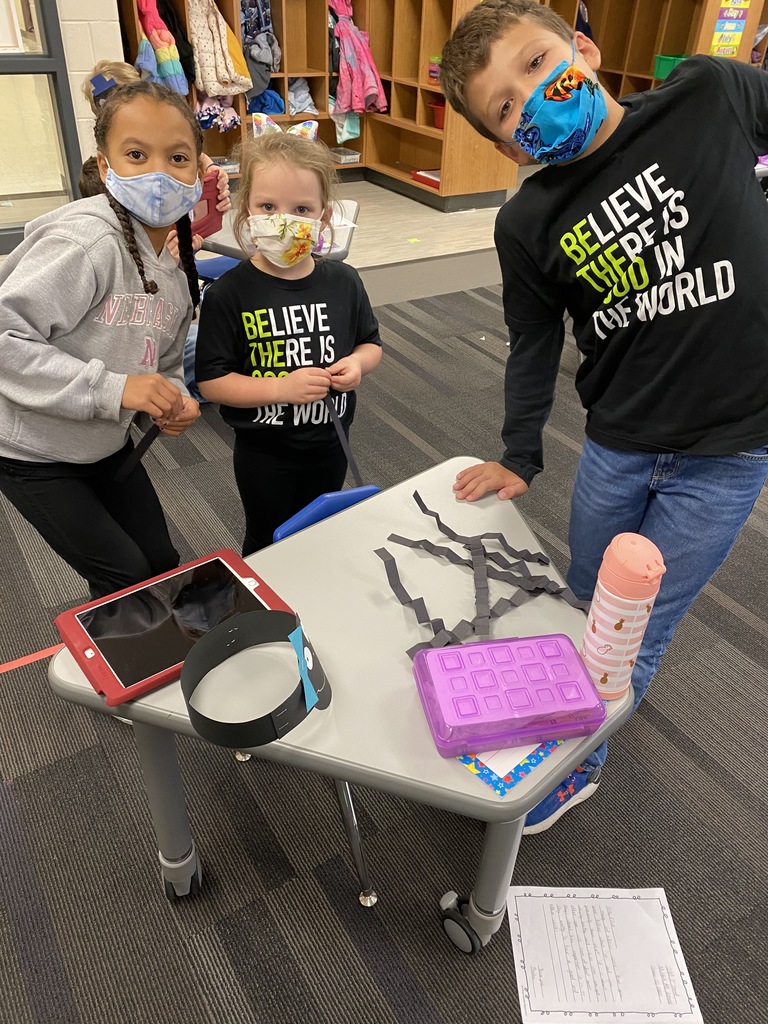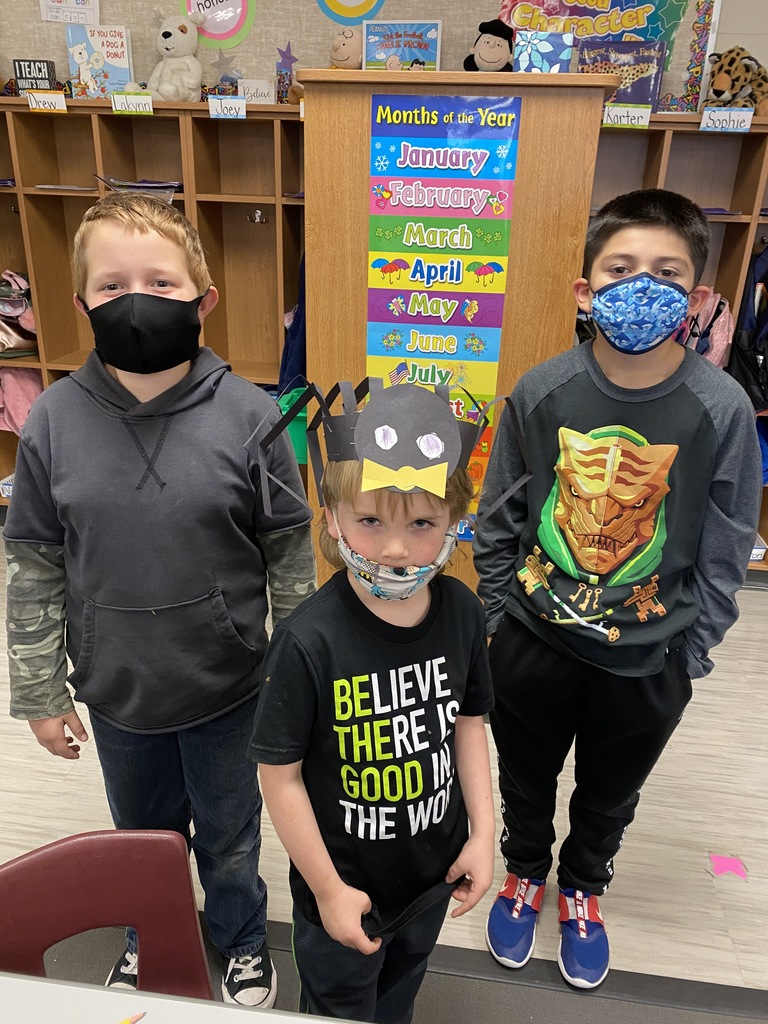 Tonight's SNC semifinals, consolation finals, and finals will be streamed live from both gyms on the Milford Striv pages. Please follow the instructions to see it on either your desktop or mobile device. On a desktop, both streams can be found under the "Live" tab. On a mobile device, both streams can be found by clicking the "Stream" tab twice.
https://striv.tv/channel/milford/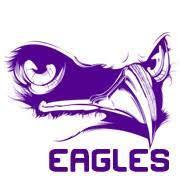 The Eagles finish as the Centennial Invite runners-up after loosing their match to Bishop Neumann 2-0. The will be back at Centennial on Monday for the opening rounds of the SNC VB tournament. Good job ladies. #milfordsoar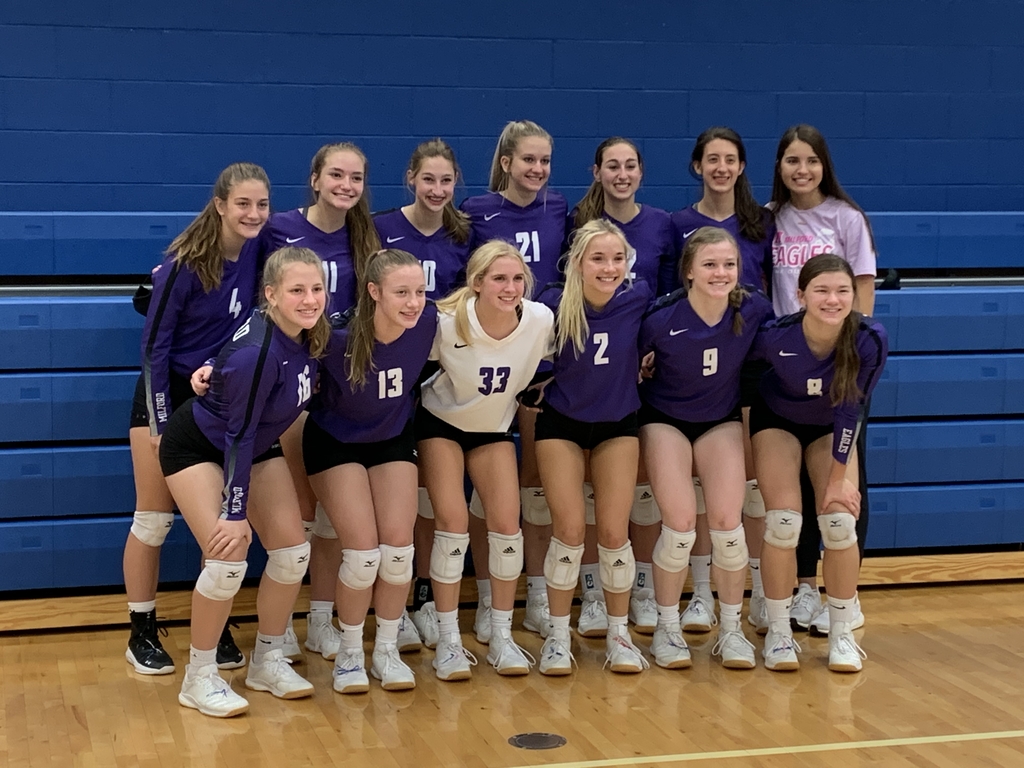 The Eagles drop the first set of the championship game of the Centennial invite against Bishop Neumann 25-14. #milfordsoar

#milfordsoar XC program had two Junior high runners compete at the 2020 State JH Championships today in Gering. Lily Kenning represented the girls and finished 4th place over all. Braden Soester represented the boys and ran a tough race. Congratulations Lily and Braden. #milfordsoar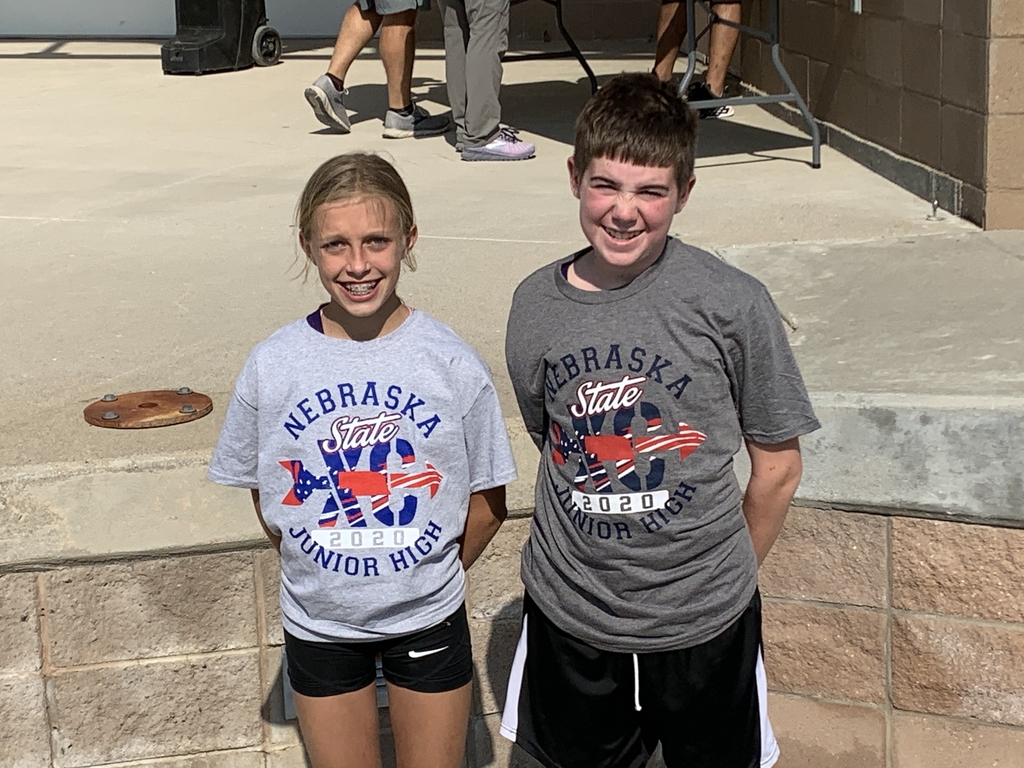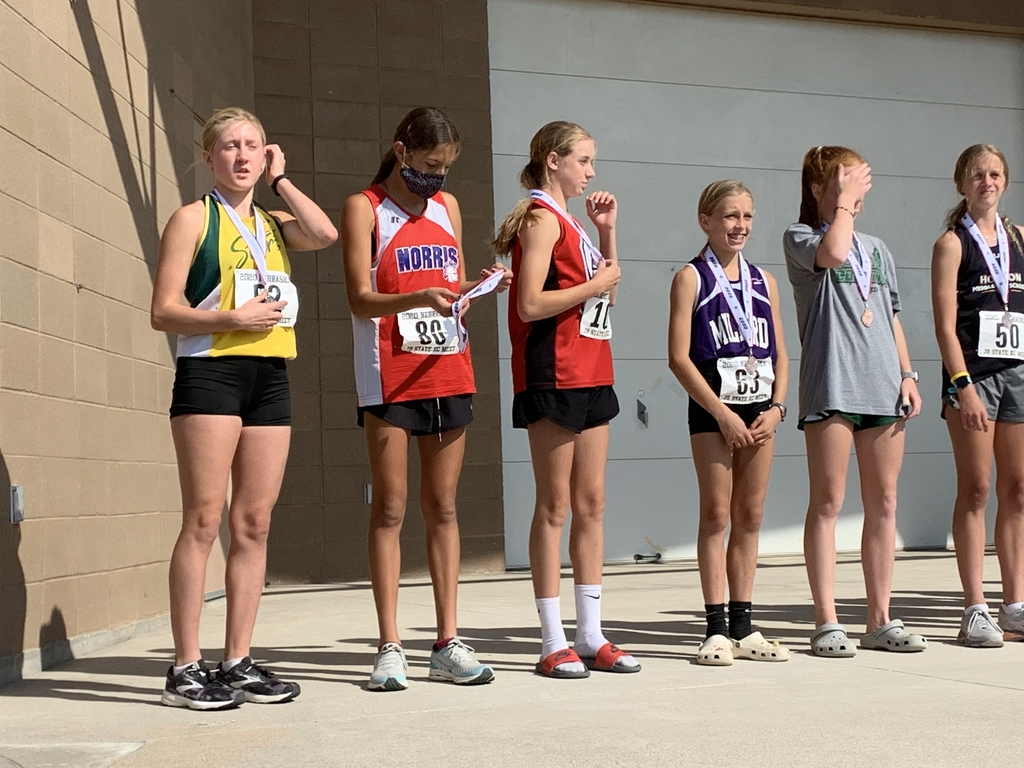 The Milford XC team ran at the SNC XC meet this afternoon. Both the boys and girls were team champions and the individual results are as follows. 3rd - Elliot Reitz 4th - Carter Roth 6th - Maddox Baack 9th- Hudson Mullet 11th- Collin Piening 12th- Ben Copley 1st-Abbie McGuire 2nd- Mattie Mullet 6th- Alayna Piening 7th- Eliza McGuire 11th- Victoria Mink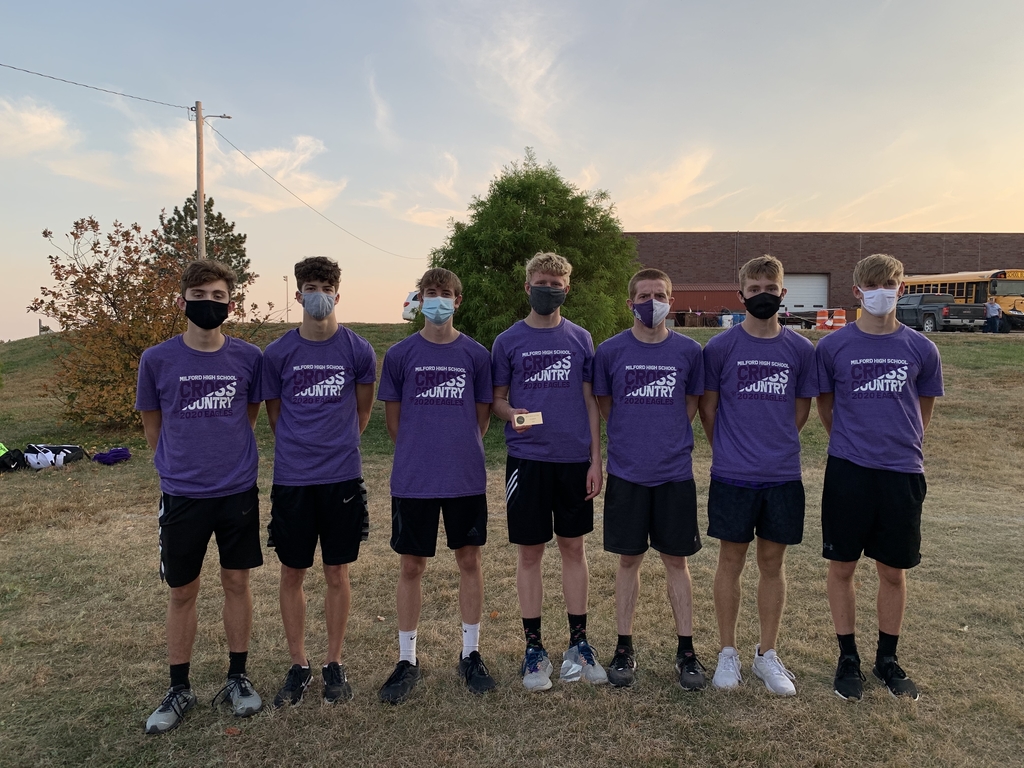 The Eagles drop the 3rd set and loose the match 3-0 to York. #milfordsoar

The Eagles rally and drop a close 2nd set 26-24 to York and trail the match 2-0. #milfordsoar

The Eagles defeat the Pioneers 22-20 in an exciting last minute and a half. With under a minute to go The Eagles score with 11 seconds left to take the lead and held on defense to clinch the win! #milfordsoar

At the end of the 3rd quarter the Eagles lead the Pioneers 16-6! #milfordsoar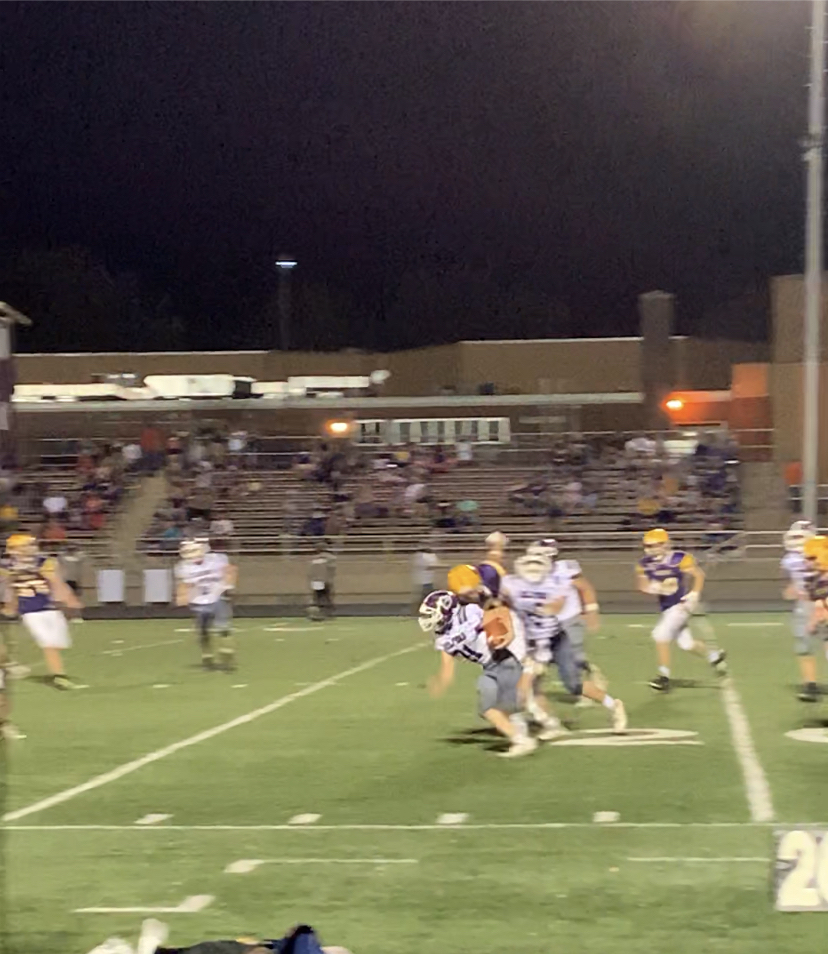 The Milford Eagles lead the Nebraska City Pioneers 9-0 at half time! Keep it up men! #milfordsoar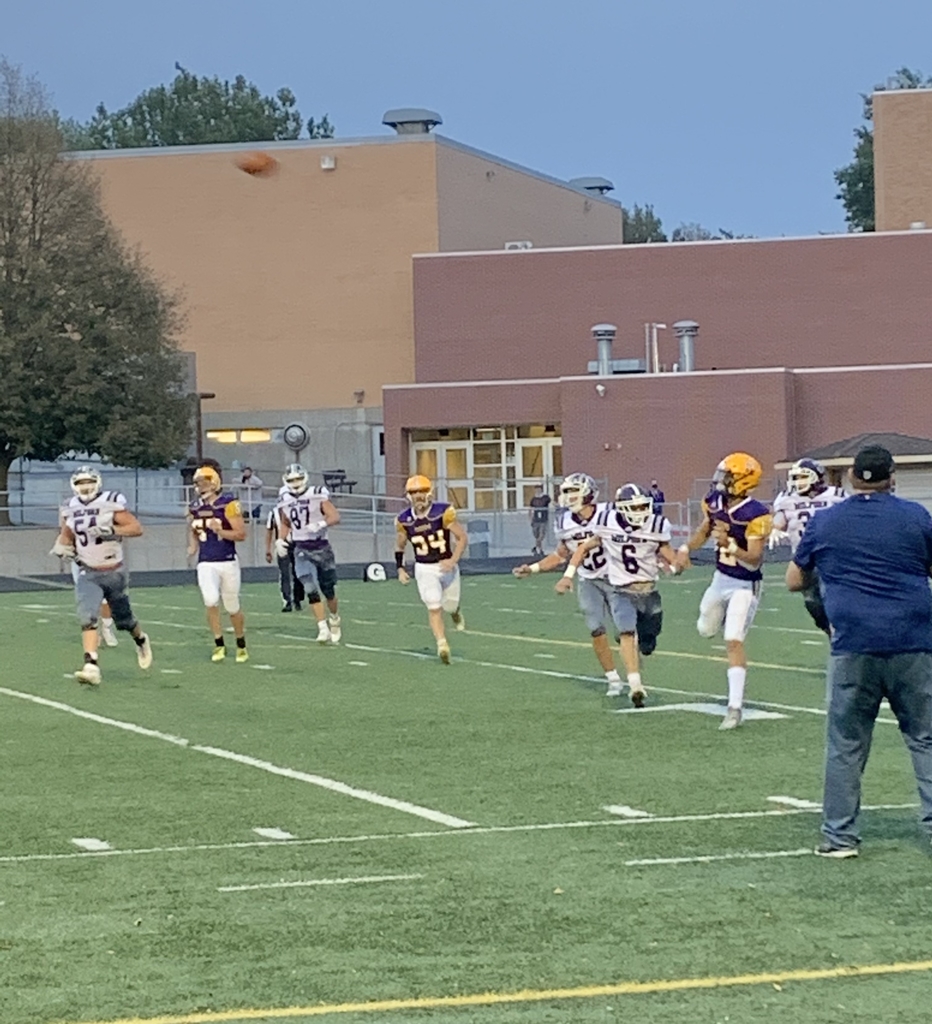 The Eagle volleyball team is in action in Milford today. They dropped their first two matches to Raymond Central (2-1), and Hastings St. Cecilia (2-0). They play Wilber-Clatonia next. #milfordsoar

The Eagles fall to the Wahoo Warriors 38-0. #milfordsoar

The Eagles trail Wahoo 30-0 at halftime in Friday night football action. #milfordsoar

Milford High School will be hosting the Fillmore Central volleyball tournament on Saturday 9/19/2020. The game schedule is as follows: 9:00 am Raymond Central vs Milford Hastings St. Cecilia vs Wilber-Clatonia 10:00 am Milford vs Hastings St. Cecilia Wilber-Clatonia vs Sutton 11:00 am Wilber-Clatonia vs Raymond Central Hastings St. Cecilia vs Sutton 12:00 pm Milford vs Wilber-Clatonia Sutton vs Raymond Central 1:00 pm Sutton vs Milford Raymond Central vs Hastings St. Cecilia

The Eagles volleyball team was in action tonight in a home triangular. The Eagles defeated David City 2-0 and lost to Malcolm 2-1. Great night of volleyball! #milfordsoar

Cross Country Announcement Milford High Schools is holding the annual Cross Country race on September 10th. Due to issues related to COVID-19, the location of the meet had to change. The race will be run using property that is located directly north of the elementary school, Welch Park ball fields, and also West Milford Road. Traffic will be limited in the areas from First Street north to West Milford Road, and West on West Milford Road for approximately ¾ of a mile. The race schedule is below and the course should be clear for traffic by approximately 6:30 pm. Traffic will not be completely blocked, but it will be extremely limited for the safety of the runners. The Milford Police Department will be monitoring the corner of First Street and Welch Park Road and supervision will be present at the other locations in case of an emergency. Thank you in advance for finding an alternate route. 3:30 - Team Arrival and Warm-up 4:30 - Middle School Race 5:00 - High School Girls 5:30 - High School Boys
https://docs.google.com/document/d/11V07ZvJJHDwrb9nq60t7FObNrbOyNwnqubCqspgmWP8/edit?usp=sharing

Cross Country Announcement Milford High Schools is holding the annual Cross Country race on September 10th. Due to issues related to COVID-19, the location of the meet had to change. The race will be run using property that is located directly north of the elementary school, Welch Park ball fields, and also West Milford Road. Traffic will be limited in the areas from First Street north to West Milford Road, and West on West Milford Road for approximately ¾ of a mile. The race schedule is below and the course should be clear for traffic by approximately 6:30 pm. Traffic will not be completely blocked, but it will be extremely limited for the safety of the runners. The Milford Police Department will be monitoring the corner of First Street and Welch Park Road and supervision will be present at the other locations in case of an emergency. Thank you in advance for finding an alternate route. 3:30 - Team Arrival and Warm-up 4:30 - Middle School Race 5:00 - High School Girls 5:30 - High School Boys
https://docs.google.com/document/d/11V07ZvJJHDwrb9nq60t7FObNrbOyNwnqubCqspgmWP8/edit?usp=sharing