Milford Elementary Field Day will start at 9:00 AM on Friday, May 14 over at the High School track for grades K-6. Please remember to send your child to school wearing tennis shoes. Parents and famlies are welcome to attend. We hope to see you there!

First graders are learning about organisms in science. Recently, they have been exploring plant and animal adaptations and what people can learn or mimic from them. Check out these stations! Adaptation Stations: Bird beaks (using tools such as tweezers, tongs, and clothespins to pick up gummy worms and seeds), camouflage (hiding beads on the picture), prickly organisms (using toothpicks to make a prickly "organism"), animal coverings (discussing and placing various fabric samples on pictures of different environments), webbed feet (feeling the difference of tongue depressor "feet"- both webbed and not-in water), scents that attract and repel (using scratch and sniff stickers), claws for digging (wearing claw gloves to dig for insects), and matching cards for adaptations seen in nature to how people copy that adaptation.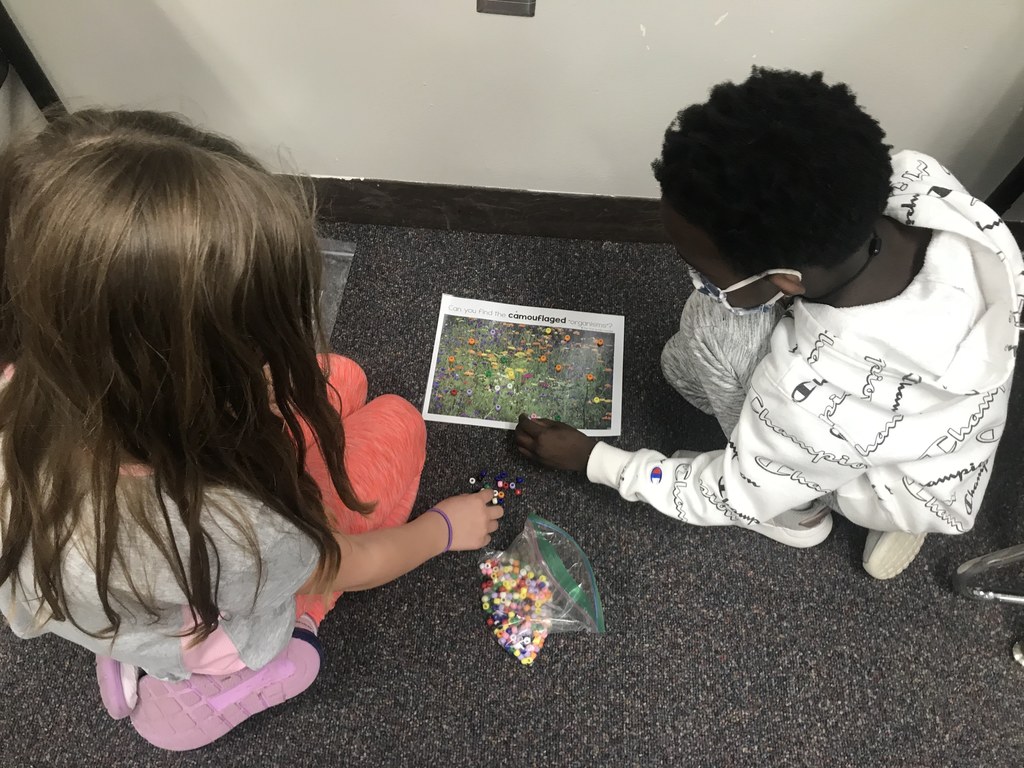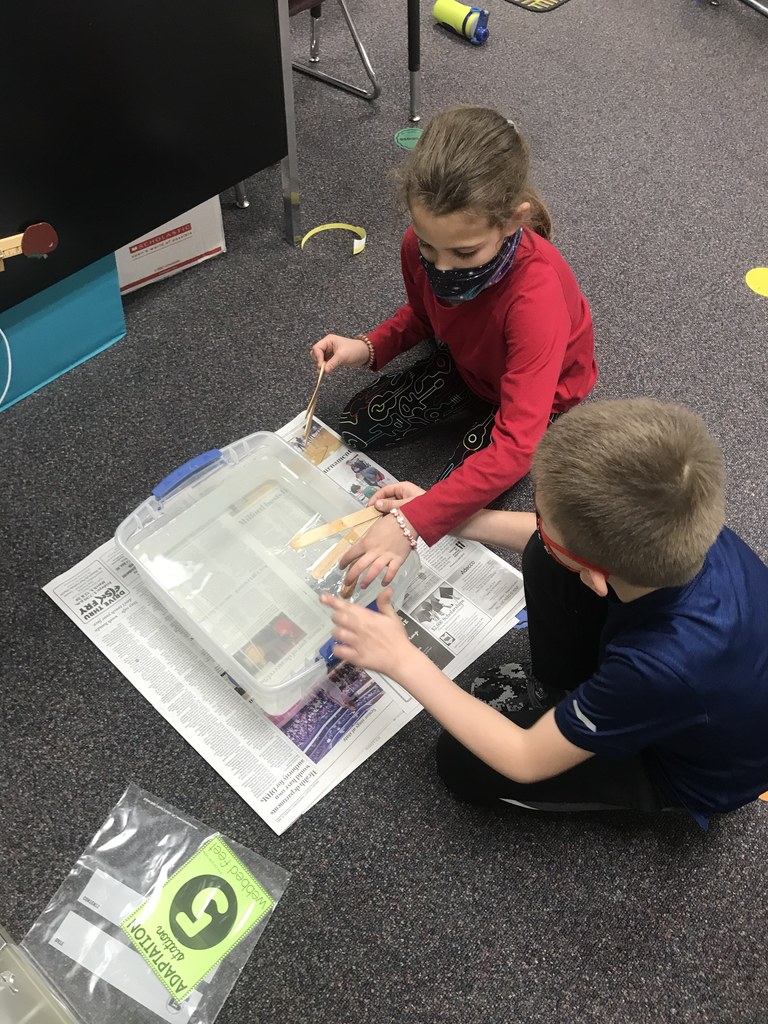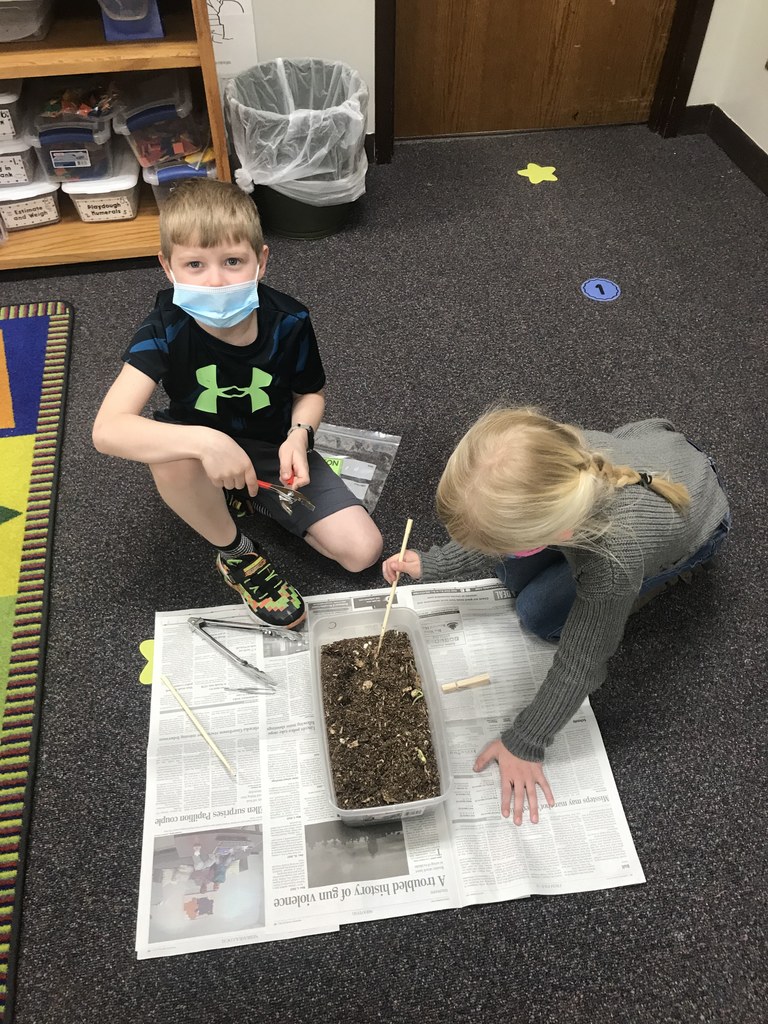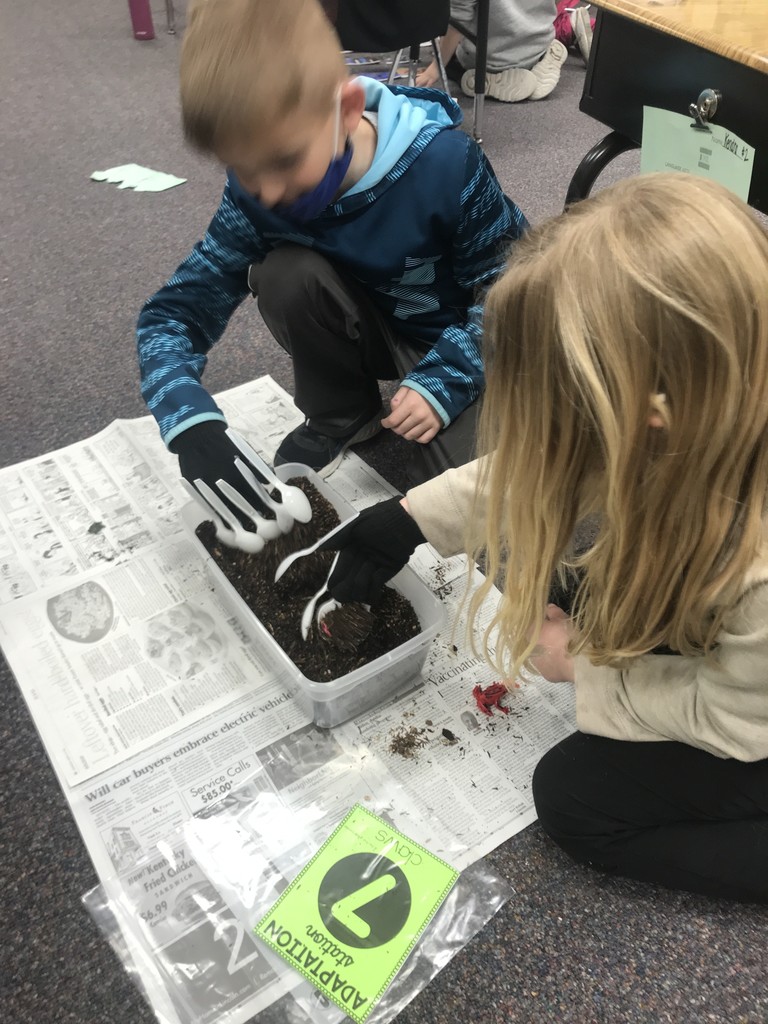 If you would like to tune into the Elementary March Madness Free Throw contest you can access the live stream by going to our Striv channel.
https://striv.tv/channel/milford/

Reading Classic is underway at Milford Elementary! Members are reading a variety of books, including several award winners, and then they have the opportunity to take a quiz through Accelerated Reader. Recently, third and fourth graders met to listen to a book on Epic! titled "Alma and How She Got Her Name" and then checked their understanding by taking the quiz. Mrs. Frazier also read aloud an entertaining book titled "This is a Taco." As students read more books and pass more quizzes, they can earn prizes. There are already many successes to celebrate with only a month into Reading Classic: Students have read and tested over 198 books! They've also read over 619,978 words!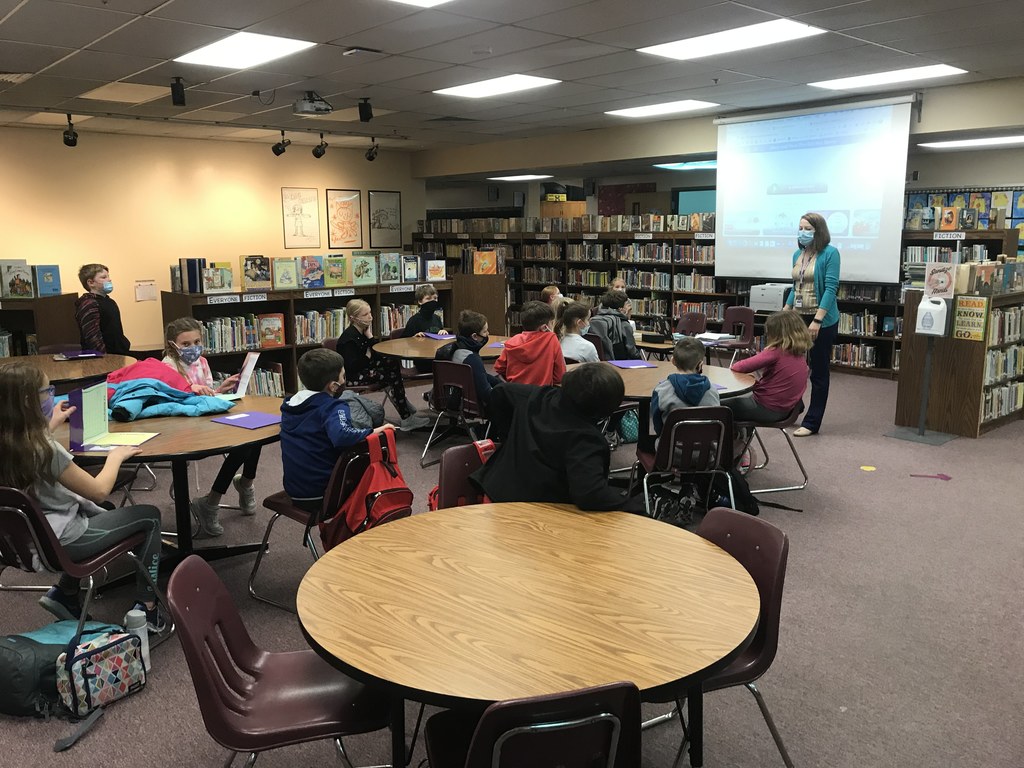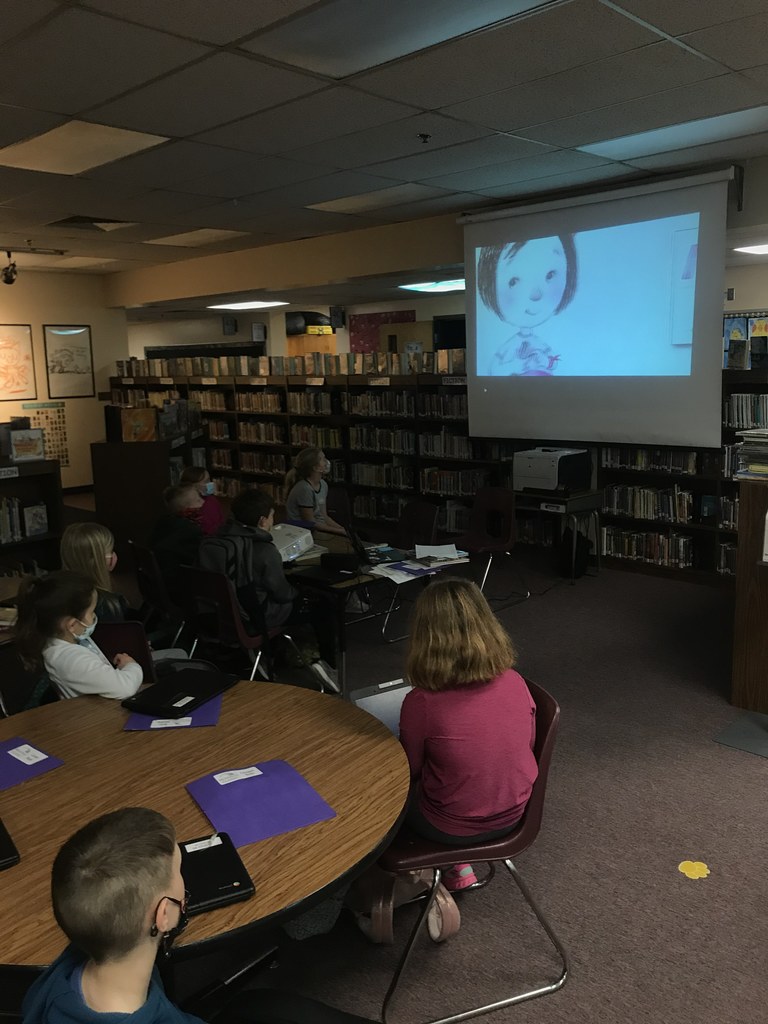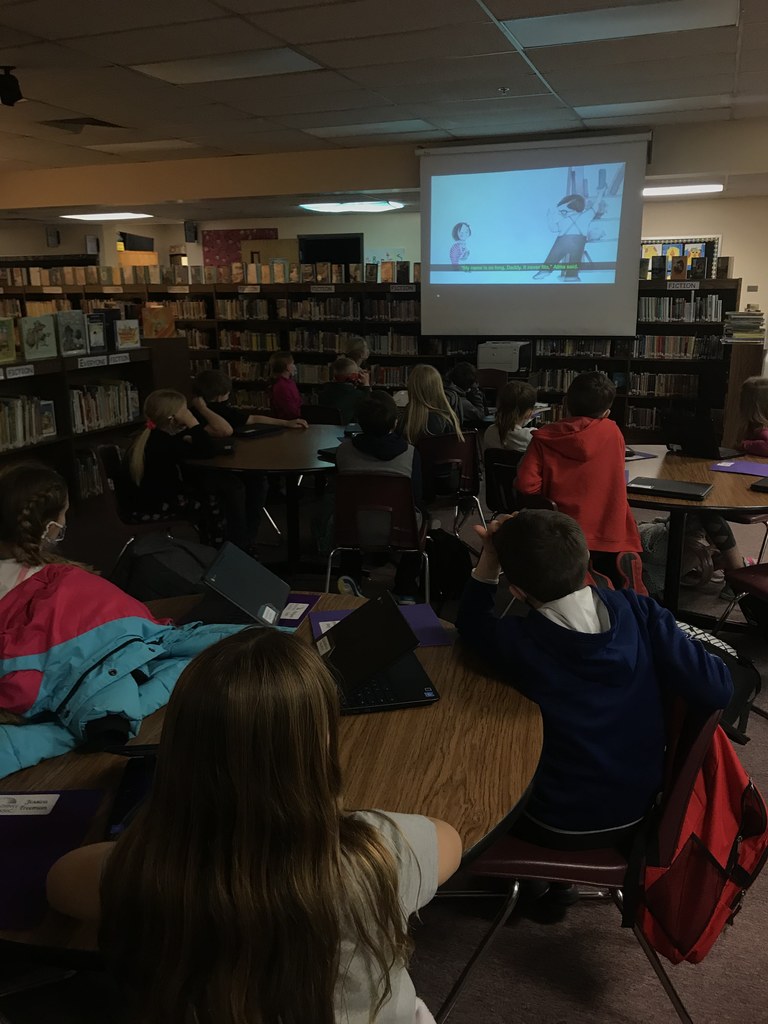 Menu Change at the Elementary for this week! 3/16/21-Popcorn Chicken 3/17/21-Hoagie Sandwiches

First grade students in Mrs. Klug's class took advantage of the short week and put together a reader's theater. The Tortoise and the Hare and The Rainbow Fish were performed this morning. Great job reading with expression!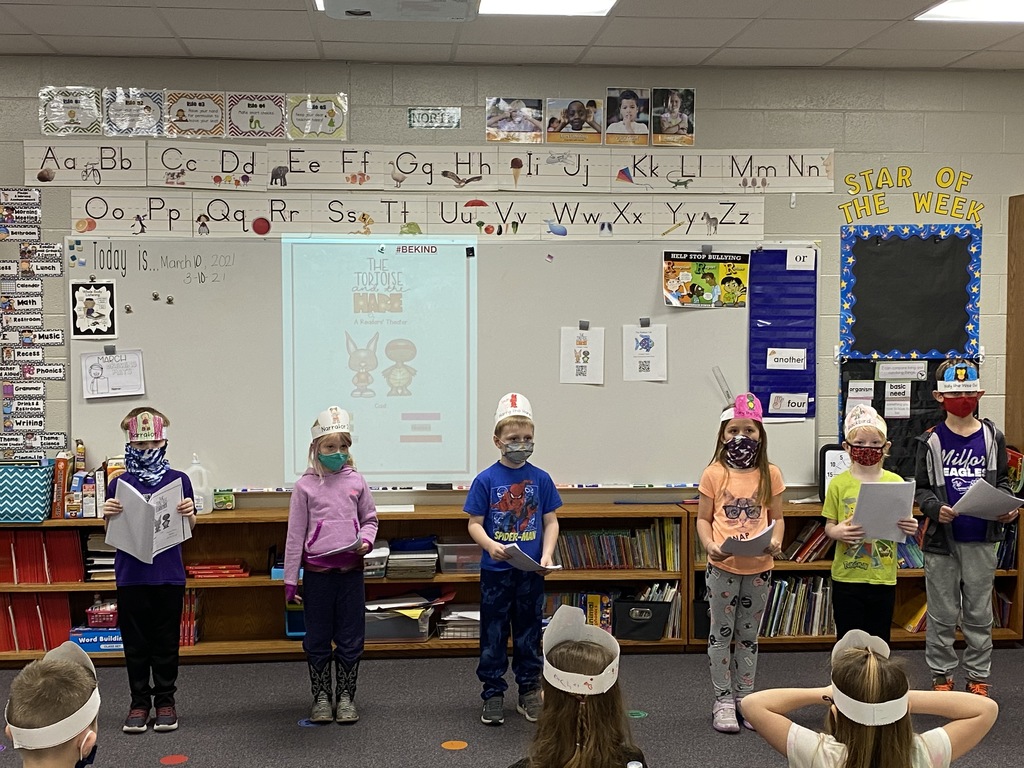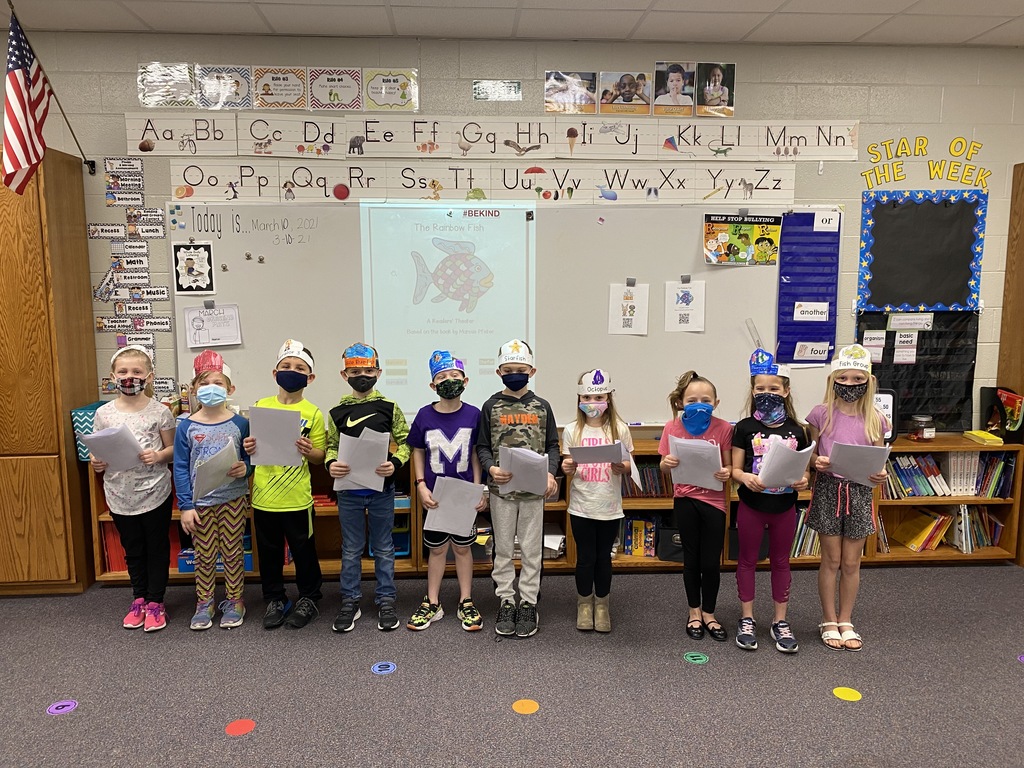 Students from Mrs. Reynolds' class sang "You're a Grand Old Flag" this morning during announcements! You all did an awesome job! Thank you for getting our day started off right!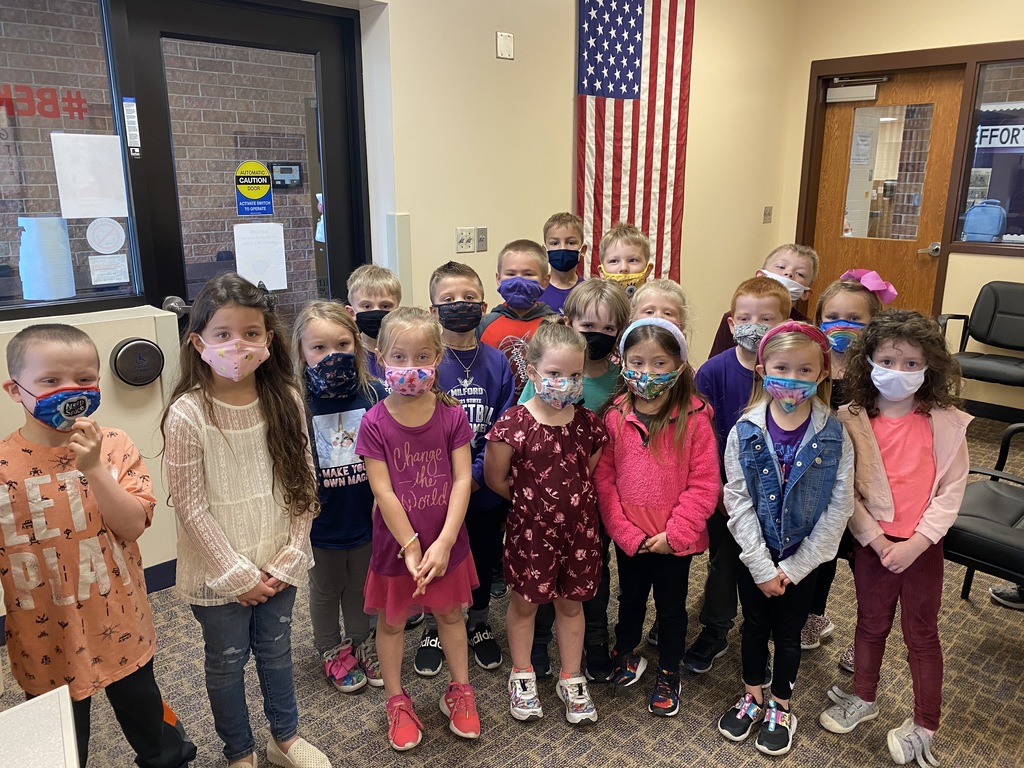 Did you know that insects help plants grow? Second grade students are using juice boxes and cheese balls to simulate the process a butterfly uses to pollinate flowers! So cool!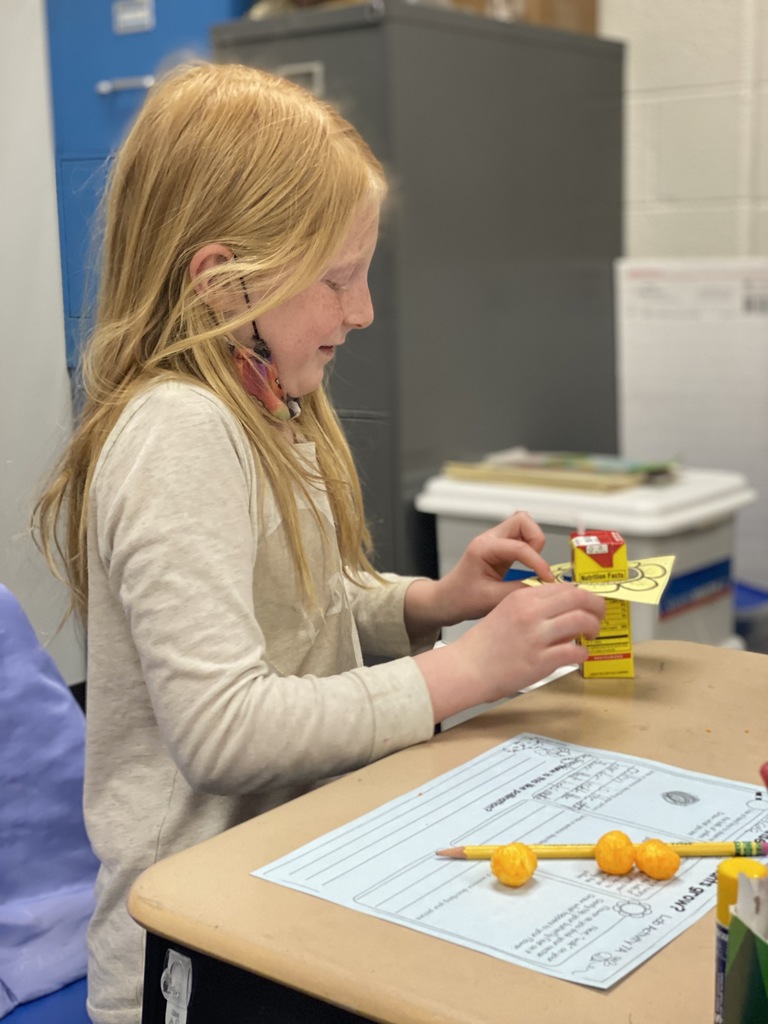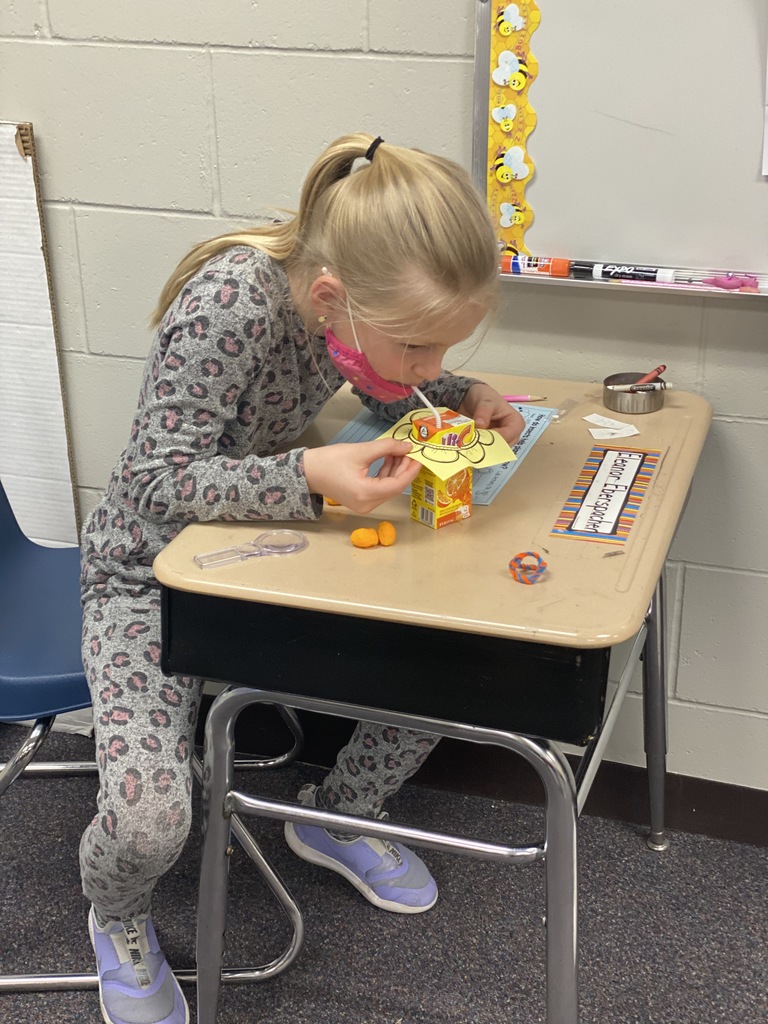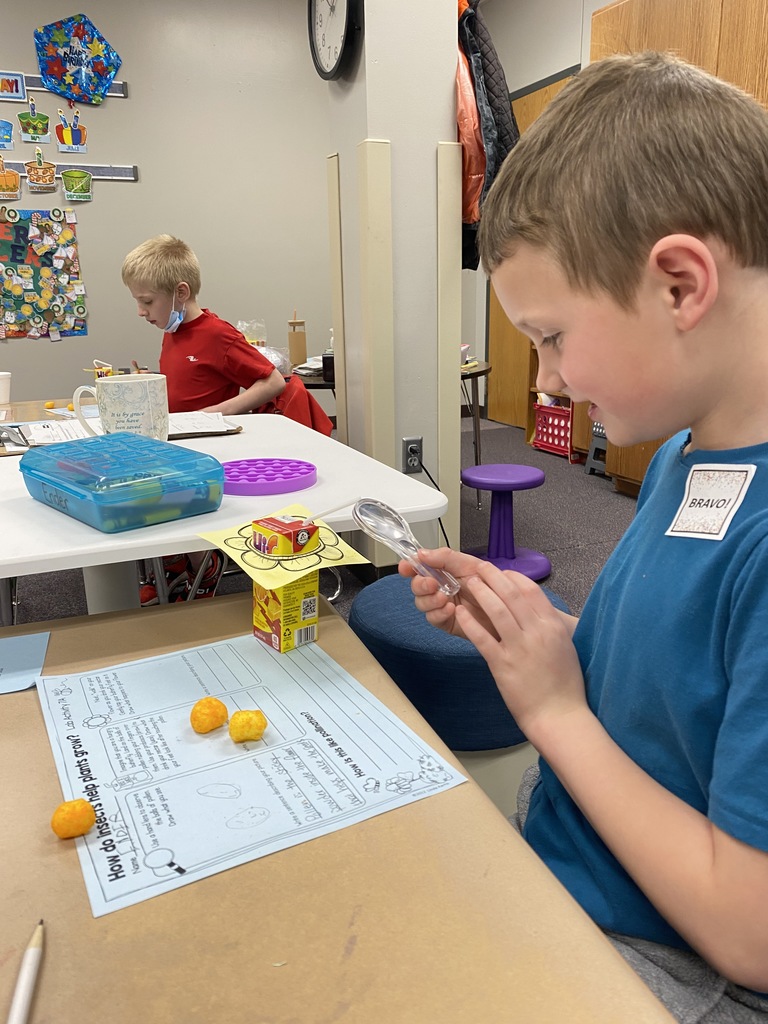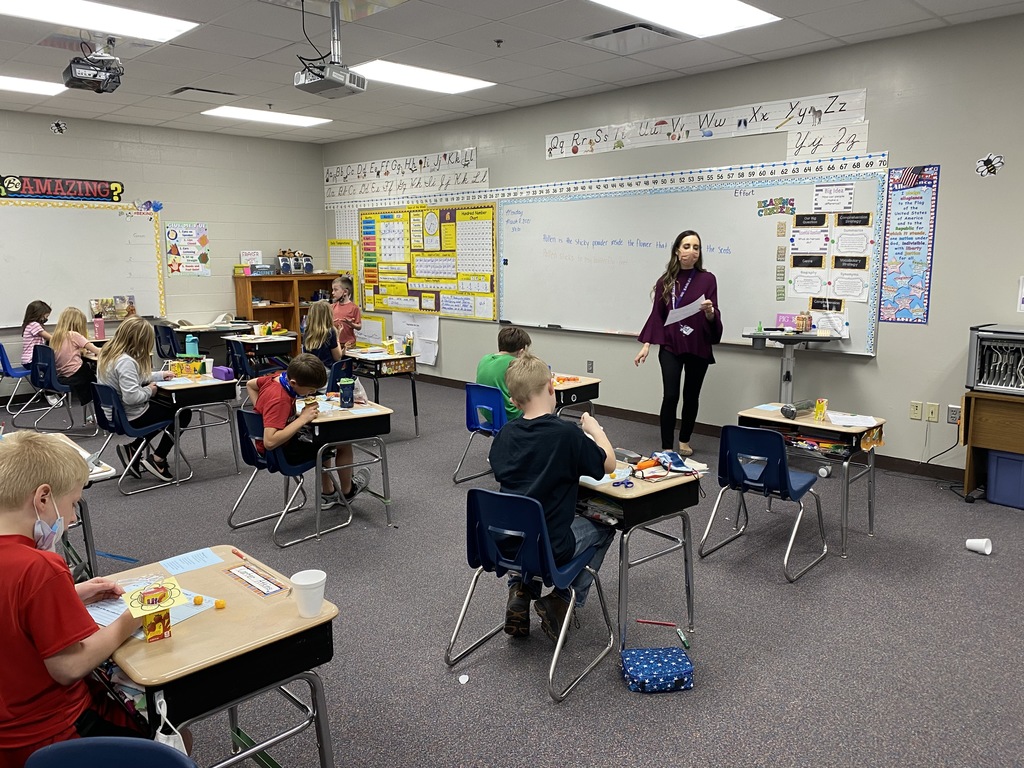 Milford Elementary Spring Parent Teacher Conferences Monday, March 8th-3:30-8:00 Tuesday, March 9th-3:30-8:00 Parents please check your email for a link to the Sign Up Genius for conference times still available for your child's teacher. If you have any questions, please contact the elementary office. We look forward to seeing you this week! The Scholastic Book Fair will be open in the gym during conferences. You can also shop online using this link:
https://www.scholastic.com/bf/milfordne
Thank you for supporting our school!

These students were recognized for being RESPONSIBLE during the month of February at the elementary! We are proud of you! #milfordsoar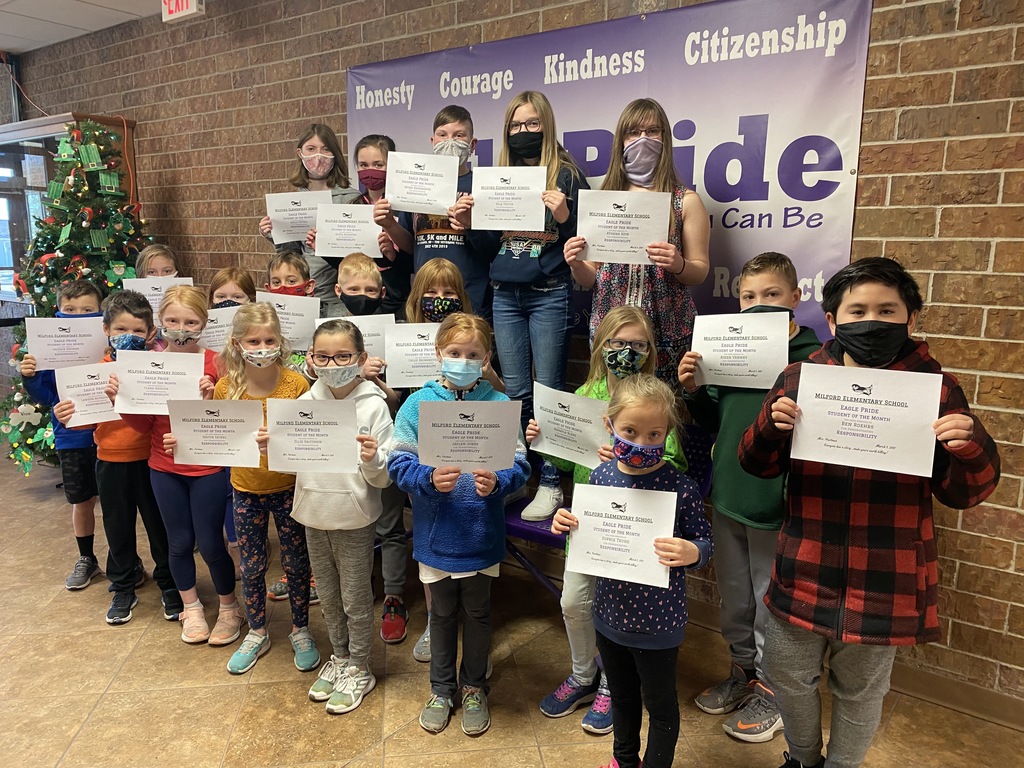 Join us for the Elementary Book Fair Monday, March 8th and Tuesday, March 9th Three Ways to Purchase Books: ONLINE shopping runs from FRIDAY, February 26th to THURSDAY, March 11th at:
https://www.scholastic.com/bf/milfordne
Free shipping on orders of $25+ Come to the Elementary Gym on Monday, March 8th and Tuesday, March 9th from 3:45 p.m. to 8:00 p.m. during Parent Teacher Conferences An order form will be sent home with students to purchase books directly from the book fair. Sponsored by the Milford Elementary PTO and all proceeds benefit Milford Elementary. Please contact Leslie Frazier with questions:
leslie.frazier@mifordpublicschools.org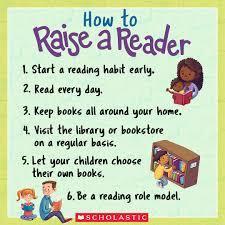 The Milford teachers are hard at work this morning during breakout sessions learning about social emotional supports for students, questioning techniques, and engagement strategies! Thank you to April Kelley from ESU6 as well as our teacher leaders for your guidance today! #milfordsoar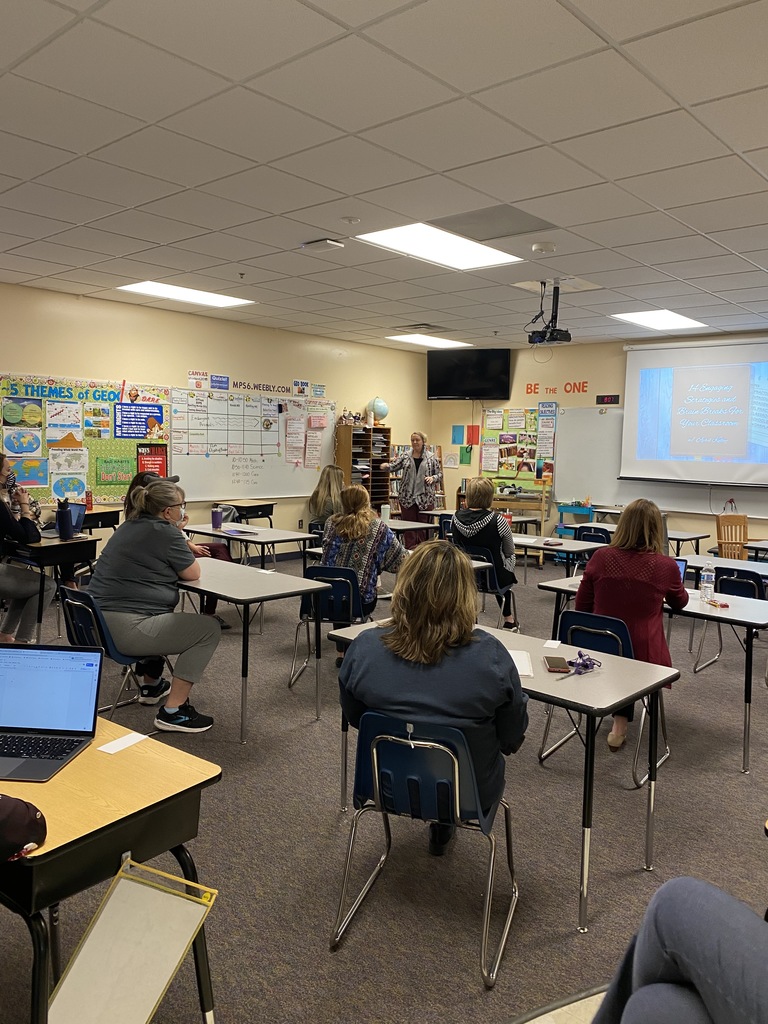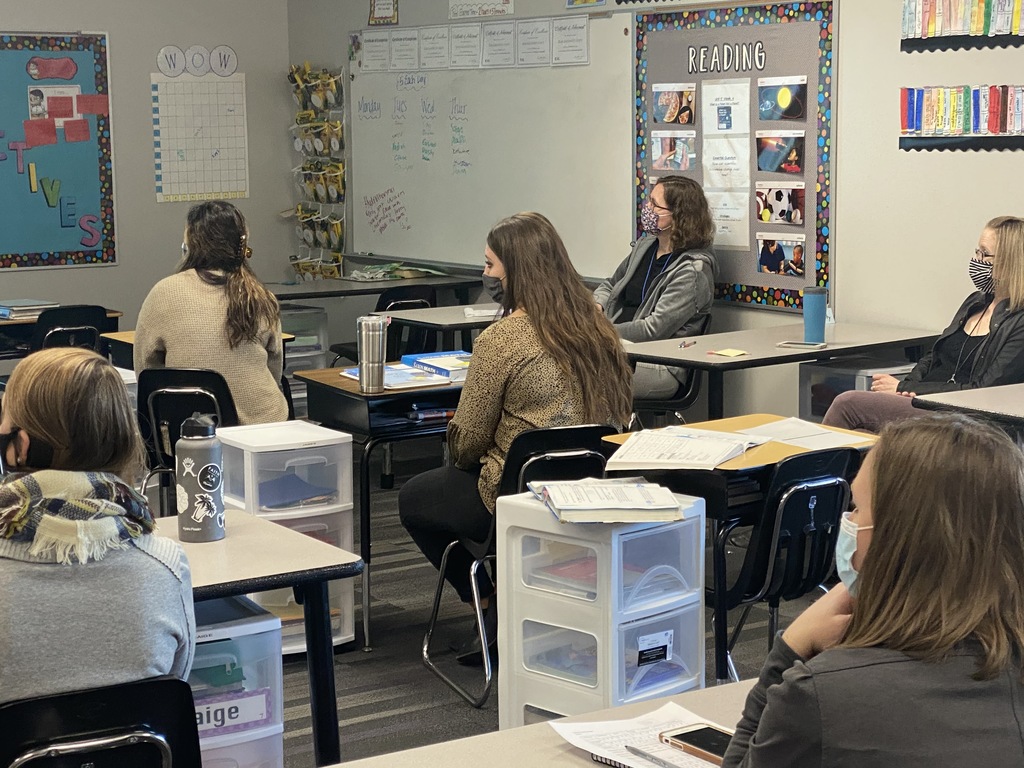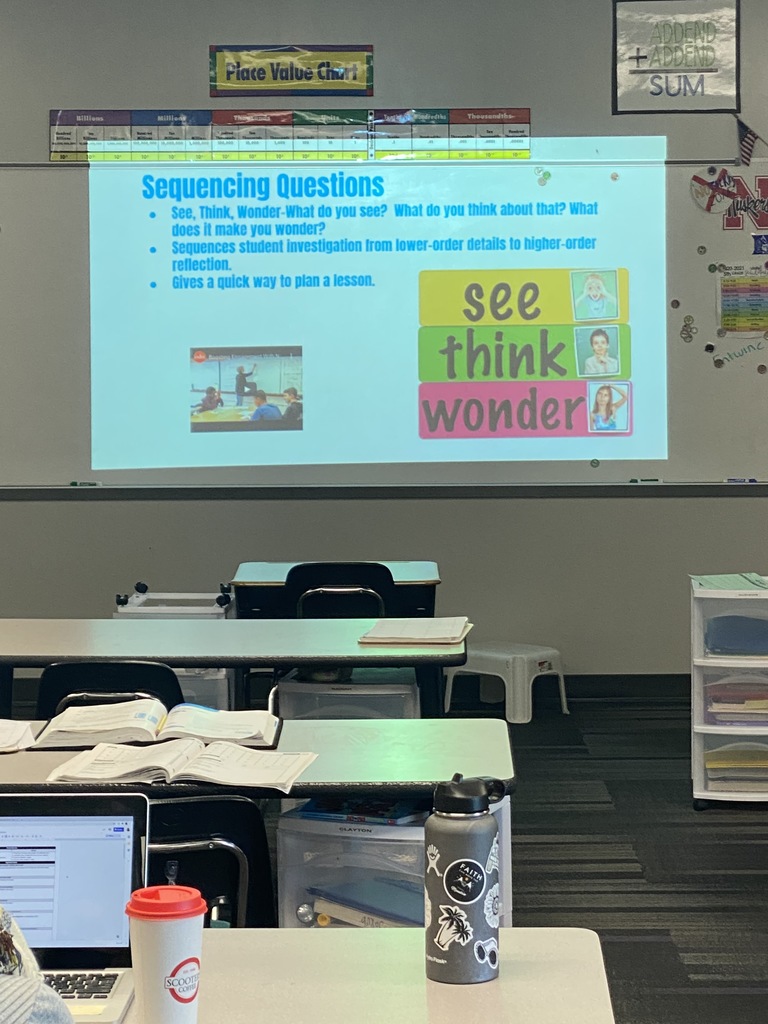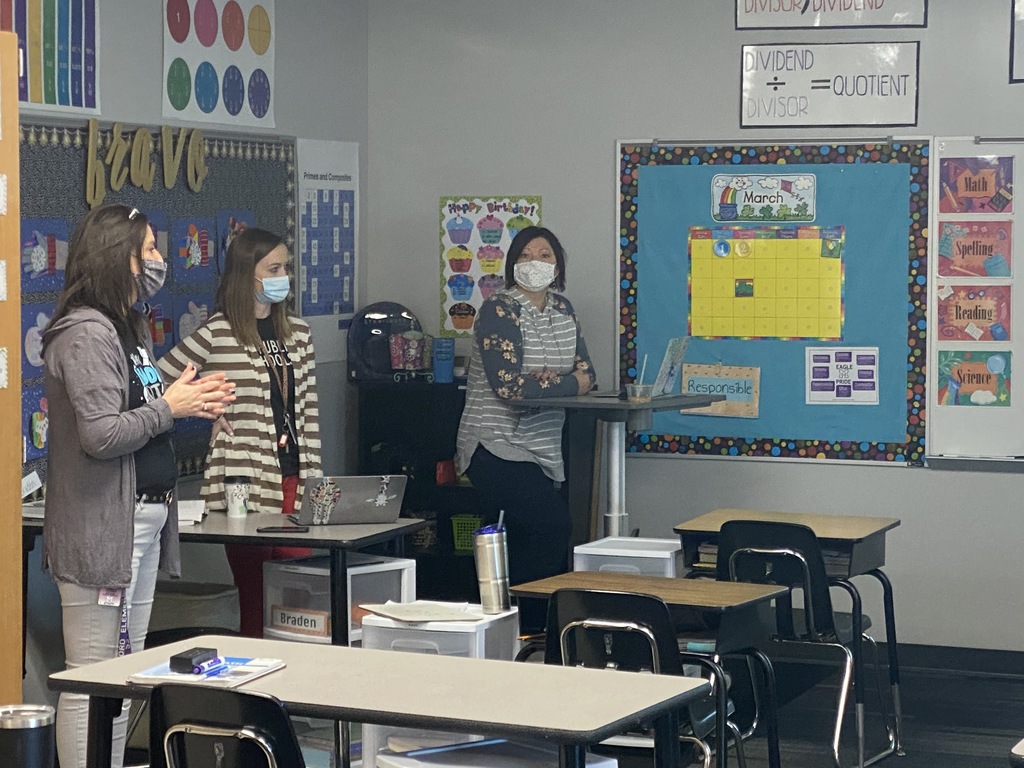 On March 1, 1867 Nebraska officially became a state! Today, 154 years later our fourth grade students participated in a virtual tour of the Durham Museum. This was a great way to celebrate Nebraska's Birthday!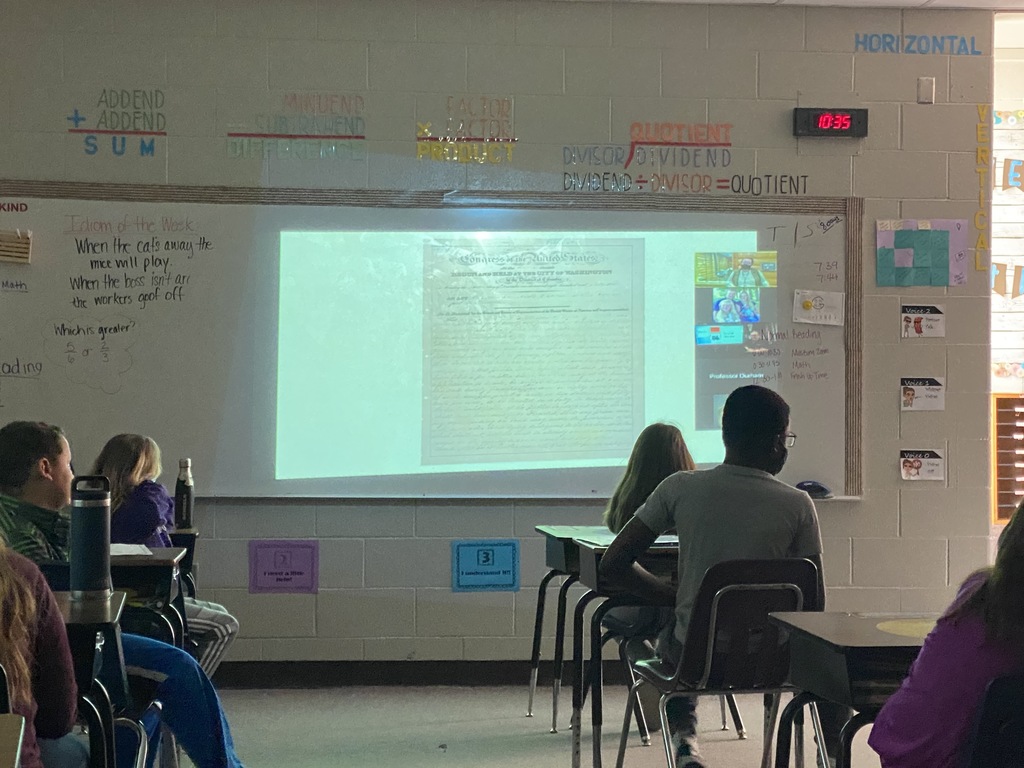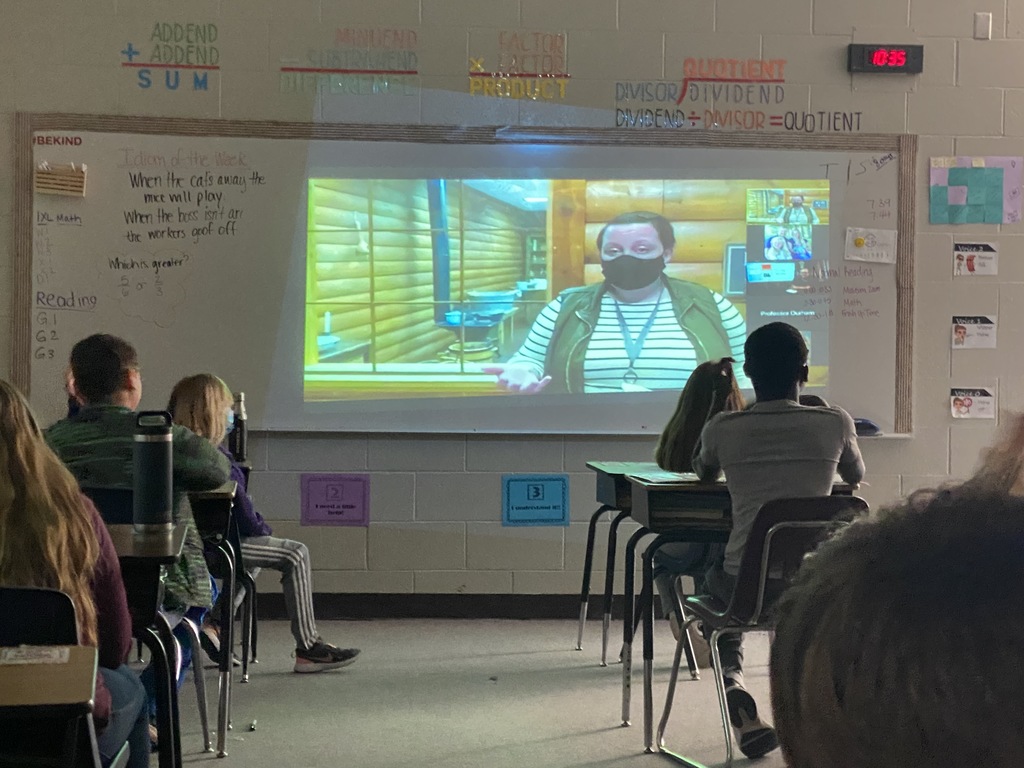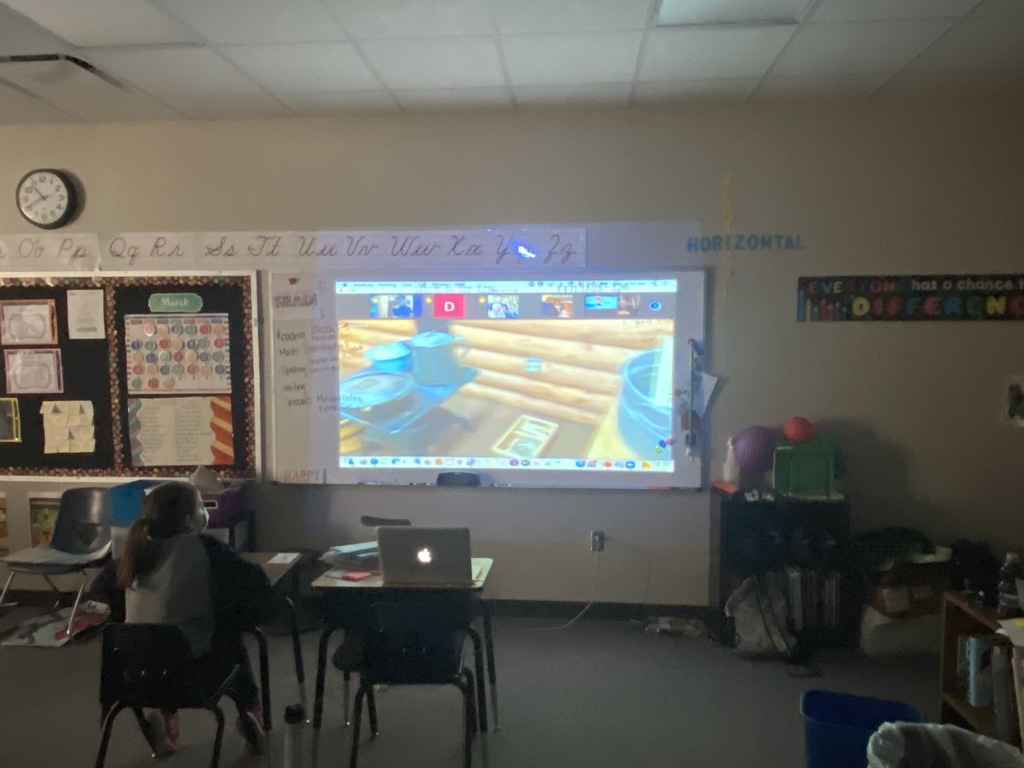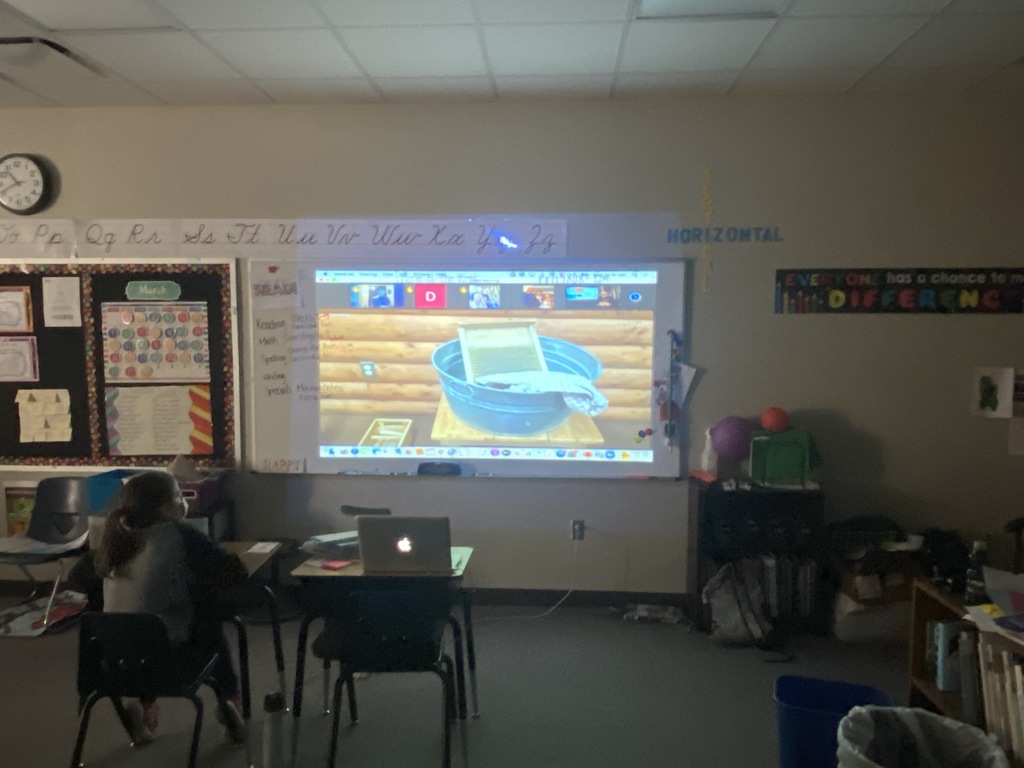 Menu Change at the Elementary for 3/1/21. Due to delivery error, today we will be having chicken nuggets. Tuesday will be BBQ pork sandwich.

The Eagles defeat the Lincoln Christian Crusaders 64-53 in the C1-2 sub district championship game. Congrats gentlemen! #milfordsoar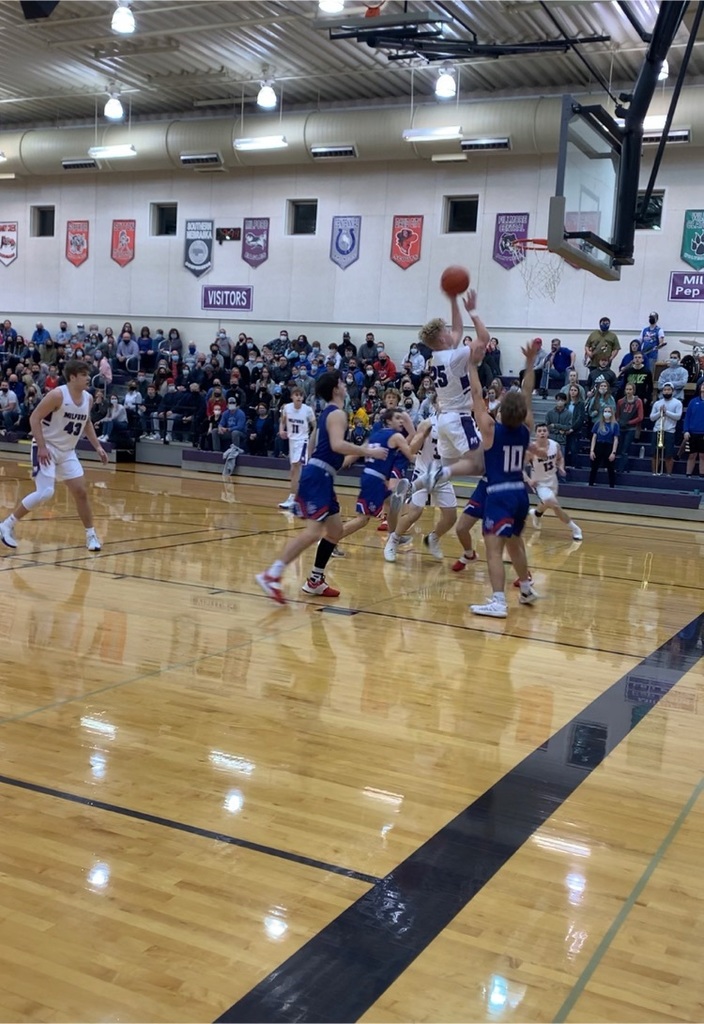 At the end of the 4th quarter the Eagles lead the Crusaders 37-36. #milfordsoar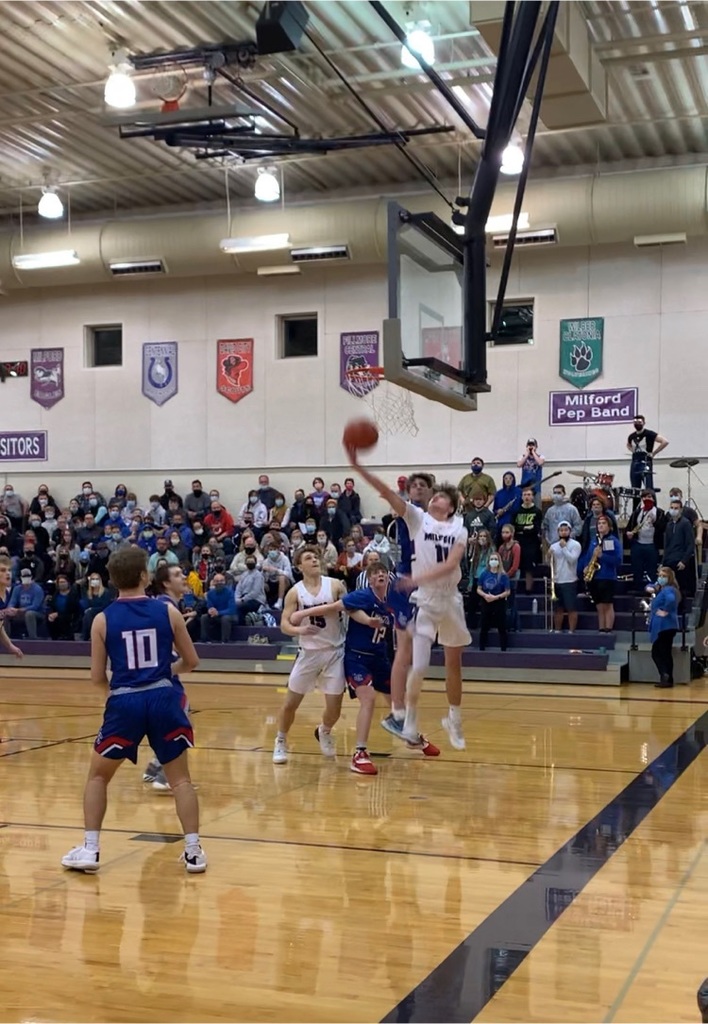 At the end of the first half the Eagles lead the Crusaders 31-26. #milfordsoar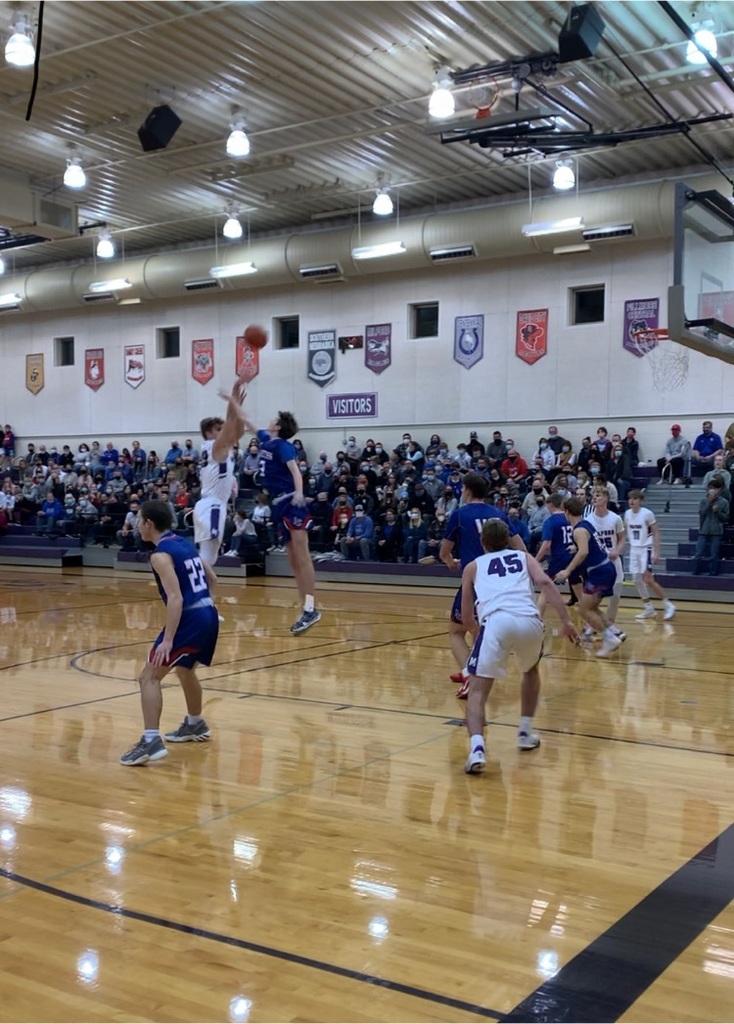 At the end of the first quarter the Eagles lead the Crusaders 16-15 in the C1-2 sub district championship game. #milfordsoar